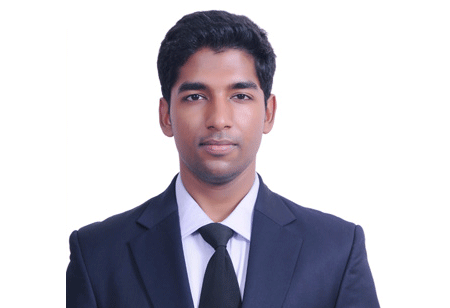 Mr. AnkurJalan, CFO, Grovy India, 0
Responsible for project viability and execution challenges with expertise in urban planning and infrastructure with experience in civil planning.
The real estate industry has been rapidly changing and growing over the years. Comprising of four sub-sectors- housing, retail, hospitality, and commercial, the demand for commercial space will indeed witness a surge in the coming times. IBEF reports on the Indian real estate industry state that the Indian real estate market was valued at $120 billion in 2017, $172 billion in 2019 and is expected to grow at $1 trillion by 2030 (from 2017) and will end up contributing 13 percent to the country's GDP by 2025. It also states that presently, retail, hospitality, and commercial sectors are growing significantly and in the times ahead, the commercial segment will rise exponentially.
This statistic further depicts that the commercial space has been growing at a significant pace and will eventually contribute majorly in the growth of the overall Indian real estate market in the future as well. However, a notable trend that is being witnessed is that new growth corridors are being explored in order to expand the commercial segment and Noida is stepping up to the upcoming hub for commercial properties. In fact, major MNC's like TCS, Microsoft, Paytm, etc. have already shifted their workplace in the Noida region, while various other major Gurgaon-based organizations are also starting to relocate their base to Noida.
While earlier, Noida was primarily preferred for residential investment, it is now emerging as a preferred option for commercial projects as well. The primary reason for this shift in preference is because Noida is affordable than Gurugram (the current IT hub in NCR), as the rentals are substantially lower in Noida than Gurgoan The region also offers residential spaces at affordable costs and hence makes it ideal for professionals to work and live nearby their workplace. This comes a win-win deal for professionals as they will be in physical proximity to their workplace and would not have to spend a lot of time and money on traveling.
Another reason for preferring Noida is that it has a better infrastructure and boasts of strategic area planning, something that is lacking in Gurgaon, which experience periodic flooding and constant traffic jams. Noida does not only have wider roads and better drainage, it also has a robust security infrastructure which makes residents and work force feel safe. Additionally, the crime rate in Noida is low as compared to Gurgaon and this makes it a safer and secure place to work in and gives a nudge to the commercial developers to increasingly invest in the area.
When compared with Gurgaon, Noida provides easy, fast, and better connectivity with the capital city. There are already many expressways that exist and are fully functional and enable swift and smooth commutation. The area boasts of better metro connectivity which is now being extended to reach Greater Noida as well Further, Noida will soon have a new airport, Jewar Air Terminal (Noida International Greenfield Airport) that will not only improve connectivity to other parts of the country, but also create jobs which will further improve demand in residential and commercial real estate.
The Haryana government bringing out the regulation to reserve 75% jobs in the private sector along with remuneration of up to Rs. 50,000 for locals under The New Haryana State Employment of Local Candidates Act, 2020 has indeed given a push to this trend of the commercial project developers looking up to Noida region instead of Gurgaon which was once the start-up hub of India. and this has made the private firms unhappy.
Additionally, various major firms have already initiated the process of building and developing their data centres and are expanding their it services in the Noida region
This rule has not been welcomed by various key IT firms along with other private organizations in the state. A survey by NASSCOM highlights a similar trend and states that 500 IT-ITes companies in Haryana employ more than four lakh people directly. These firms are unhappy with this decision of the government and believe that this rule will indeed disrupt their functioning and growth and will put restrictions on their recruitment processes. Hence, they are looking for feasible options to shift out of the region so that their operations aren't hampered. They are now looking at relocating and Noida seems to be the best resort owing to its increasing prominence and affordability in the NCR region.
Additionally, various major firms have already initiated the process of building and developing their data centres and are expanding their IT services in the Noida region. One of the major market players to do so is Adani Group that has already allocated a space to build its data center in the area. Not only will this step lead to the development of the region and will generate employment opportunities but will also motivate other firms to expand their presence in Noida and set up their centers in the region.
Summing Up
The commercial real estate business is indeed proliferating and will continue to do so in the future as well. Noida is becoming the one-stop destination for commercial projects owing to the various benefits offered by the region in terms of better connectivity, expanding metro network, better area planning and infrastructure, low rental, along with the relocation of various private firms and major MNC's and coming up of Jewar Airport in the region. It is indeed flourishing and it is anticipated that Noida will soon emerge as the industrial and warehousing hub of the country in the times ahead.