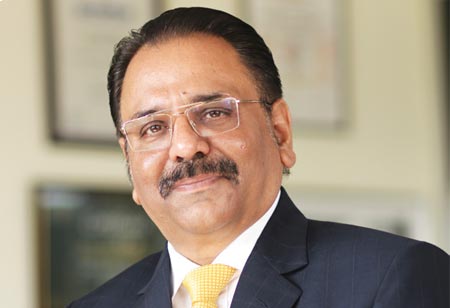 Anit Arora, Principal, Cambridge International School, 0
A Seasoned Professional with nearly 18 years of rich & extensive experience in Strategic Planning, General Administration, Educational Planning, Teaching and Student Relation, Anit is also an Academic Manager, responsible for matters relating to the management, market research, delivery of teaching and administration of research.
In recent years, the issue of employability of Indian students graduating from its more than 760 universities, 38498 colleges and 12276 stand-alone institutions of higher education, barring a handful where getting admission is an uphill task, has caused much heartburn. The reasons have been looked for in a number of extraneous factors ­ infrastructure, quality of the faculty, out-dated syllabus, and so forth. However, the basic issue facing the institutions of higher learning has gone largely unnoticed, and that is the issue of suitability and preparedness of Indian K-12 students for the rigours of higher education itself, both in India and abroad.
An institution of higher learning can produce high quality manpower only by combining rigorous academic studies with practical projects, presentations and result-oriented tasks that develop insights into the real life working of academic principles, while at the same time developing professional skills of teamwork, leadership, time management, problem solving with lateral thinking and innovative approach, as well as cultural sensitivity and tolerance, apart from personal qualities of a high level of integrity and broad outlook. However, most Indian K-12 schools do very little to prepare their students for the demands of such a culture of learning and work. When these students are suddenly faced with a demanding work culture, they fail to adapt. It is hardly a surprise therefore that these institutions fail to produce manpower with employability skills required for the rapidly changing scene of the 21st century economies.
A degree programme in a reputed institution demands an inquisitive mind, plenty of hard work, proper study habits, and ability to manage time and adhere to dead-lines. Most students look at their college readiness simply in terms of getting admitted to it. However, the culmination of all those long years of school work is actually the start, not the end. The academic aspect of college preparation means the ability to complete the chosen degree programme with distinction. Emotionally, the college experience demands a certain level of maturity, confidence and per-severance, especially for a degree in the hard sciences, engineering or medicine. A student has to be prepared emotionally to handle the busy schedule, juggling all the study-related work requirements, along with other parts of being a college student such as holding a part-time job, involvement in extra-curricular activities, and so on. Communication skills are an absolute essential to survive and thrive in a
reputed college, something which most school pass-outs in India sorely lack.
Obviously, we in India also need an overhaul of the school system to inculcate the required attitude and skills in the students while they are still at school. As affirmed by the Hanover research paper, Best Practices in K-12 College and Career Readiness, careful attention needs to be paid not only to student achievement on standardized exams, but also to student engagement as well as social and academic behaviours. Research has identified four key dimensions of college and career readiness: content knowledge, cognitive strategies, learning skills and techniques, and transition knowledge and skills. These four dimensions incorporate auxiliary skills, including study habits and financial literacy, into a broader conception of college and career readiness. In addition, there are soft skills that hold the key to readiness and success in college, such as critical thinking and social-emotional development areas, including communication, problem solving, teamwork, leadership, creativity, self-awareness, social responsibility, and self-management.
Project-based learning has been considered to be one of the most effective instructional techniques for teaching and assessing 21st century learning
To successfully integrate and adapt to these requirements of college and career readiness in accordance with this non-cognitive focus, it has to be ensured that the assessment practices align with the inclusion of soft skills into academic curriculum. Project-based learning has been considered to be one of the most effective instructional techniques for teaching and assessing 21st century learning. Not only do projects require students to apply soft skills, they also provide teachers with opportunities to directly assess student progress in established standards related to soft skills development.
One such measure can be organization of short duration college readiness camps or workshops immediately after the Grade 12 examinations where students would be imparted at least some knowledge and behavioural attitudes to see them through their college years.
For example, generally college readiness includes competencies in common core subjects: mathematics, language arts, sciences, and oftentimes foreign languages. Such preparedness camps may hone students' skills in these core subjects. College-ready skills also include things like writing well-structured essays, following through with mathematical formulas, and being able to use the scientific method. There are additional skills that are not necessarily taught directly in the classroom, but help in both college- and career-readiness, such as critical thinking, problem solving, time management, decision making, communication, and net-working. The preparedness camps may carefully devise and implement activities that sharpen these skills. It is high time K-12 school administrators in India paid attention to this critical need, not only to improve the chances of success of our students in higher education but also to strengthen our higher education setup itself and bring it at par with the best in the world.