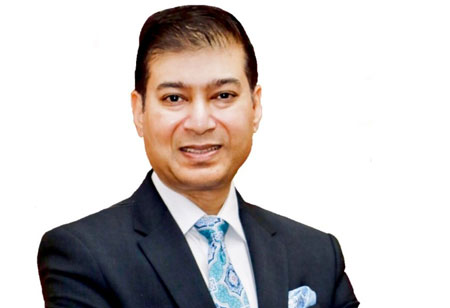 Dr. Pawan Kumar Gupta, Head Quality, Medanta, 0
With over 16 years' of rich experience in Healthcare Quality and Accreditation Programs, Dr. Pawan is a leader in Change Management and a passionate Healthcare Quality professional
Emblematic of clinical excellence, Medanta Healthcare Group is synonymous with Quality Care and Patient Safety. And no achievement can better reflect this than the JCI Accreditation been granted to the Medanta. Medanta the Medicity Hospital has gracefully been granted the coveted Joint Commission International(JCI) Accreditation status thrice in the years 2013, 2016 and 2019. These have been the humbling moments and the recognition speaks volumes about the dedication and hard work of each and every employee that has made this achievement a possibility. Gaining JCI Accreditation is a significant milestone in our history and mark yet another step forward in our journey of excellence, in the areas of quality patient care. Patients can have a greater assurance that they are receiving quality and safe care in our hospital meeting the globally accepted international standards and evidence based medicine. These achievements certainly demonstrate our strong commitment to quality, safety and continuous improvements in patient care outcomes. Truly, at Medanta, Providing World-class Healthcare at Affordable price is our motto and service for our Patients.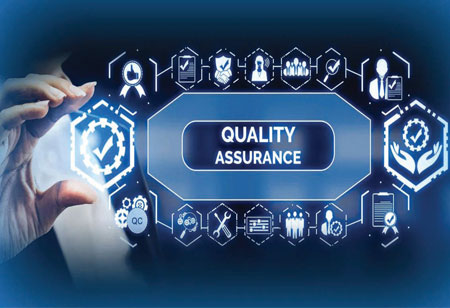 As we celebrate 10 Years of being one of the `Best Private Hospitals in India', we want to take a moment to reflect on our accomplishments and to acknowledge our truly talented team that is simply the best. The unwavering dedication of all our staff, their talents, skills and compassion bring hope to our patients and families, and we are truly grateful for their enduring commitment and it's amazing to see the healing that takes place within our walls thanks to the strong efforts of this global community. It's time to reflect on what has made Medanta one of the most highly regarded health systems in the country for nearly over a decade. And the answer is very simple Our People.
As a TEAM, the pursuit of excellence is a rewarding aspect of CARE at Medanta Healthcare.
How we Achieve the Continuous Quality Improvement at Medanta?
Medanta is established with the sole mission to deliver world-class, holistic and affordable healthcare and to build a dynamic institution that focuses on the development of people and new knowledge. For the purpose of providing highest quality and an effective and efficient patient care, tailored to the actual needs of patients, the focus has been on continuous quality improvement. There fore, a smart and transparent quality management system was developed which was widely accepted throughout Medanta.
An important condition for a sustainable quality management system that continuously improves itself is a wide acceptance among employees.
Employees need to understand the necessity and usefulness of an integrated quality management system within the complex management of a hospital organization. To achieve this acceptance our employees participated in quality groups in order to contribute to an environment of continuous improvement. Furthermore the management encouraged employees to think about innovative solutions, to exchange knowledge and learn
from (almost) errors. For reporting incidents or unintended events, a unique Incident reporting system was developed which provided insight into the risks in the care processes. Several strategies were used in the regular strategy & policy cycle to promote a resul oriented approach to activities. It also included the policy revisions, management reviews, internal and external audits, quality assurance reports and reports from reported incidents. At Medanta, audits and transparent reporting have been the strong and important tools in the design of continuous improvement processes.
Hospitals operate in a dynamic environment with unforeseen challenges and unpredictable events.The strict requirements and regulations for the prevention of risks implied that risk management should be an intrinsic part of the strategy & policy. For this a robust Risk Management System was developed and implemented at Medanta. The Risk Management system consists of quarterly Risk Assessment Audits,and bi-monthly Zonal Audits in addition to the emergency drills calendar and trainings.
Medanta Ensured That Competence And Quality Of Specific Areas Of A Hospital Are Periodically Reviewed On The Basis Of Guidelines And Relevant Requirements And The Actions Are Followed Up For Closure Of The Identified Gaps
The Hospital Information System consisted of all the documents ­ standards, policies, formats and formats, instructions for employees, staff and managers that are essential for optimal patient care and management. Over the past years, The HIMS has proven to be of added value in several ways. Since The HIMS is accessible for all employees, everyone has the same information and can act accordingly. Employees, staff and managers use it as a reference tool and all new employees use the HIMS as a start to find their way in the organization.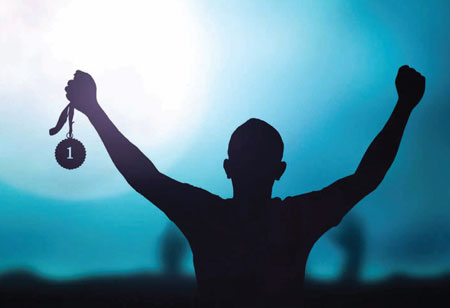 For continued compliance to the accreditation standards, Medanta ensured that competence and quality of specific areas of a hospital are periodically reviewed on the basis of guidelines and relevant requirements and the actions are followed up for closure of the identified gaps. Results of internal audits indicated whether the control and structure of the organization are appropriate to deliver safe and high quality patient care based on evidence based practices. The benchmark has always been high for a hospital organization that continuously improves to perform better. Results of audits, safety rounds, risk assessments, process improvement and performance indicators were systematically compared with the objectives to be achieved, the expectations of patients, employees and stakeholders and the degree of compliance with the requirements of regulatory bodies and supervisory authorities. Negative trends and deviations were analyzed and lead to actions thereby creating sustainable improvements.
The Medanta focuses on Clinical Excellence and Patient Safety in all aspects of our Care Delivery with a comprehensive Quality Assurance Program in place which is a coordinated strategy that ensures the complex dynamics of health care delivery and the different perspectives of the key stakeholders in the system are adequately represented. The Quality Program in the hospitals addresses the various challenges such as identifying and balancing the competing perspectives of the major participants in the healthcare delivery system, establishment of an accountability framework, establishment of the explicit criteria by which health system performance is judged, development of indicators for routine reporting, mobilizing all staff, medical, nursing and management on one aim: Providing Patient Centered Evidence Based Care of the Highest Quality.