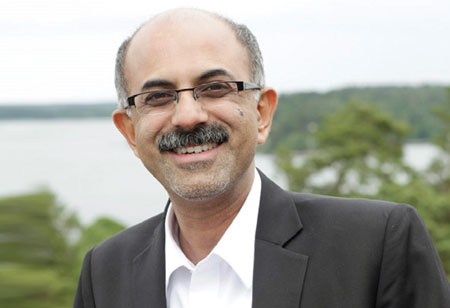 Nitin Lall, GM, Industrial Technique, Atlas Copco India, 0
With 26+ years of experience in different & very divergent Business Areas, Nitin represents Industrial Technique, whether building vehicles, aircraft, appliances, electronics or work in tough environments.
In the wake of two years of market disruption, automotive manufacturers and suppliers are eager for positive news. While some manufacturers and industrialists are trying to lower the risks and address shortcomings with creative strategies. Indisputably 2021 was a tough year for manufacturers suppliers and OEMs.
As we are entering 2022 to notice and adapt to the many COVID-related setbacks, some predictions that are safe to bet on, including:
Agility will be a Priority:
The automotive industry has faced various paradigm shifts in the past year, largely driven by the unstoppable C.A.S.E.(Connectivity, Autonomous, Sharing/ Subscription, and Electrification). These factors impact every sector of the industry whether it is product design and development to manufacturing, distribution, sales, service, talent, and the aftermarket. There is also a shift seen in the end user experience as well, with even midpriced vehicles now lashed with varieties of luxuries.
Electrification & Platforms:
The industry has embarked on a process of electrification as the government has underlined the emission reduction goals. In the coming time, hybrids may dominate, but light vehicles will in time become electric. Electric vehicle (EV) manufacturing looks certain to impact OEM assembly plants and the suppliers as well. As the Giga factories are growing, battery manufacturing will also become large scale world wide. New companies that are entering the market are producing only platforms for EVs for other traditional manufacturers to use. This will automatically speed up the process of local manufacturing small manufacturing hubs based on a standardized agile manufacturing principle which can be replicated multiple times in multiple locations to sell to the local area's reducing many of the costs associated with logistical transportation and plant size and scale. These will bring remarkable changes. Engine assembly plants, and the supply chains that support them, will diminish, or even disappear. Vehicle assembly will also change significantly with lesser components and sub assemblies, and already the OEMs are investing in battery and motor manufacturing.
Enhanced Visibility will be a Lifesaver:
With the help of software, manufacturers are saving the day by managing supply chains to every OEM. Although, Enhanced Visibility will be a Lifesaver: With the help of software, manufacturers are saving the day by managing supply
chains to every OEM. Although, might not help the components arrive any faster, but it may help prepare, find alternatives, and set realistic expectations among customers. It will surely make a difference.
The IIoT:
Being a part of Industry 4.0, the Industrial Internet of Things(IIoT)will let manufacturers and integrators provide their lines with low-cost sensors that stream data to the cloud for analysis. The data analyses the performance of the operation right down to the component level. Post analyzing, the data is paired with a digital twin that enables operations to build an accurate representation of the process to aid problem resolution, continuous improvement, remote visualization, change management, and flexible planning. Manufacturers nowadays are looking for smarter, multi configurable solutions to align the autonomy and efficiency of the day-to-day operations with future change, minimizing disruption and cost whilst maximizing asset output potential.
The industry has embarked on a process of electrification as the government has underlined the emission reduction goals
Connectivity & Autonomy:
Connectivity in vehicles has been transformed the entire automotive industry in a good way. Users have increased expectations of the same internet connectivity in their vehicle that they are experiencing at home. The automotive industry is moving in the direction of having every vehicle with a standard software download and then the configurable systems can be added at any time during the ownership of the vehicle using the internet through WIFI or 5G. Connectivity will also enable vehicle to vehicle (V2V)and vehicle to infrastructure (V2I) communications that will help in reducing accidents and improving traffic flows in increasingly congested cities. The time has come where users are looking for autonomous vehicles that help them navigate their way through unstable environments has proved harder than expected. Many manufacturers and developers have accepted and believed that the solution is a combination of cameras and LIDAR with artificial intelligence(AI). Advanced Driver Assistance Systems(ADAS) like automatic braking are popular features among consumers.
Final thoughts
Like 2021, 2022 will also bring challenges with it that automakers and OEMs faced last year, there will likely be some new opportunities as well. Automakers must be prepared for the expected challenges, but perhaps more importantly for the unanticipated ones.