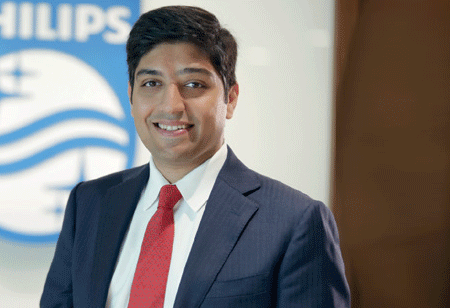 Armaan Seth, Head - Human Resources, Philips India, 0
An MBA by qualification from XLRI Jamshedpur, Armaan has a strong track record in driving People Transformation, Capability Improvement and Organization Effectiveness. He has worked in Marico, Ernst & Young and an audit firm before joining Philips.
The workplace has evolved significantly compared to what it used to be a decade ago. With the introduction of new technology and tools, the modern office has adapted in a number of ways to cater to changes in employees' needs and working styles. Offices used to be made-up of cubicles and c-suites, employees were more often encouraged to work independently and fend for themselves, very different to the modern workplace where collaboration is foundational. Contrary to the old working style, there is more focus on feeling that you are part of the purpose of your organization. The modern workplace is all about social collaboration enabled by new technology trends. New tools and technology have transformed the way in which we work. In a world where new technologies are disrupting entire industries, it is increasingly clear that people and the innovation they drive are every company's most important asset.
With the evolution of workplace, gender diversity, and inclusivity have become one of the most important elements for any workforce in the world. Successful employees usually translate in successful business results and getting closer to the higher purpose that each organization would like to drive. This happens when inclusion is at the heart of the talent life cycle starting from Hiring, Development and stretch assignments to enable your internal pool of resources to be successful.
With the world becoming more connected than ever before, today's work culture is now a melting pot of many people. The role of women at a workplace has also shifted dramatically, wherein organizations ensure that diversity starts at the very top - the executive board in organizations. These empowered women are redefining the capabilities, strengths, and leadership qualities that are inspiring other women to slowly breakaway from the stereotypes and establish their own management styles in the present day workplace. This diversity within the workplace presents new opportunities, as well as some challenges. Companies that proactively engage with a diverse workforce will be the ones likely to benefit the most in the long run, as there will be more intermingling of talents and skills as we go through constant changes in the workplace. In my view, diverse teams are more innovative because each member has a distinct point of view and can offer a variety of solutions.
Organizations are building an ecosystem that promotes gender diversity and participation of women in their workforce. Women leaders today are at the forefront of redefining the business landscape. Companies are enabling women to rise to leadership positions by providing them with the right support when they require it
the most. To promote equality & equal opportunity, companies have various active policies to support women balance their worklife, including flexible work schedules, maternity policies (including adoption policy), sabbaticals and safe travel. These help not only the women employees, but also males who are equally sharing responsibilities on the home front.
Many organizations have been working towards helping women join, as well as rejoin the workforce. Employers are seeing women who are getting back to work after a break as a viable community when it comes to hiring. In this regard, initiatives like returnee internships are a big leap towards strengthening the existing workforce ecosystem and accelerating the integration of women returnees.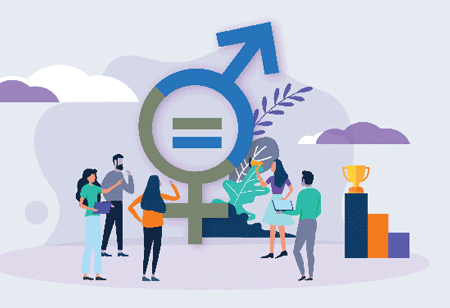 Returnee internships are emerging as a progressive step for employers and a powerful restart strategy for women, enabling the work environment to be more conducive. A returnee program is often considered as a formal pathway to employment for professionals returning to the workforce after an extended break. Philips is committed to support working mothers in their journey back to work so that they can continue to build a fulfilling career by launching the program 'Back in the Game'.
Despite substantial rise in the number of women joining workforce in India, gender parity continues to suffer, especially at senior positions. Unconscious bias is one of the issues that is a big hurdle for women to grow high up in corporates. However, workplaces across are bridging the gender gap slowly. To further empower working women, there are social welfare organizations that are discussing women empowerment on multiple forums and have raised voice against harassment of women at workplace. Several laws and policies have been made to ensure women safety at workplace. Organizations conduct regular training and awareness session on sexual harassment for all employees. They also deploy various interactive mediums like videos, informative sessions, case studies and many others to drive awareness on sexual harassment for the employees.
The government has already taken initiatives like 180 days of maternity leave, crèche facilities, and day care. While policies, laws and recommendations are good, our ecosystem needs to provide them with equal opportunities too.Today, working professionals have career opportunities that are more or less consistent across genders. A diverse workforce is critical to the success of an innovative business that will succeed in today's ever changing environment. As we hire more millennials in our workforce, they will lead this positive change. Millennials value openness and collaboration and that is exactly what diversity in your teams can get you. The changing work architecture and environment has also opened-up new avenues for professionals to pursue. Never before have we had such a mix of talent pool and an inclusive culture, which is one of the basic things that they look for. Exciting times ahead!