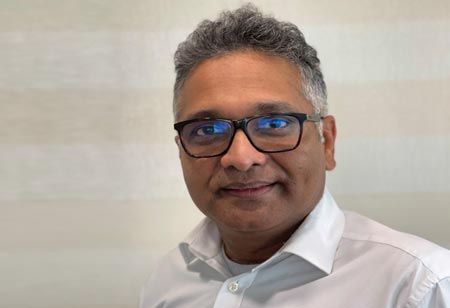 Vidya Sagar Gannamani, Chairman & Managing Director, Adecco India, 0
Contributing with his years of experience in the business of engineering, marketing, and management and is a believer of clear business strategy imbibed with clear people strategy with focus for excellence in implementation.
As organizations slowly set themselves on the path of recovery and start rolling out their post-COVID objectives and strategies, there has to be a paradigm shift in the way leaders think about their organizational health. While the larger impact of workforce reentry pertains to logistical and operational planning, it is not just physical well-being that employers must take into account but also the emotional and psychological health of employees - a topic that is discussed and addressed far less frequently than it should be.
As leaders, we all want to do right by our people, but we also know that striking a fine balance between performance & wellbeing is easier said than done. The impact of the pandemic and new ways of working has brought this into a sharper focus. This sense of balance will become progressively more important because the ongoing pandemic has calibrated people's views on what is important to themselves and their families.
In the 1990s, leading organizations had already adopted balance scorecards to drive every aspect of business performance from topline, to market share, to cash flow and profitability as a means of focusing leaders on delivering performance. Over the last two decades, these dashboards have also started covering aspects such as employee engagement, succession planning, diversity & inclusion. However, a critical review of these scorecards indicate that they rarely cover the real aspects of employee health and wellbeing. Statistics reveal that a considerable part of the workforce in India is stressed and battle both physical and mental health issues. Specifically, the detrimental effect of workplace "burn-out" is rarely acknowledged nor addressed in corporate India.
The concept of work-life balance has over the years morphed into work-life harmony. In the digital world, our ability to demarcate when we start and stop work has become increasingly difficult. Over the last year, an extended work from home policy and an avalanche of virtual calls and meetings spread throughout the day has further blurred our ability to define personal and professional boundaries. This coupled with the reality of reduced personal interaction not only among coworkers but also amongst family and friends is going to leave a long-lasting impact on both the physical and mental wellbeing of large swathes of the workforce. The pandemic has further compounded increasing concerns of financial constraints and an uncertain future.
Left unchecked, these issues can derail the best laid strategic and operational plans of any company through a combination of "absenteeism" (away due to sickness) and "presenteeism" (present despite not being fit and able). To avoid getting hit by a tsunami of health issues employers should start taking a more active role in driving health awareness, health insights & pro-active action plans to encourage their employees to work on improving their individual health & well-being. The question is whether our organizations and leaders are equipped to address these issues in a meaningful way.
How can organizations balance the pressures of economic performance and their employees' wellbeing while they continue executing their strategic plans? As with many other things, successful change starts at the top. The first step in the right direction is making leaders aware of the problem, acknowledge it, and equip them with the necessary tools and strategies needed to effectively tackle it. If there is one topic where leadership role-modeling will play a key role in driving change, this is it. Leaders who demonstrate a commitment to personal health and wellbeing through a better lifestyle - encompassing physical exercise and fitness, balanced diets, regular sleep patterns, and mental conditioning - will be able to inspire their organizations to adopt these practices. There is enough empirical evidence to establish that addressing these four aspects of one's lifestyle will positively impact overall health.
Over the last two decades, these dashboards have also started covering aspects such as employee engagement, succession planning, diversity & inclusion
Leadership training and coaching programs have to evolve to address these topics, help identify these blind spots and create an opportunity to practice and role model the right behavior. Importantly, these programs must help leaders "unlearn" bad lifestyle practices acquired either due to unawareness, disregard or by giving in to pressures of work and travel.
Once the leadership teams are on this personal transformational journey, both individually and collectively, they will be much better prepared to exhibit a leadership style focused on valuing employee health, especially mental health aspects such as emotional resilience. They will be better able to instill a sense of purpose, provide autonomy to operate, and recognize mastery of skills – essential motivational elements for most of us. This will result in an uptick in the levels of empathy and collaborative spirit within the organization. With these in place, they will be able to lead their workforce on a journey of sustainable performance.
In conclusion, the crisis has brought to the fore that the current leadership paradigms are no longer best suited for the journey that lies ahead. Without a holistic employee well-being agenda at its core, an organization cannot galvanize its workforce to perform well. Guided by this purpose, organizations and leaders have to introspect and re-orient themselves to new ways of leading themselves and their teams in a rapidly evolving environment. The time to act is now.