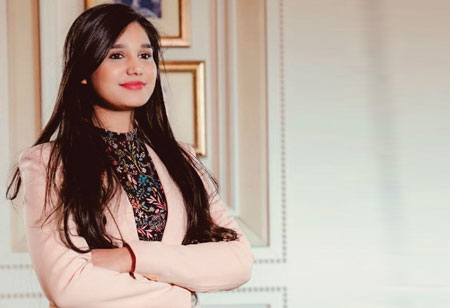 Sanya Aeren, Chief Advisor, Marketing & Communications, Berkshire Hathaway HomeServices Orenda India, 0
A new age marketing leader, Sanya possesses close to a decade of professional experience in marketing realm, prior to which she boasts of a stellar academic career that spans across Stanford University, King's College London, Institut Villa Pierrefeu ­Switzerland's last traditional finishing school in Glion and Jesus and Mary College, Delhi.
Real estate companies are racking up their investments to expand, automate and innovate across the value chain. In recent years the market has seen a steady growth in investment in technology. The reports suggest that the investment in the Indian real estate sector stood at $2.9 billion (Rs 21,170 crore) during the first six months of the 2021 calendar year, more than a two fold increase from the year ago period.
AR and VR are more of a reality now rather than just being a realty lexicon. Moving forward AI, Big Data and machine learning is set to transform how analytics will pay out in real estate transactions.
Similar to the technology related trends, let's look at the trends revolutionizing the real estate space.
Big Data, AI & ML
AI is set to become a major tool when it comes to property valuation, price forecasting, trend analysis and property management. The use of cloud has enabled property listing companies to move data sets into the cloud and conduct property analysis.
Property advisories such as Zillow, Trulia and Compass are availing the benefits of Big Data backed models to provide actionable inputs to the buyers.
Property management is another significant area wherein the role of AI will continue forward dealing with data on tenant profiles, applications and inspection requests.
Advent of AR and VR
Augmented and virtual reality are going to be one of the sought after technologies as they can simplify the process by enabling the buyers to watch any property virtually.
They serve as a way for both the buyers and sellers to rationalize and optimize their time. Moreover, the use of immersive technologies can engage the developers and brokers in an efficient manner, helping them with decision making.
Focus on Realized Projects
Post the second wave of Covid-19, there has been a
spurt in home buying with the focus on completed projects thus ruling out any wait for in progress projects or where the estimated completion time is more than a year. With low interest rates and incentives the market is looking at a positive response with the opportunity to seal the deal instantly on a completed housing project.
Eco Friendly Technology
Smart sensors detecting movement have made it much easier to optimize energy for buildings, by channeling the lighting, heating,ventilation and air conditioning to maximum utility.
Cryptocurrency has made the entire process extremely seamless and thus, has become a favorite for the real estate folks across
Efficient energy management via smart sensors will help trigger alerts before any issues of repair arise. Tracking and adjusting building systems efficiently will prevent overuse of energy and meet compliance standards.
Ease through Blockchain & Cryptocurrency
Block chain's inherent mechanism of clarity via DLT (Distributed Ledger Technology)has provided an edge over other traditional methods in terms of providing transparency in transactions and other activities. The widget of ledger and smart contract are starting to be leaned on extensively by real estate firms for the impeccable functionality. It could be renting, buying, leasing or even lending blockchain has added a layer of transparency to the methodology, making it trustworthy.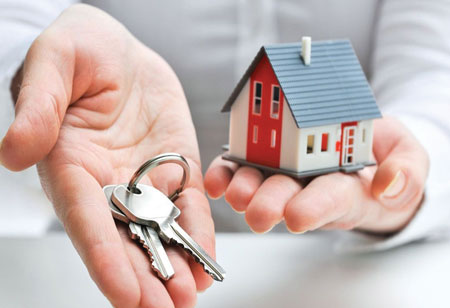 Cryptocurrency has made the entire process extremely seamless and thus, has become a favourite for the real estate folks across. With the online storage facility, the information can be secure and can go through instant verifiability, thus, cutting down on the conversation with banks and lawyers. In effect, the real estate businesses save up on a lot of money.
Conclusion:
Prop Tech is one of the common real estate trends in the years. With the rise in property technology and market incentives, it will provide an unprecedented boost to the real estate market demand.
With the introduction of new measures during the pandemic, the real estate industry has witnessed the exit of lesser proficient players, making room for the professional builders to compete.