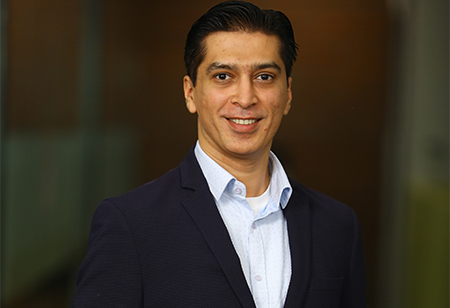 Shashank Randev, Founder VC, 100X.VC
A successful entrepreneur and investor, Shashank, in his career spanning over 15 years, has been held distinct roles across an array of companies that include Zensar Technologies, NIIT, VCCircle, and Z Nation Lab, to name a few.
In an exclusive interaction with CEO Insights, Shashank explicates about the latest tech trends in the communication vertical, its use cases, and importance in an organization's success.
With the world seeing rapid technological advancements, how has technology assisted in communication? What modern age technologies is the sector looking forward to?
It's a changing country, it's a changed globe since my college days! With enablers like availability of cheaper smartphones, low mobile data tariffs and an ever-increasing digital literacy, the country has progressively been moving towards more inclusive growth. Social media, Voice, video interactions along with deeper digital networks have fundamentally changed the way we communicate on individual and community level. Communication via Cloud services, VOIP, LiFi, 4G LTE (and the promise of 5G which is under works through multiple system integrators and telecom players) and AI bots are effective enablers of modern age technologies which will only improve and get better.
As the communication industry is flourishing at a frantic pace, what future prospects do you think the segment awaits?
Service Providers like Amazon Web Services, Google Cloud and Microsoft Azure are becoming big where multiple new-age companies - startups, SMEs to mid-sized companies are becoming more dependent on their hosting, AI and additional services. Most of the telecommunication players are building their own cloud which will be public as a service model example - WIFI as a service, security (firewall), internet of things (IoT), video analytics, RPA Robotic Process Automation as a service. These services will be provided to the end customers along with telecom bandwidth. This will, on many levels change the way companies, individuals inside and outside private/public areas communicate or will access data. To top these segments, the advent of 5G will only accelerate the developments.
What role does a communication firm play in the success of an organization? How do you think it can aid a company to drive towards excellence?
In today's day and age, organizations need to be agile
enough to adopt newer tools of communications. We are seeing workflow automation for day to day work in media communication being utilized within organizations. BFSI sector has been effectively been implementing newer communication technologies to enhance the user experience for a digital experience. Other legacy and traditional sectors like manufacturing can and have utilized IoT, analytics for better coordination with suppliers.
Senior management must take-in inputs from fellow workers and continuously unlearn to learn new things, which eventually makes everyone work and progress towards a common goal
What strategy should a company adopt in order to boost an employee's performance while retaining the top talent of the company?
This is more of how a company builds its culture internally. Having a horizontal structure in the early days of a company really helps in the cross-pollination of ideas. Senior management should and needs to develop the capacity to take-in inputs from fellow workers and continuously unlearn to learn new things, which eventually makes everyone work and progress towards a common goal. How they communicate effectively and establish a two-way process determines employees' performance. In startups, these could be allocation of ESOPs, vested equity etc.
How is this market helping in building a more coherent and cohesive workplace? Also, what are the opportunities prevailing in the space at the moment?
Multiple organizations are working towards increased cohesiveness at the workplace which remains a challenge. Creating a frictionless process is the goal and objective of many CXOs. A simple example of operations would be of firms which are working with System Integrators (SIs) to remove card entry and exit for employees using facial recognition. Not only making it efficient and easy but also enabling loyalty programs around the same. E-health and e-education where customers, patients, students are able to seamlessly access data are all big things which the communications industry can solve for Digital India.
On a concluding note, based on your robust industry experience and knowledge, what message do you want to put across to the readers/investors/business partners?
Collaboration and agility are key. Role of catalysts for big corporations, larger firms' ability to work with nimble players and the drive for innovation needs to inherently become part of any company's DNA. We have to be more innovative and look at startups as one channel to drive disruption. From an investors perspective, Startups as an investment class are risky, but no better time to start looking at investing into them.