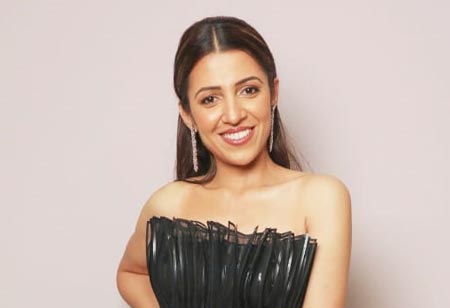 Mohini Sharma, Educationist & Founder-Director, Mrs India Inc, 0
She holds an MBA in Business Strategy and Social Welfare from Middlesex University. She is helping women be the best version of themselves through Mrs India Inc and her various reform initiatives.
Entrepreneur, inspiration, go-getter, a family woman –Mohini Sharma wears many hats. Better known to the world as the winner of the beauty pageant, Mrs India 2016, she is today the power woman responsible for grooming many Mrs Indias. An achiever to the core, she loves to mould success stories for women through the Mrs India platform. It is her life's purpose to work towards women empowerment and bust the myth that post-marriage, women face an identity crisis. No surprising that she believes her greatest achievement is the smile she sees on every women's face she grooms for success, the ones she proudly calls to as, 'Queens'.
Making Dreams Come True
Post her win in 2016, Mohini started working on turning her dream of taking the Mrs India title to the next level. That's when her journey of commitment to the pageantry domain began. She wanted to give back what she achieved. With an aim to pave a holistic path for generations of women to garner their dreams of entering the Mrs World pageant, Mohini applied and got herself a license for the Mrs India World and entered the pageantry industry. Mohini believes having a dynamic yet humble personality but living life queen size. This thought is her guiding force, which constantly motivates her to identify talent that she can hone for the big win.
Mohini's vision is to empower women by providing them with a platform to present their beauty, wisdom and intelligence. She strives to change the perception the world hastowards married women and works to break the stereotypes surrounding them. These are the principles on which she laid the foundation of Mrs India Inc years back. Today, many moons later she and her team are not known for what they do but more for the umpteen success stories they have pioneered from the grassroot level.
Being A Torchbearer
Mohini's efforts and Mrs India Inc's focused approach has helped shape many women's identities. The world recently witnessed the culmination of one the grandest events of 2021, i.e. Mrs. India Inc presents Mrs. India World powered by The Deltin, Daman. Here, Mrs Navdeep Kaur's emerging as the winner and securing her entry
into the Mrs World 2021 pageant reinforces the importance of the inspiring work Mohini is doing. She is confident that Mrs Kaur is a winner in her own right and is all set to win the World pageant as well. She, Mohini is confident, will be giving a tough competition at a global level and help India make a mark on the international stage.
The word juggle has no place in her dictionary, rather Mohini believes in 'balance'. In a similar vein she admits that an Indian woman dons many hats in her daily life. Walking the tight rope between managing her household, raising children, fulfilling social obligations and her career, she successfully makes her mark as an individual in her own right. What is remarkable is that this woman carries a smile with her wherever she goes, whatever she does. Smile is her jewel, and this is what makes her beautiful in true sense.
Winning With A Smile
Mohini believes in leading by example. She balances her beautifully not only her personal and professional life, but also effortlessly manages her many roles. Mohini holds a bachelor's degree in Banking and Insurance and MBA in Business Strategy and Social welfare from Middlesex University London, UK. So, she values education and strives to work deeper in that space. Mohini nurtures the spirit of women and boosts their confidence to ensure that they feel beautiful in every aspect of life, not just on stage.
The word juggle has no place in her dictionary, rather mohini believes in 'balance'. In a similar vein she admits that an Indian woman dons many hats in her daily life
A side of her role as the head of the beauty pageant, as an educationist and social entrepreneur, she works closely with many NGOs and trusts to set up schools for the underprivileged at lesser known and underdeveloped regions of India.
Driving success stories at the pageant and dedicating her life to the 'real queens of India', has given her life a purpose and meaning. She strongly believes that a winner is not only the one who wears a crown, but also the one who celebrates the qualities it stands for. A woman is the epitome of grace and beauty; she's someone who is resilient and capable of inspiring change. She's an idol to many women who are seeking their identity
Inching towards her mission of making women feel confident in their skin, Mohini has now come to believe that her true purpose in life is this. She feels humbled to be able to helm a platform that prepares urban women to represent India globally while also impacting the lives of women at a ground level through her other initiatives.