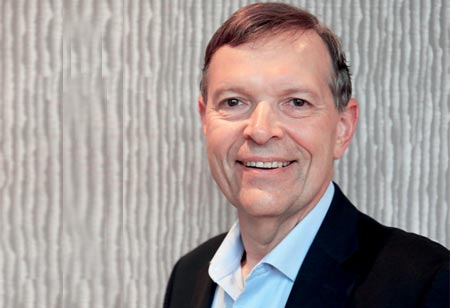 Paul Mercina, Director – Product Management, Park Place Technologies, 0
Paul Mercina is renowned for his benevolent directorship and excellent expertise in product management, business development, remote services technology, IoT, and technical support center management. He has accomplished success in managing product life cycle end-to-end, as well as optimization of profitability and market share.
New IT products may be shiny, but they can also be untested. If implementations are not managed properly, new technology can present both security and availability risks to your data centre.
Today, the traditional data centre infrastructure has evolved and modernised beyond 'bricks and mortar' to encompass integrated public clouds, virtualised servers and converged infrastructure systems. Given their strategic value, securing these assets is paramount to digital transformation.
Not only do data centre operators require a transparent view of the risks they face, but also the level of risk each 'threat' carries. However, due to the critical service data centres supply, operators must be very cognizant of introducing risk when adding anything new into the environment.
Conversely, a blockade against adding new technology can also result in an elevated risk level and furthermore can stifle innovation and optimisation.
With this in mind, how do data centres operators start to create a battle plan when not only their data centre is at risk, but the uptime and reliability of millions of businesses around the globe are too.
The approach traditional data centres follow to mitigate risk and resolve points of failure is a step by step process, where each step must be subsequent on addressing the one before. The average number of touchpoints in addressing data centre issues is eight, so this process is both time consuming and rigorous. Consequently, the delay in identifying the source of the failure can result in business-critical downtime and reputational crisis.
Continuing to implement a legacy strategy of lockdown will bring security risks all of their own. But how can you create a battle plan when you don't know what's around the corner? If only you had a crystal ball that would tell you exactly that - where faults are about to arise and which security measures are compromised. Such technology does exist; however, it requires confidence from data centre operators to implement these systems.
Data centres are paradoxically both larger and smaller than ever before, with innovative structures being designed to benefit from their surrounding environments.
One of the most progressive examples of this is submerging and operating data centres in the ocean, thus using its depth as a natural cooling system. This presents an array of benefits, from reducing overall cost to being more environmentally friendly by cutting power usage. While this example represents a radical transition for most data centre providers, the ideology remains that innovation is vital for businesses to take strides into the digitalised era.
The trick for data centre operators, then, is to critically examine the strengths and weaknesses of their current technology, and to address these weaknesses through implementing new systems, rather than continuously patching deficiencies.
The Approach Traditional Data Centres Follow To Mitigate Risk And Resolve Points Of Failure Is A Step By Step Process, Where Each Step Must Be Subsequent On Addressing The One Before
Amidst changing times, communication and teamwork is integral to maintaining business continuity at the highest level. By ensuring all data centre operators understand the innovative technology they are using and by streamlining the process both internally and externally, operators are able to enhance their productivity. When implementing a new software or system, the whole team must be briefed and onboarded to understand the intricacies and functionality of that technology. Otherwise, further risk is induced by allowing security measures to be side-stepped, creating hostile environments.
Ensuring the network is secure by safeguarding assets from potential threats and alerts programmed to notify the team are essential. However, it is often the unknowns that can trip them up.
Power supplies, heating and cooling systems, even security systems themselves are all potential entry points for both hackers and determined threat actors in pursuit of insecure access points. Data centre operators are no stranger to the wrath of security breaches, specifically for the financial industry which contributed 62% of all incidences of exposed data in 2019 according to a Bitglass report. The utilisation of AI is integral in identifying vulnerabilities in software. Third-party services assist in improving cyber hygiene by preventing breaches and consistently monitoring and alerting users to potential threats and inconsistencies.
With the innovation of AI, security systems are able to develop an automated, efficient response to discover faults, perform triages and schedule maintenance, without human interaction.
Innovation is a constant in our business environment. The integration of technological advancements is a prerequisite to successful digital transformation and preparing your enterprise for the future. From implementing a successful strategy incorporating contemporary systems into your data centre that drives digital transformation, to ensuring communication is clear and informative throughout your organisation: all of this is essential.