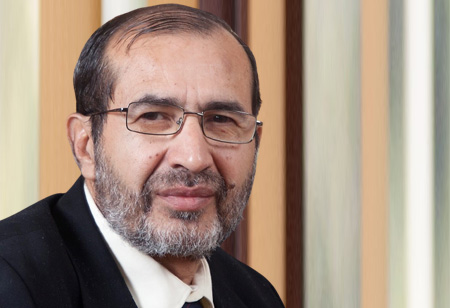 Arya Kumar, Dean Alumni Relation, BITS-PILANI, 0
Holding diverse experience of over 40 years across educational institutes, research organizations, and BFSI, Prof. Arya has served as the director between 2014-16 at Lal Bahadur Shastri Institute of Management.
Entrepreneurship development in general and women entrepreneurship in particular would pave the way for the growth and development of Indian economy in 21st century by giving a big push to wealth creation, employment generation and overall development of the economy. The push given by the Government and educational system to promote entrepreneurship during last five-seven years has resulted in Indian economy becoming the 3rd largest startup ecosystem in the world that is growing at 12-15 percent year on year. India had about 50,000 startups in 2018 and two-three technology driven startups born every day. Of the total number of entrepreneurs in India, around 14 percent are women entrepreneurs providing employment to 13.45 million people. The women proportion in the Total Entrepreneurial Activity (TEA) in US has increased from 7.5 to nine out of every 10 men in 2019 as against 2018. However, this gap in India is still very wide and much more need to be done to harness women potential in entrepreneurship.
Some of the prominent Indian ventures by new generation entrepreneurs that grew fast in terms of turnover, profit, employment is Flipkart, Snapdeal, and Redbus, Ola, AddressHealth, Zomato, Swiggy, Postman, Paytm, Curefit, Myra, Quikr, Inmobi and others. The total funding raised by startups has touched $14.5 billion in 2019 as compared to $10.6 billion in 2018.The ease of doing business rank for India has improved from 134 in 2013 to 77 in 2019. Global Innovation Index for India too has improved to 48th position in 2020 amongst 131 economies featured in the GII 2020.
Women power is something to reckon with, given the opportunities and empowerment, they excel in all walks of life because of their inherent natural gift by God in terms of love, affection, care, concern, positivity, passion, empathy, co-creation and collaboration. Even in the corporate world women have started playing a leading role as evident from increase in women CEO's of Fortune 500 companies from two in 2000 to 37 in 2020. Michelle Obama has rightly said, "No country can ever truly flourish if it stifles the potential of its women and deprives itself of the contributions of half of its citizens."
To mention a few most influential Indian women who have made a mark in corporate world or as entrepreneur are Kiran Mazumdar Shaw, Suneeta Reddy, Alice G. Vaidyan, Zarin Daruwala, Mallika Srinivasan, Arundhati Bhattacharya, Shobhana Bhartia, Renuka Ramnath, Indra Nooyi, Vinita Bali, Naina Lal Kidwai and many more. Their number has been increasing year to year. The first generation women entrepreneurs in India have also started making their mark. To mention few ventures founded/co-founded by women entrepreneurs from the
first generation are MyDala, Anisha Singh – largest online coupon and discount platforms in India; ShopClues, Radhika Ghai Aggarwal - an online shopping place selling products including everything from technology and fashion to footwear and jewellery; MobiKwik, Upasana Taku - semi-closed mobile wallet and online payment platform; Yatra, Sabina Chopra – an online travel company; Infibeam, Neeru Sharma – e-Commerce; Zivame, Richa Kar – biggest online retailer of lingerie in India; YourStory, Shradha Sharma – a platform where entrepreneurs share their stories; Sheroes, Sairee Chahal – work from home jobs in India and helps women seeking careers and others. Their success stories are an inspiration to many more women.
It is an opportune time to facilitate realisation of significant women potential to give a push to innovation, economic growth, and job creation. It is estimated that overcoming gender gap in India could lead to around 6.8 percent gain in GDP and can result in incremental GDP to the tune of $0.7 trillion by 2025. Women have certain key advantages in their favour to translate innovative ideas into reality. Some of these traits that provide an extra edge to women are:
Women have a greater perseverance i.e. tenacity to respond to challenges and tough times and will to succeed. They have an inner urge to achieve and realise something distinct and exclusive to have feelings of self-accomplishment and self-satisfaction that contributes to entrepreneurial success. Kiran Mazumdar Shaw said, "failure is temporary, but giving up is final. Hence, one should keep trying and never give up on their ideas." Women have a natural instinct of co-creating, co-operation and collaboration which gives them an extra edge in building teams and creating an environment to unleash talent of team members for the bigger purpose and goal in life. They have an instinct of touching the heart of someone by dwelling upon shared areas of interest to form a deeper connect through meaningful conversations coupled with dedication to networking through action. They are far more focused and determined to achieve success. Richa Kar said, "If you are strong, focused, and passionate about what you want to do, everything falls into place."
It is an opportune time to facilitate realisation of significant women potential to give a push to innovation, economic growth, and job creation
Above all, entrepreneurial leadership - the power to influence through once competencies and capabilities and zeal to innovate requires high emotional intelligence (EQ) wherein women are found to have slight edge over men. In the 21st century, nurturing women empowerment coupled with abiding support from the family; more and more women will take on entrepreneurial journey to contribute in making happy, healthy and wealthy families and societies leading to faster and accelerated overall development. It has been rightly said by Former US Secretary of State Hillary Clinton, remarks at 2013 Women in the World Summit that "The world is changing beneath our feet and it is past time to embrace a 21st Century approach to advancing the rights and opportunities of women and girls at home and across the globe."