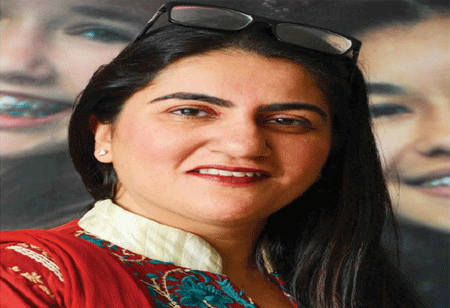 Dr. Gunita Singh, B.D.S. &MD, Dentem & Associate Consultant, Sri Ganga Ram Hospital, 0
Dr. Gunita is a BDS, MD (Dental Lasers), and currently works as the Associate Consultant at Sri Ganga Ram Hospital.
I always say invest in your smile, you are going to wear it every day. By invest, I don't mean only money, it's your time, effort and some love towards your smile and teeth. So let's first be perfect in managing our daily dental regime well. I believe that healthy teeth equals to beautiful teeth, so our first and foremost priority should be to keep teeth and gums healthy & safe. Gums are the foundation of our teeth. If they are healthy, they will give better support to our teeth, so they are as important as our teeth. Unfortunately, not much is talked about or done about them.
Don't Forget to Brush Twice a Day:
Whether it's morning or night, brushing is a must. Due to busy schedules, people usually forget to brush at the night or take it for granted, but this is the biggest mistake that they do. For maintaining oral hygiene, brushing twice is the key essential thing to follow.
Gum Massages:
We all are quarantined at our places and this is the best time to take care of yourself. Spend some time with your gums as they are the foundation of your teeth. Healthy gums are equal to healthy teeth. Massaging in a circular motion for five minutes in the morning and evening with the oil of your choice (olive oil, vitamin E oil, almond oil) can do wonders for your gums.
Tongue Cleaning Should be on Priority:
Once a day, tongue cleaning with glycerin and the cotton pad can prove to be magical not only for the lovely pink tongue, but also bacteria-free oral cavity.
Mouth Wash:
Rinse your mouth after every meal for 2-3 times with a mouth wash of your choice swirl it for at least 30 seconds each for best results.
I agree there are a lot of mixed feelings about going back to the normalcy. Of course we are excited to be back to the normal too, but this is associated with a lot of
apprehensions about facing the world again, and for all, to have our beautiful smile in place, there is a lot you can do with your teeth at home and at the dental office to get your sparkling smile.
Some Home Tips to Pearly Teeth
An apple a day keeps the doctor away, and this holds good for dentists too. Apple is also called a natural toothbrush. In fact all crisp fruits and raw vegetables like carrot, celery, and apples help clean plaque and tartar from the teeth. They also reduce cavity-causing bacteria and increase the salivary flow in return keeping the oral cavity clean and healthy.
Vitamin C from fruits and vegetables like oranges, lemon, mint, coriander, tomato, cucumber, pineapple and pear help protect our gums. Gums are the foundation of our teeth and help to keep our teeth strong. Vitamin C is one of the key factors in our periodontal health. It also helps build up the immunity of the body and helps fight any of the infections in the oral cavity.
Strawberries contain the whitening enzyme malic acid and can do wonders for our smile. To get a pair of pearly white teeth rub strawberry directly onto the teeth or make a puree and rub like a paste.
I believe that healthy teeth equals to beautiful teeth, so our first and foremost priority should be to keep teeth and gums healthy & safe
When we are talking of fruits, how can we forget our favorite banana? Loaded with amazing minerals such as potassium, magnesium and manganese, this fruit can do wonders for our overall health.
Recent studies indicate that fresh cranberries interrupt the bonding of oral bacteria much before they can form a layer of plaque on the teeth. Also, sweet potato ­ again rich in potassium and phosphorus gives extra life and luster to the enamel. Avoid foods like ice cream candy, green tea and black tea, as they lead to staining of the teeth. Also, red wine should be avoided as much.
Do Visit Your Dentist
Your regular visit to the dentist is very important. For healthy teeth, do get your full mouth OPG done so that anything that is causing a problem can be detected at the right time and treated. Tooth jewelry is becoming highly popular day by day more in men than women, wherein we at Dentem use a biocompatible material sticking method totally non-invasive. You can ask for tooth jewelry ­ a diamond bling to your smile.