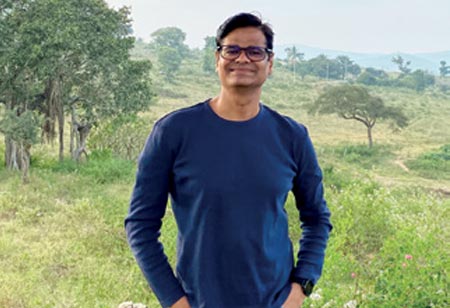 Alok Bansal, MD and Country Head India, Visionet Systems Inc, 0
A visionary with ability to scale businesses through team development, leadership inculcation, organizational culture development, and knowledge management.
Artificial Intelligence (AI) is revolutionizing the Fintech industry profoundly. Fintech, as the term suggests, deals with the digital transformation of the finance sector. Advanced technologies can open new revenue streams and remodel business operations for this industry.
It is therefore immensely crucial for banking institutions to focus on long-term AI adoption strategy. As Fintech institutions advance to innovate and transform swiftly, they can extend their footprint to experience a diverse range of features. It incorporates personal banking, personal financial management, investments, financial advisory, mobile wallets, crowd funding, P2P lending, MPOS, MSME services, consumer and business loans, and much more
Fraud Protection through Machine Learning
While technology and online banking systems have led to improvements in accessibility and customer support, the threat of cyber-attacks has become increasingly prevalent in the financial sector. Under such circumstances, AI is dramatically reshaping security functions in the banking sector. By leveraging AI, Banks can effectively manage risk and protect themselves from cybercrimes.
AI-driven devices built on shared datasets can assure a more reliable and secure financial system. The cutting-edge technology helps financial institutions in fraud detection, customer identity verification, and anti-money laundering activities.
The Fintech industry is looking forward to AI implementation against increasingly complex cyber-crimes. Machine learning and real-time clustering algorithms enable banks to invalidate transaction fraud.
AI-powered anti-money laundering consists of an advanced transaction monitoring system that uses ML to detect suspicious actions. Besides, the system can send instant signals by auto-categorizing alert priorities.
Advanced Analytics for Personalized Services
Fintech firms are trying to adapt to consumer needs by using AI to develop data ecosystems and new products. Financial institutions accumulate customers' transaction data and store them because of insurance and regulatory
obligations. Through analysis of this stored data, financial institutions can gain insights about customer behavior to enhance the customer experience.

Financial organizations can engage with the right customer at the right time by using advanced analytics. Further, they can present the correct offer or message as per the customer's interest. Thus, analytics promotes personalization for efficiently marketing any banking product or service to the right users.

Improved Customer Support
Improved customer service is another way in which artificial intelligence is transforming financial institutions. Just like other enterprises, chatbots can prove to be quite valuable for the Fintech sector. Leveraging a simple financial chatbot lets institutions respond to customer requirements quickly. It can even function as a financial consultant for the customers.

Several notable banks have installed chatbots on their websites for real-time customer assistance as well as for informational purposes. Additionally, some Fintech companies have built virtual assistants to help their consumers manage financial transactions or discover products/services. For instance, chatbots can suggest investment options as per the savings bank balance of the customer.

Efficient Hiring Processes
Artificial Intelligence has the potential to ease and improve the recruitment processes in every industry. The Fintech sector too is set to benefit from the same. Digital assistants called Robotics Process Automation (RPA) can help considerably with tedious HR processes like onboarding and background checks of the applicants.

Such innovations provide a smooth and effective hiring process not just for banking and financial institutions but for every enterprise aiming to hire the best of talent. AI would thus enhance the operation and business and create boundless possibilities in the Fintech sector.

Summing it up
Widespread adoption of Artificial Intelligence would be driving the next wave of evolution for the Fintech industry. AI has exceptional potential to create a positive influence when companies deploy it with adequate caution, attention, and care.

AI would undoubtedly prove to be a game changer in the financial service segment as it has the potential to transform customer experience and customer service methods. It can provide customized products and services, internal process capabilities, diminished risk, and improved cybersecurity to Fintech institutions.

Due to such technological interventions, a plethora of techbased corporations are also actively striving to tap into this segment. Underpinned by radical transformations in AI technology, the financial services arena is experiencing volatile development. Fintech landscape is bound to evolve into a productive and trustworthy business space which would leverage AI-enabled software and technology to deliver value.