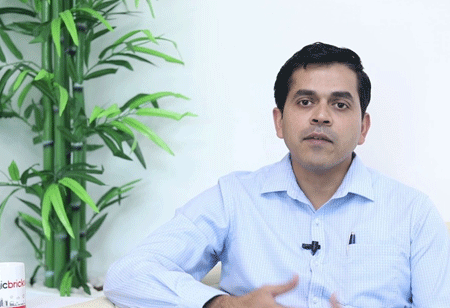 Sudhir Pai, CEO, Magicbricks
Amit Kumar, 29 years of age, is a tenant in Andheri and works in a bank for six days a week. He will get married soon and needs to buy a suitable home to give shape to his future plans. For this, he relies on property portals and local agents for discovering/searching properties and finds it relatively easy in getting a lot of options according to his needs. But to shortlist his dream home from the host of options available, he needs to dig deeper for in-depth info around images, compare many similar looking 2D layouts, take locality and project suggestions/advice from experts, and most importantly, make a lot of site visits. With a limited time on hand, time-consuming property visits are increasingly becoming a struggle for him. Like Amit, many potential home buyers are sandwiched between work and personal commitments and are unable to apportion quality time and mind space to this activity.
Much like matrimony/career choices where users require face to face meetings in the shortlisting phase, a home buyer also requires immersive/sensory inputs to decide which property is to his liking. Actual site visit is an indispensable part of this process. Given the state of traffic and transport in most of our Metro cities, this process of making site visits can consume dozens, perhaps hundreds of hours spread over multiple weekends.
Also, according to a Google report, 65 percent of the buyers come online once during their property discovery process. However, beyond search, technology is yet to make a meaningful impact in the 'post-discovery' phase of the home buying journey. This has created a need-gap for such consumers who need and expect more aesthetic and immersive solutions which reduce their time/effort and also make their entire experience delightful. Home décor, home electronics and automobile sectors have started satiating this need of the consumers through cutting edge live experiences. Real estate too needs similar technological innovations to have a transformative impact on how products and services are delivered to these consumers, thereby improving their delight quotient.
Virtual reality which generates an immersive 3D simulation enables a home buyer to take a 360o video tour and firm up his opinion even when the flat is under construction. This coupled with augmented realty solutions lets users to take an aerial view of the open spaces, green areas of the society and the neighbour hood. This innovation drastically reduces the time and effort that needs to be put in by the buyer for actual site visits.
Property buyers also seek expert assistance to guide them during the entire buying cycle. Technology has enabled this assisted search through virtual calling and chat mechanisms wherein a consumer can interact with property advisors, real estate experts and developers 24x7. Also, sharp, high resolution, rich images and videos through large screen formats enable consumers to filter better and fasten their decision making process.
Unlike the western world, a very small portion of end consumers in India have VR devices hardware in their homes for instance. All of this has meant that these technologies are still predominantly used by developers in their offices.
But these solutions have always worked in silos, delivered to a niche audience, and have not yet been aggregated to deliver a superior buying experience at a mass scale. While technologies such as AR (Augmented Reality) and VR (Virtual Reality) have been present for the past few years, they have yet to take off on a mass scale. Unlike the western world, a very small portion of end consumers in India have VR devices hardware in their homes for instance. All of this has meant that these technologies are still predominantly used by developers in their offices. While this still delivers a great experience, it doesn't solve the problem for the consumer that he needs to physically visit each site separately.
Imagine if there was to be a physical centre easily accessible to the consumer, where he could walk-in and experience a replica of a site visit; where he could research about properties and arrive at a shortlisting/buying decision; where he could decide which properties are not to his liking and thereby decide to only make those site visits which are to his liking. This is what our recently launched 'Magicbricks Experience Centre' seeks to achieve. This experience centre leverages technologies like Virtual Reality, Augmented Reality, on-demand Video-call and large format touch screens, enabling a buyer to perform a wide range of tasks ranging from browsing property listings, to using various financial calculators, to property comparisons, virtually speaking to an advisor, immersive walk throughs, and touch screen based map searches. With the help of emerging technologies, this is one step forward to simplify the complex, tedious and decade old property buying process for end user. In terms of location, this will soon become available in popular malls making it easily accessible to consumers.
Technological innovations will continue to bring disruptions to this sector. Machine learning, big data/data sciences will personalise customer's experiences. It will also help in predicting the ever changing demands of the buyers accurately and feeding these to the developers and agents. It will be a win-win situation for all stakeholders if systemic problems like fake listings, separating high intent buyers from the less serious ones, content curation, and others, are satisfactorily resolved through emerging technologies.