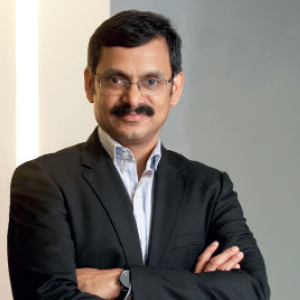 Back in 2000, when call center offshoring was beginning to flourish in India, Shanmugam Nagarajan (Co-Founder & CPO) and P V Kannan (Co-Founder & CEO) were looking for the right location to start [24]7.ai's India operations, and inspired by the suggestions of B V Naidu (ex-director of STPI), they set up a call center in Bangalore. Being one of the first three contact centres in India and the only BPM company that catered to customer acquisition & engagement during 2000s, the firm started customer support (via voice & email) in India with a team of 20 and quickly expanded locally and globally. Incorporating the experiences and knowledge of the past, they have transformed the office from a mere voice dominated space to a hub that's combining AI, ML, and Natural Language Understanding to create predictive personalized effortless experiences for 250+ world's largest brands. In an exclusive conversation with CEO Insights, Shanmugam has elucidated about their journey, CX services and unique models.
Delineate the transformation of [24]7.ai from a BPM to technology solutions company.
While running our first firm Business Evolution,I and Kannan witnessed no innovations happening in the customer interactions space and also the positive impact of technology on achieving our vision of making consumer engagement with companies easier. Hence we took the plunge early on, invested in AI, ML, Big Data and NLU,later started [24]7.ai Innovation Labs in 2008 and built our big data & predictive analysis platform from scratch to help customers in a smart, intuitive way across multiple channels.
Kindly elucidate the services you offer throughout the entire customer life cycle.
Through[24]7 Customer Acquisition Cloud, we help clients drive sales by reaching the right consumers at the right time with the right offer for the right price by using predictive modeling and high-frequency bidding to boost paid search performance and Big Data and ML
to deliver highly personalized content and creatives across multiple devices and channels. Also, our predictive chat maximizes online revenues by targeting and engaging the right consumers using intent-driven prediction.
Having procured 115+ granted patents and 200+ pending patents, we are pioneering in the usage of AI to process large amounts of customer data existing in silos, to determine customer intent by applying patented intent models
Our [24]7 Customer Engagement Cloud enables companies to predict customer intent and provide personalized, predictive and effortless customer service across devices, channels and time by combining the power of AI and NLU along with the incredible skills and talents of our people.
How are you using predictive models to improve customer engagement? What is the role of AL and MI in the customer acquisition and engagement space?
With the wealth of consumer information, enterprises should easily predict and identify the reason behind a particular customer reaching out to them and understand their language & channel preferences to help them in resolving the customer queries and get them notified when a particular customer logs-in on the website. Harbouring a team of 80+ data scientists, mathematicians and programmers who have developed predictive models (tuned by more than one billion annual interactions) and in-depth knowledge of more than 70 consumer journeys across multiple verticals, we are able to predict the intent of a customer's call in milliseconds and deliver hassle-free experience.
Interestingly, having procured 115+ granted patents and 200+ pending patents, we are pioneering in the usage of AI to process large amounts of customer data existing in silos, to determine customer intent by applying patented intent models. We also offer enterprises with [24]7 AIVA (across both voice and digital channels) to hand off, when needed, to a live agent thereby creating a virtuous cycle with those same agents and helping to refine AI models over time. One of AIVA's
standout features is its ability to understand natural language – not simply absorbing the words a customer is saying or typing, but getting to the heart of what those words actually mean. This solution's intent prediction is based on 1.6 billion customer interactions, which means it's highly accurate at figuring out what a customer needs, and delivering the right kind of resolution.

Moreover with increasing usage coupled with benefits like reduced repeat calls, reduced cost to service and increased Net Promoter Score,the demand for Digital Chat Agents (DCA's) is growing rapidly and stands as an exciting career opportunity for engineering graduates and other tech savvy millennials. On this note, we are targeting to hire 3000 DCA's this year across Hyderabad and Bengaluru delivery centers well ahead of schedule.

While delivering your services, how do you ensure to offer intent-driven and 'true'omnichannel experience at a scale?
Our platform allows customers to traverse multiple channels, be it web, mobile, chat, social or phone, without the context being lost, so customers never have to start over. It can help a customer resolve their issues in the channel they prefer and also helps them choose an optimal channel. Based on the context and the complexity, any interaction can be seamlessly transitioned from self-service options — a virtual agent or Natural Language IVR to assisted service options — digital chat or voice human agents. What differentiates our offerings is our deep domain expertise built over the past 17 years, predictive models based on terabytes of real customer interaction data and expertise in artificial intelligence and machine learning in the customer acquisition and engagement space.

Key Management:
Shanmugam Nagarajan, Co-Founder & CPO
Post his working at Churchill Insurance, TCS and Austin Energy and co-founding Business Evolution, Shanmugam shifted his prime focus towards recruiting and developing the top talent for [24]7.ai.

Offerings:
• Customer Acquisition Cloud
• Customer Engagement
Offices: San Jose (HQ), Alameda, Toronto, London, Sydney, Stockholm, Dallas, Guatemala City, Managua, Pereira, Hyderabad, Bangalore and Manila