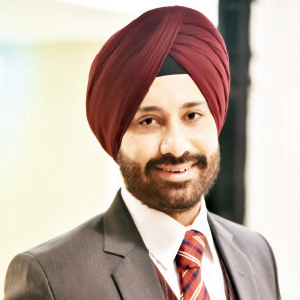 Our children are stepping into an era where they would be competing with AI-powered machines, and need new skills such as complex problem solving, critical thinking, creativity and people management to survive the automation storm. While school curriculum is not engaging & focuses merely on IQ based high scores, digital platforms are largely unproductive despite being engaging. SpieQ-a Social entrepreneurial initiative of Arsym Consulting,adeptly fills these voids with the world's pioneering STEAM(Science, Technology, Engineering, Art, Math) based DIY kits taught through immersive story telling methodology that broaden children's perspective and instill sensitivity for self-growth and community development and environmental sustainability.
This uniquely crafted kit is the outcome of Er. Manmeet Singh Nayyar (Founder & CEO,Arysm). Having chiseled his knowledge with the degrees of BE Gold medalist),MS(USC- Veterbi),MBA (SPJIMR) & Leadership Management from prestigious global institutions including Columbia Business School and MIT-Sloan, Manmeet has garnered over 18 years of professional experience in leading senior management roles with giant MNCs as well as compelling technology startups like GE, American Express, TrustSphere, vCustomer and Global eProcure. He is also a certified ITIL and Six Sigma consultant. Under his leadership, Arsym is successfully running diverse business lines across Business Consulting, Digital Transformation, Marketing Process Outsourcing and Social Capital Analytics and Edutainment with worldwide operations since 2011. Keen on building a mindset of egalitarian society (dedicating 50 percent of SpieQ's profits in providing free services & materials to under-privileged children) and fueling Indian economy by empowering SMBs through world-class Digital Transformation & Process Consulting, an
exclusive conversation with CEO Insights illustrates Arsym's offerings and aspirations.
We are working on an easy to access, web-based platform providing affordable edutainment for Non-English speaking states and countries
Kindly throw some light on the journey and challenges of Arsym.
Though Arsym reached great heights of success in its endeavor of building a growth platform for Indian Companies by adopting advanced processes & technologies, it was n't enough for me. Hence,I started RACE BHARAT, a global conclave uniting Corporate, NGOs, Educationalists and Researchers to help build a brighter India through Re-engineering, Analytics, CSR and Education. Soon,I realized that without empowering the kids, who spend hefty time in memorizing facts & figures in schools,achieving a whole some growth for the country is impossible. Consequently, I brought forth a more innovative, scientific yet fun-based learning approach that promotes development of all quotients of intelligence: Spiritual, Physical, Intellectual, and Emotional.
To materialize this innovative idea, we recruited cross functional intelligent team members across science, arts, design, education & management backgrounds and built synergies amongst them. Despite the major recent macroeconomic turbulences in India, we kept going forward, driven by our desire to bring the science education from lab to land and to doorsteps of both urban and rural India cost-effectively.
What differentiates your firm from your competitors and marks you out as the best possible option for your clients?
All our products are built with Design Thinking and Customer-Centric approach. Our integrated Online(platform engagement, cartoon series, books & more + Offline(STEAM & Holistic Development Kits )offerings provide unique learning proposition. Spieq.com is an online community empowered with Gamification, connecting students worldwide, sharing science ideas & projects, combating physical challenges, spiritual encounters & interest groups. Once users join the SpieQ
community, they can access interactive & immersive stories, tools, and experiment kits built around Robotics, Magnetism, Space, Nature and many other science themes.

As the world is in dire need of an AI-powered creative marketer, our Digital Transformation Consulting service helps companies leverage the power of Social Capital Analytics, Customer Engagement and Platform Businesses. With TrustSphere, we provide meaningful 'Business Social' actionable analytics to enhance sales, people management and mitigate Information Security Risk.We empower enterprises through human-centric& Green Design Consulting with focus on Environmental Sustainability.

What is the future roadmap set for your company? How are you updating Arsym to reach those goals?
We continually evaluate the education system & learning patterns, and identify gaps to re-build intriguing learning materials. We are working on an easy to access, web-based platform providing affordable edutainment for Non-English speaking states and countries. Guided by an eminent board (Deans of Institutions, Former Member of Indian Planning Commission & accomplished Industrialists), we pick the best brains amidst premiere schools. I'm personally networked and pursuing Concept Testing Research with experts at Columbia Business School and MIT Sloan School of Management while updating the needful skills to successfully drive such innovations.

Key Management:Er.Manmeet Singh Nayyar, Founder& CEO
An Engineering Gold Medalist and a Columbia Business School alumnus, this Indo-Canadian Social Entrepreneur is a Digital Transformation Expert spearheading SpieQ team,working on creating a global community of innovative next generation kids that shall decide what and how they want to learn through experiential learning, leveraging an integrated approach of Online Platform with STEAM DIY games. Manmeet featured in Top 10 Global Entrepreneurs for 2017 by Silicon Review (USA)and is awarded the Most Influential Global CEO in Education for 2018 by CV Magazine(UK )– Corporate Excellence Awards.

Offices: New Delhi (Headquarter), Dubai, Singapore, Melbourne, San Francisco and Toronto