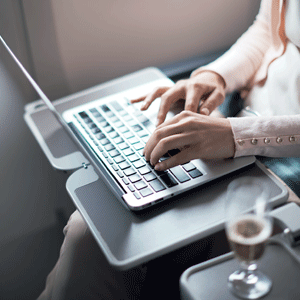 It's quite sensational the way technology has democratized stock market trading across the world, especially over the past decade. From having hardly a handful of online brokers, our country has widened its horizons to accommodate a flood of digital discount brokers. These low-cost, no-frills broking houses have seen a phenomenal growth in the last couple of years, catalyzed by the Aadhaar-enabled e-KYC process and high-speed data services at low cost encrusting a larger geography, in other words – Jio revolution. Indeed, choosing the right brokerage house that gives the bridle in your hands, and yet allows you to stay relaxed with right advices and minimum complexity becomes the decider.
Consistently providing its clients with the aforementioned proposition against an ever dynamic industry has been the game changer for 5paisa.com (BSE: 540776, NSE: 5PAISA)to emerge as one of India's fastest growing digital discount brokerage companies within a couple of years from its inception. Catering to the growing do-it-yourself(DIY) customer segment which prefers less intricacies and least intermediation costs for availing financial services, 5paisa.com offers a 100 percent digital platform, enabling an investor to complete his entire transaction online with complete transparency, starting right from opening an account. Putting it in a nutshell, you become an investor within mere clicks or few taps on your smartphone.
5paisa.com was a pioneer brand in Indian broking industry founded by legendary Indian billionaire Nirmal Jain, which revolutionized online trading in early 2000 by offering low cost trading and advanced technology platform. The company was demerged from IIFL in 2017 and was listed on the bourses. Prakarsh Gagdani, CEO of 5Paisa.com runs the organization helped by his deep rooted financial industry experience and keen interest in technology. A
thought leader, Prakarsh boasts of leading several innovations in broking space, fin-tech developments, online insurance, mutual fund business and much more. The top layer discount brokers already conquering 12 percent of the market share in India, it's an ace time to indulge in an exclusive interaction with Prakarsh.
5paisa.com is the first in its category to enable Aadhar& Digital signature, and make account opening process completely online and paperless
How has been the response from the customers while bringing a wide spectrum of services to something as simple as a mobile app, that too against a countless number of competitors?
We are the only listed fintech company in India. Moreover, 5paisa.com is the first in its category to enable Aadhar& Digital signature, and make account opening process completely online and paperless. In addition to this safer zone, we offer India's most affordable discount broker charges coupled with an attractive & friendly UI. The response in fact has been quite amazing.
Our app is the fastest to reach one million download feat in the financial markets application space, and it remains one of the most downloaded & used applications among discount brokers in India. The app is designed separately for Android, Windows and iOS platforms, which helps the native app to perform the best according to the users' mobile platform.
As the new market segments opened up by low-cost, high speed internet penetration are quite raw. How do you cater to the burgeoning need for knowledge sharing?
Technology has an instrumental role to play here as well. The Robo Advisory platform of 5paisa.com is unique as it's completely algorithm based, enabling customized advisory services on a real-time basis without any human intervention. This service is not only available for stocks, but also for mutual funds and insurance. 5paisa.com is the only markets-app in the world, which enables to research on 4000 Indian companies through its partnership with the respected American research house - William O' Neil.
What opportunities do you foresee in the current industry, and what are your strategies to leverage the best of this business opportunity?
Opportunities are limitless. The lion's share of Indian population is yet to connect with the stock market, invest through mutual funds, and take an insurance policy or loan. Considering that the digital tipping point has arrived across the length and breadth of India, we expect 5paisa.com to grow phenomenally. Besides being the most technologically advanced platform, 5paisa.com is the only broker in India to offer the free brokerage, and flat fee of Rs.10 even for transaction worth crores. This unique proposition in fact has seen massive adoption by customers.

What are your strategies to counter the dynamic financial scenario and decipher it into up-scaling 5paisa.com?
We are constantly evolving as an organization, adopting the best of technologies and practices. In fact, we are innovators in many practices of broking industry in India. We intend to provide high quality platform with utmost convenience, solid research, and highly informed advisory to investors across spectrum. While not compromising on quality, we offer the most affordable brokerage options, so that more people can benefit from the investment opportunities.

What is the future roadmap set for your company, and how are you updating yourself with the latest technologies /industry trends in order to make 5paisa.com reach its future goals?
Going by the latest trends & data, the young generation that lives a deep digital life constitutes the major ecosystem of investors and users of financial products and services. To travel ahead of the latest trends of financial products' delivery and enhance our offerings itself, we are continuously updating our digital platforms, incorporating futuristic technologies like artificial intelligence, machine learning and rob advisory to name a few. It's a bright future upfront!

Key Management:
Prakarsh Gagdani, CEO
Prakarsh's 14 years of strong cross-functional experience in managing Strategic Business, Unit Management, Advisory, P&L Management, Product Development and Business Development with an overall business perspective has been instrumental in 5paisa.com's success. He leads the team from the front.

Office:Mumbai