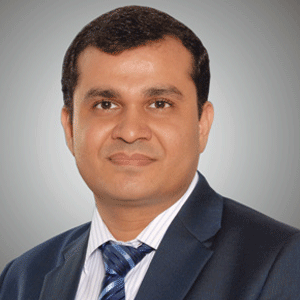 The Indian equity market is to witness a revolution in the next few years, with changing consumer dynamics, availability of alternative investment classes and the seamless integration of technology. Angel Broking is perfectly poised to leverage the growing momentum due to their unwavering focus on creating a 'digital equity' cult in the country. They have launched ANGEL BEE, a unique personalized mutual fund recommendation app that promises to usher in an era of goal-based investing amongst the millennials.
To further explore about the features of ANGEL BEE, CEO Insights garnered an exclusive interview with Vinay Agrawal (CEO) and Gagan Singla(CMO).
Q.What sets ANGEL BEE apart from the other digital financial advisory products in the market?
Angel Broking has been devoted to the retail consumer since its inception. We noticed a momentous change in the investing behaviour in India with people venturing into investments beyond real estate, FD's and gold. However, research indicates that less than two percent of the population invests in equities due to lack of advisory. Thus, with the aim to empower millennials to make the right investments to achieve their financial goals, we launched ANGEL BEE.
ANGEL BEE is unique in terms of its interface and the technology that governs the app. Unlike the traditional approach, wherein the possibility of bias could be extremely high, the recommended mutual fund investment strategies provided by the app are distinctive and counter-intuitive, ensuring best returns in the least risk plausibility. The inherent aim of the app is to ensure consumers invest and grow.Since the entire process is completely automated, it dismisses the fear of miss-selling. Also, the investment options recommended by ANGEL BEE are modelled after individual needs (by a research team that is not bound by any targets or commissions).
Q.As ANGEL BEE is targeted at the common retail customers, how do you assist the financially & digitally illiterate demography to use it easily?
ANGEL BEE is targeted to the
millennials who are actively invested in growing their wealth. They have distinct goals and timelines. The new age consumer is on the prowl for intelligent investment resolutions that best suit his financial objectives. With this foresight in mind, Angel Broking launched 'ANGEL BEE', presenting to the evolved and perceptive India,'The New Way to Get Rich'. The app exposes millennials to unparalleled financial advice, without any expenses incurred at their part.
Angel bee helps its customers achieve their goals faster by tracking all the investments made by customers on this platform and proactively notifying them
Furthermore, it will track & monitor the investments they have done outside the app as well. We've created multiple APIs and linkages with organizations to read the required information automatically which was earlier entered by the customer manually.
Q. Tell us some unique features about ANGEL BEE?
Continuing with the digital momentum, ANGEL BEE syncs right with our vision of achieving a digital equity cult amongst the millennials and pioneering a new disciplined yet effortless way of investing. The app provides the consumer best mutual fund recommendations along with services like tax saving, goal setting, portfolio management, and also aids in expense tracking, as well. Post the submission of KYC details and a quick verification process, individuals can immediately start investing through ANGEL BEE. The recommended mutual funds are dictated by Angel Broking's hyper intelligent investment advisory,'ARQ'. The instant and ubiquitous nature of the app allows the consumer to take decisions in real time and invest smartly. Since all the necessary information and the relevant advice is automated, the entire process is paperless. Unlike traditional systems, the personalized solutions disseminated by ANGEL BEE can be availed anytime and anywhere. Additionally, all information shared with the ANGEL BEE is protected by an extensive cyber-security system in place.
Unlike other apps that suggest where to invest, ANGEL BEE, with its unique re-balance feature, helps its customers achieve their goals faster by tracking all the investments made by customers on this platform and proactively notifying them when ever there is a
need to exit & reinvest. ANGEL BEE's goal setting feature doesn't just cover standard goals like home or car, but also facilitates goals of building wealth, running a second income, world tour and more.
Q. How do you mitigate risks associated with mutual funds and digital transactions?
The government's thrust to promote a cashless economy using the JAM trinity (JandhanYojna, Aadhar and Mobile),has been of paramount influence in changing the mind-set of the consumer. While there may have been previously accounted misapprehensions about investing in the equity market, consumers are soon changing their preferences.
The financial services industry is adding multiple layers of security through the adoption of IT systems, security services and others. At Angel Broking, our security processes are top-notch to the extent that we can figure out if the consumer is logging from his usual place or a different place (including geography), so that an instant alert can be created. One of our primary features is FDS (fraud Detection System) which essentially creates a series of automated instant alerts that can prevent the consumer from being subjected to any mishaps caused due to login, transactions, multiple failed passwords and others. Basis this, the team immediately takes the necessary action wherein the customer is called and alerted regarding the infrequencies.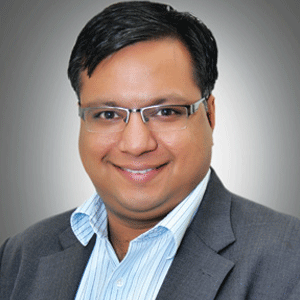 Gagan Singla, CMO
Q. How are you aligning your future vision with the expected digital revolution?
The needle has been shifting from FinTech to TechFin wherein one can witness the increasing adoption of financial services by technology firms, to reach out the new dynamic consumers. Angel Broking's DNA today comprises of a stronghold on technology, laid on whose fulcrum are all of our newer digital initiatives that not only serve the consumers better but also translate into solid business results. We have been front-leading the innovation space in broking since our inception. We are working actively on creating even more efficient engagement models that can be best leveraged by the consumers and introducing newer features in the app on a frequent basis.