AACP Infrastructure Systems: Amalgamating its Wisdom with Futuristic Technologies & Green Construction to Build a Better Future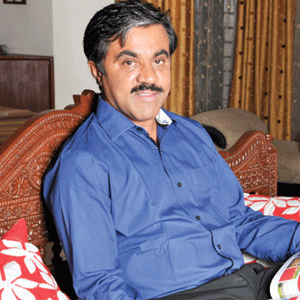 The scarcity of non-renewable resources is a time bomb with an alarming rise, making technologically advanced green construction a necessary step in the way we are going to live our lives. But imagine the amalgamation of not just green construction methodologies and futuristic construction techniques, but also deep-rooted know-how & experience. This embraces the story of AACP Infrastructure Systems - one of the leading infrastructure development firms in India, reinvigorating the traditional practices of General Contracting by blending the timeless tools like Data Analytics, Building Information Modeling (BIM), Lean Construction, and Green Construction.
Rewinding two decades, Srinivasa Reddy (Founder & Managing Director),AACP Infrastructure Systems recognized the importance of external development for infrastructure projects in our country. He established AACP in 1992 and seized the opportunity to meet the infrastructure developmental needs of private manufacturing firms, townships & residential enclaves. Having been an integral part of public & private infrastructure development projects for giants like Toyota, BOSCH, Brigade, Mantri, Shoba, Prestige and many more, AACP has become a household name for infrastructure development.
Today, Uma Maheshwar Reddy(Managing Principal),the Young Turk and second generation entrepreneur is lending his father a helping hand with over-the-top & exciting ideas, post an excellent academic career in the Columbia University. The old school know-how filled with fresh blood, AACP is swiftly moving towards greater heights & new destinations. CEO Insights indulges in an exclusive conversation with Uma.
The Industry has matured a lot in the past decade, to say nothing of the cut-throat competition. What sets AACP apart from the peer group?
We run a close-knit organization. In an industry where companies come up fast and go down faster, we have successfully completed 25 glorious
years. With uncompromised focus on quality & safety as well as constant emphasis on cost-cutting & efficiency, we provide world class services with limited resources. The key lies in never keeping a resource idle, be it machinery or man power, which allows us to maintain a lean organization. By meeting all statutory regulations and professional requirements, we provide our clients with a hassle & stress free service.

"With uncompromised focus on quality & safety as well as constant emphasis on cost-cutting & efficiency, we provide world class services with limited resources"

It's visible that data is there for the taking. How do you leverage data points and other modern methodologies to better the deliverables?
In truth, innumerable & easily-available data points aren't captured. We have set out to collect as much data as possible, pertaining to anything from workers' productivity levels to weather patterns, wastage levels and costs, and thus aim to forge paradigms to manage uncertainty & improve the execution in terms of time, quality & cost. In addition, we have adopted many principles of lean, including continuous improvement, just-in-time delivery and much more, which have enabled us to be efficient in our activities.

With an expansive service-coverage model and offerings, how do you ensure streamlined operations?
One of our key strengths lies in the ownership of equipment. We have several dozers, excavators, soil compactors, dumpers(10 wheelers), rock breakers, drilling equipment, and many more under our belt. We can call upon these assets whenever required to successfully execute the projects. This has helped us a lot in successfully executing huge infrastructure projects involving earthwork excavation, site reclamation, pipe culverts for diversion of nala's & waterways, and roadworks.

Constant innovation is a crucial aspect, especially considering the need for green development and sustainability. How do you contribute towards future?
Sustainable Development or Green Construction is slowly becoming the core of AACP. We are focusing all our attention towards providing services that leave our surroundings more environmentally enriched. Bangalore being ranked in the list of top 10 cities to run out of drinking water, we focus all our efforts to help propagate Rain Water Harvesting (RWH). Having executed a number of large scale RWH Ponds for MNCs like Toyota Kirloskar Motor, we are currently working on implementing RWH solutions (both design & execution) to industries &
households. We would soon like to venture into solar, wind & geothermal energy development as well.
The industry is opening up big time with enormous opportunities. What are your strategies to make AACP Infrastructure Systems leverage the best out of this?
The current Design-Bid-Build contracts model leads to lack of synergy & inefficiencies during the project execution. We envision replacing this model with turnkey based solutions. Banking on our wisdom, we will be able to design our schedules, apply our methodologies, and use innovative project delivery tools to optimize the results, save costs & time, increase the value, reduce waste, and maximize efficiency throughout different phases. By augmenting our team with talented design & environmental engineers and leveraging our strong execution skills, we hope to capitalize on this opportunity.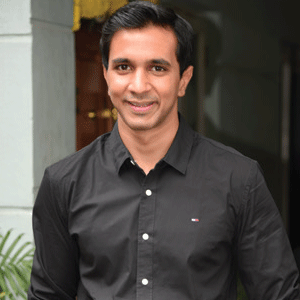 Uma Maheshwar Reddy, Managing Principal
En route to the future, how well are you travelling abreast of the latest technologies/industry trends in order to make AACP Infrastructure Systems reach its goals?
Our vision is to become the go-to-destination in India for innovative & sustainable infrastructure development. We constantly innovate our project management practices with BIM & Lean Methodology, while improving execution techniques through modular construction and new & efficient construction equipment,and updating ourselves with novel construction trends. We believe we are in a prime position to achieve our goals & vision.
Key Management:
Srinivasa Reddy, Founder& Managing Director
Srinivasa has impeccably grown the firm over the last 25 years, establishing multiple ventures in other industries along the way.
Uma Maheshwar Reddy, Director
A second generation entrepreneur, Uma did his Masters in Construction Engineering & Management from Columbia University. Filled with young blood, he is setting greater targets for AACP.
Office:
Bangalore
Offering:
Turnkey Project Development