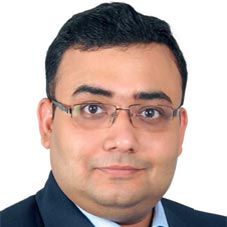 To be relevant for the next decade, directors of leadership development have to embrace transformations in every area of learning and executive education. If one wants the talent in their organisation to thrive, then they need to ensure that they are developed, feel connected, engaged, and recognised for what they contribute to the organisation. However, leaders in businesses face constant challenges. While some of these challenges are typically easier to identify and respond to, others, such as recognising and developing emerging leaders within the company, can prove more difficult. C-level executives today need to be deliberate about their people strategies, as well as prioritise the leadership development skills of next-generation leaders in order to retain their talent and maintain a competitive advantage.
Additionally, the role of leadership in business is more than just strategizing a winning business model to drive the bottom line. It also includes developing employees to ensure that the future set of managers are well-balanced, inclusive and set new trends for leadership. While understanding that every adaptive learning need emerges out of a unique organisational context, Aariv seeks to diagnose and appreciate the business and cultural vectors before they generate solutions. The company is a group of experienced learning and organisation development professionals with expertise in designing and delivering talent solutions across the AsiaPacific region. Aariv has expertise in enabling solutions for behaviour change, leadership development and organisation effectiveness. Further, in an exclusive conversation with CEO Insights, Ravi Chatterjee, the founder of the company explains how they deliver bespoke solutions which focus on not only to ensure learner satisfaction, but also to generate significant business impact.
To thrive in a dynamic, uncertain, and fast-changing world, organizations need agile, digitally savvy, and effective leaders at all
levels. How does Aariv work in this space?
In this hierarchical society, people believe that positional power is leadership. But we think leadership is about knowing self, and leading self into interpersonal space where you start a team not only as a CEO but to make a change. There are three key elements to leadership - leading self, leading others, and leading change. Leading change means leading change within self, in others, sometimes initiating it in organizations and being agile in what we change. We want to change the mindset of hierarchical society to create sustainable leadership development in an organization. This change can only happen when people will change the way they think behave, and believe. Believe, because belief leads to thoughts, thoughts lead to action, action leads to result, the result again goes back and cycle goes on. Until and unless we change our mindset, we can't change the culture of leadership in the organization. Hence, we are encouraging our clients to move away from a typical event-based approach of leadership development to a more sustained, intense and journey based blended approach.
With Aariv, you can not only leverage bespoke design, but also have access to our expertise in a variety of industry bench-marked assessments
Aariv understands that every adaptive learning need emerges out of a unique organizational context of people, processes and results. The firm offers multilayered design process, focused needs assessment and boutique development of each learning solution, both in terms of deployment strategy and content. We believe in creating a sustainable learning culture based on a robust process of ongoing partnership.
Enlighten us on various programmes offered by Aariv with key emphasis on flagship offering.
The word 'aariv' means high quest for wisdom and our services revolve around this. With Aariv, you can not only leverage bespoke design, but also have access to our expertise in a variety of industry bench-marked assessments. A strategically deployed assessment system backed with other development levers can augment the process of building self-awareness which is fundamental to any developmental exercise. We also have programs on emotional intelligence and personal branding. We traverse beyond the
elements of superficial image building to enable leaders embark upon a path of deep seated personal change and emotional agility. We talk openly without judging to find the best possible solution with mutual good in mind and greater good of the organization. Our development programs have a blend of classroom presence, individual coaching and lots of action learning based elements at the work place. We believe that 70 percent of learning is done at workplace while practicing it, 20 percent happens by talking to expert, and 10 percent through formal instructional classroom.

Please narrate one of your successful implementation stories that has left more than happy clients as your longterm customers?
We have done lots of transformational journeys. One such was with a law and financial advisory firm who were hiring young professionals but because of this pandemic situation they were not treated very well. We created different engagement for them which involve emotional intelligence so that they can work on sensitive cases professionally without affecting themselves. In another instance, we started organisational and personal brand alignment exercises which would boost individual confidence and help assimilate into the organisational culture. We want to teach and help them to become kinder and physiologically safe spaces where people can work without being judged and can learn as from their failures and successes.

Ravi Chatterjee, Founder
Ravi is an experienced learning an organisational effectiveness professional with exposure to delivering talent solutions across the Asia-Pacific region. He has over 20 years of experience in leadership development, talent development, behavioural learning, and organisation effectiveness. Ravi is competent at formulation and design of content for learning solutions, which involves thorough understanding of the focus of the programme, research & development of learning content, and designing interactive journeys as well as check of effectiveness of solutions delivered.

Offering:
• leadership development
• change management
• psychometric assessments
• career pathing
• hi-potential management
• performance management
• management development solution
• employee engagement
• cultural assimilation