Abhinav Todi: A Pioneering Leader With A Vision To Be A Large Part Of The Change For The Environment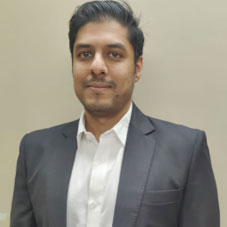 Since plastic is an affordable, versatile, and durable material, the world has depended on it for a long time. However, plastic takes centuries to degrade, it is frequently dumped on land or in the river, before ending up in oceans, which threaten marine life. For this reason, our attitudes and behaviors towards plastic must change to ensure a safe and healthy future for our planet.
Pyrotask Energy is a pioneer in the field of waste to energy and is involved in converting various types of plastic waste into industrial fuel and chemicals. With a mission to create a sustainable planet, Pyrotask has prevented 4000 tons of plastic from being landfilled, since its inception in 2018. The company was a brainchild of Abhinav Todi, an alumnus of the University of Illinois with a bachelors degree in Electrical Engineering. Abhinav has always been fascinated by science and believes that everyone should know and use the method of scientific inquiry in answering questions in life.
In an exclusive interview with CEO Insights magazine, Abhinav gives a detailed insight into his Professional journey and tells us about his roles and future roadmap for Pyrotask Energy.
Give a brief note about your professional journey and what drives you today and what inspired you to establish Pyrotask Energy.
After completing my Bachelor's in Electrical Engineering from the University of Illinois at Urbana Champaign in 2014, I started working in Indian companies related to IT and web development. However, I wanted to do something that would make a larger impact in India. Recognizing the looming threat of climate change, I realized that humanity and the ecosystem were past the tipping point and something needed to be done immediately.
It was with this goal in mind that I began researching various technologies related to environmental preservation, including clean energy and waste processing systems. After discovering viable technologies with a definite future, I came across the concept of chemical waste management of plastic. The company Pyrotask Energy was set up in 2017 and a plant was set up in late 2018. We have been focusing on recycling plastic waste by converting it into hydrocarbon oil. This oil can be used as fuel in industrial heating applications, and the future lies in producing virgin plastics from it.
Pyrotask Energy believes that the future of our planet is dependent on the reutilization of the waste it produces leading to a circular economy
How would you describe the learning experience at the University of Illinois? What are the most important lessons you acquired from the institution?
My time in college was amazing. I learned how to balance college work with free time as one had to be conscientious to complete projects and assignments while enjoying the freedom gained. There were so many extracurricular activities to indulge in that it was over whelming to figure out how to utilize time.
One of the main aspects distinguishing education in the US is the concept of self-learning. There was no private tutoring after classes and learning concepts depends on the students. Education was not a right but a privilege and I realized that I needed to make the most of the opportunity given. Another big learning was the ability to talk to complete strangers. Interacting with students from differing backgrounds, countries, and cultures, was an eye opening experience.
What makes Pyrotask Energy different from its competitors in the market?
Pyrotask Energy was established with a mission to create a 100% circular economy for plastics. Pyrotask Energy envisions establishing a new supply chain between plastic waste generation
and petrochemical off take to manufacture virgin plastics and this is where the difference lies. To achieve this, we have formed a partnership with a leading engineering and technology firm in India.

What were the major challenges you have experienced in your professional journey and how do you overcome them?
One of the biggest challenges we have faced was the volatility of oil prices due to Covid-19. Our oil price had to be comparable to fuel oils in India because the application is the same. This was a major setback as oil prices had crashed during the pandemic. Despite that, we have recovered and are still growing. Another challenge is the competition in the formal and informal markets of procuring raw materials and selling finished goods. The cost of production of oil can be reduced by taking some shortcuts but we have not indulged in such practices. This has led to fewer customers for oil purchases however, with increasing awareness regarding the environmental and safety aspect of production, demand for our oil is increasing.

Where are you headed in the next five years and what are the impacts you strive to create through your future goals?
We foresee an increased interest from the government, large MNCs, and petrochemical companies. Within the next 5 years, we will be at the forefront of the chemical recycling of plastics and increase the number of types of plastics and polymers that can be recycled. Plastics are not going anywhere anytime soon. Our focus as a society should be on achieving zero land filling and dumping of plastics in water bodies, and Pyrotask Energy is established to achieve that.

Abhinav Todi, Founder and Partner, Pyrotask Energy
Born and brought up in Mumbai, Abhinav Todi went to the University of Illinois to pursue Bachelor's in Electrical Engineering. Always fascinated by science and his passion for environmental sustainability, Abhinav established Pyrotask Energy with the aim to convert waste plastic into industrial fuel. At Pyrotask Energy, Abhinav aims to utilize the oil produced to manufacture virgin plastics.