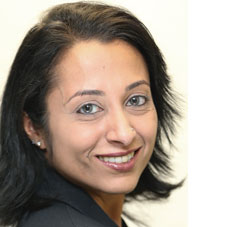 Adynamic entrepreneur, Coach Consultant, Research Storyteller, Brand Strategist, and Change-maker, Anika Luthra, Founder & CEO, Creative Notion brings creative thinking and passion to help brands discover their paths to success. Anika has been fascinated with the power of brands in supporting the evolution of products and services that build customer connections through the satisfaction of needs. When needs are met, happiness is created, and this pursuit of spreading happiness in the world has been the core of her professional journey which began in the Branding/Advertising space. For over 15 years in her career, she has worked with local and international brands in B2B and B2C industries all over the world to help transform them through strategic thinking and commitment to building and sustaining long-term, collaborative relationships.
Today's highly evolving market needs (the WHATs) with a higher informed audience require a deep understanding of the perceptions and motivations (the WHYs) that drive purchase decisions, and more importantly, nurture strong customer relationships (the HOWs), on authenticity and transparency, believes Anika. Using a people first approach with a commitment to conscious marketing, she established Creative Notion to help transform innovative concepts and ideas into effective marketing solutions to create meaningful connections that are grounded through robust research. Let's hear it from her.
Define Creative Notion's presence as a market research organization
Creative Notion has served startups, enterprises, and branding & research agencies across North America, Europe, and Asia, that are committed to creating value for society. We love a strategic challenge, that allows us to colour outside the box and uncover critical insights, to drive human centered design solutions through efficient and effective research. Research scopes at Creative Notion have served various tech industries like FinTech, HR Tech, SaaS, Med Tech, VR Tech, Wearable Tech, and P2P platforms, including large enterprises sector Workforce
provider, Media captioning, HR management, to explore the unknowns for growth and expansion working around new markets, evolving customer needs, and improved user experience.
How would you describe the learning experience at the University of Illinois?
While I have been an international student three times so far, the University of Illinois holds a special place in my personal and professional life. On the personal front, it instilled values of compassion, resilience, and fairness, through a challenging curriculum that was supported by a world class faculty and learning environment that encouraged evolutionary growth. On the professional front, this world class institution gifted me with the values of curiosity, the pursuit of excellence, and life long learning, instilling me with the formative mindset to become a catalyst and facilitator of change.
Taking on challenges is my motivation driver, which empowers my transformation to be the adaptable and agile leader that I consistently strive to be
What were the major challenges you have experienced in your growth journey? How do you find previous experiences serving value in your current role?
My guiding combination quote from Seth Godin and Joan Didion drives my growth journey-
"You are not your resume, you are your work. We are the stories we tell ourselves".
Some of the biggest questions that kept me awake at night in the early days of starting the company were, Who do I want to be? Who do I serve? How do I show up? Coming from the Branding background, I expected it to be easy. But I struggled to satisfy my inner critic with being obsessed on making it perfect. An insight from a leadership program made me realise that a shift from obsession (aka 'about me/I') to passion (my love for 'the work') was required. I shifted the lens from 'I' to the 'company/the work' was required. This helped with gaining clarity of vision to serve clients through the values of authenticity, transparency and resilience. Making positive change happen through conscious marketing is our mission, which helped define the ideal customer as one who seeks colouring outside the box and challenging norms to deeply understand their audience.
Another tough challenge I faced was coping with the uncertainties and risks of managing and growing a business. It was scary and uncomfortable I needed to make a mindset shift from resisting the fears to embracing them, with the realization that growth requires facing the pain of learning something new. As I began practicing getting comfortable with being uncomfortable, stepping out of my comfort zone became more familiar, and this also contributed to creative and agile thinking in the robust research work that was produced. This evolved my perspective on challenges as opportunities for learning and growth, and reframing them as a source of motivation.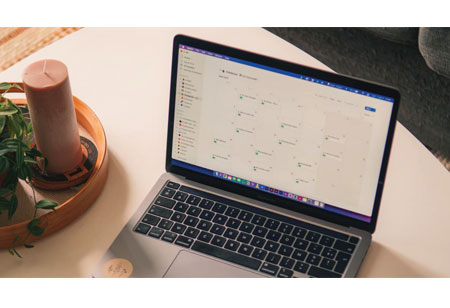 Describe your leadership approach.
As a leader, I believe in collective wisdom. At Creative Notion, every team member and collaborator is a senior expert in their area of specialization and is respected for their knowledge and wisdom, which is collectively shared for growth and development. I also put a lot of focus on passion alignment- both technical strengths and personal interests are considered when planning for projects to ensure diligent and dedicated commitment. Most importantly, I believe emphasis must be placed on constant learning to diversify and broaden skill sets for personal growth as well as the growth of our clients.
As the CEO, what are the factors you take into consideration while developing corporate growth strategies?
While developing our growth strategies, I always assess whether it serves our three main aspects Purpose, Passion, and Practicality. I ensure it serves our Purpose of serving our 'why' to spread more happiness in the world, through meaningful connections. I check whether or not it serves our Passion and love of robust research for conscious marketing, and then evaluate the Practicality of the plan against the required resources to make it happen.
Anika Luthra, Founder & CEO, Creative Notion
An alumnus of the University of Illinois with a degree in B.Sc. in Business Administration, and a major in Marketing, Anika is a market research specialist, brand strategist, and coach consultant with more than 15 years of experience working with various clients across the United States, the Middle East, Europe, and Asia.