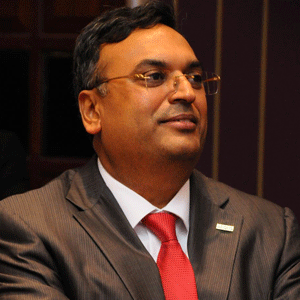 Aravind Melligeri, Chairman & CEO
India is poised to become one of the leading aerospace hubs across the globe due to the proliferating market and cost advantage. Revolutionizing the aerospace and allied industries since its formation in 2006 is Aequs, a global precision manufacturing company breathing the tagline – 'ecosystems of efficiency' that echoes promise to the customers. With its prime focus on operational excellence through lean manufacturing, 5S and Flexible Manufacturing System (FMS), the aerospace vertical of the group is currently progressing towards automation while experiencing a stable growth in manpower.
Abraham Joseph, Vice President – HR (Global People Function), Aequs, is a true, multi-faceted HR leader with deep domain insights on the industry trends besides skills as a strategic advisor, certified executive coach, and talent architect, and business negotiator.
In an exclusive interaction with CEO Insights, Abraham has shared insights related to Aequs' workforce, its culture, recruitment& retention strategies and much more. Below are the excerpts!
With a brand name resonating partnership between equals, what are the prime facets about Aequs that play a crucial role in attracting the right professionals?
At Aequs, we value performance, encourage innovation & creativity, and reward excellence among all employees, thus presenting them with an enriching experience. While employees sincerely practise Aequs' three core values –Transparency, Trust& Respect, they are provided with a culture devised by a strong leadership team. The champions for open door policy, these leaders work closely with teams, build connections with them, involve them in decision making, empower them to take initiatives and also provide them a structured rewards & recognition platform. In turn, the team members follow the footsteps of their leaders as well as second line leaders to nurture a collaborative culture and also maintain synergy to bolster a positive work culture.
'Great vision without great people is irrelevant'. Being said so; what are the various recruitment strategies that you follow at Aequs to bring in the best workforce?
Home to over 3500 employees globally (India, France &US), Aequs strives to become an employee-equity firm by leveraging the 'war with talent' approach and various people strategies aligned with its overarching business strategy. One important dimension of our talent acquisition map is assessment of
'culture fit' wherein we invest ample time in assessing and evaluating the candidates' adaptability to our culture, their technical and functional capabilities and also the intricacies of their job roles. Holding a fresher-experienced employee ratio of 25:75, we ensure that the experienced hires are completely aware of their current roles and future responsibilities while regularly developing the skills and competencies of freshers.

As talent retention is instrumental for any organization to stay ahead of today's competition, how is this aspect imparted at Aequs?
Retaining employees at Aequs is based on the concept of strategic workforce differentiation wherein they are given stretched-assignments and evaluated periodically based on their performances while the managers provide candid feedback to them. Further, they are bestowed with developmental opportunities in terms of career growth which are directly proportional to their performance and myriad learning opportunities via different processes. For instance, our 'Talent Review' process helps in identifying high potential employees, assigning them a structured learning process and assessing them based on their proficiencies. Post this, they are nominated for a talent development process that ascertains bridging their learning gaps via learning initiatives. On the other hand, our 'Young Leaders @ Aequs' program is focused on moulding the behavioural competencies of managers and exposing them to diverse learning tools while we also nominate our employees to attend Management Development Programmes at ISBs & IIMs.

For employees to stay tuned with the latest technological advancements & trends, we encourage peer learning via knowledge sharing sessions, training classes (even externally) and self-awareness. We expect them to 'Own their own development'.

Kindly shed some light on the diverse advantages that employees at Aequs are bestowed with.
Along with the basic benefits like PF, gratuity, medical coverage and free health awareness camps, we appropriately reward the employees who refer suitable candidates and offer star allowance for those who take up and perform additional responsibilities. We also have Aequs Excellence Awards(AEA) to motivate employees who demonstrate unwavering commitment, dedication & performance, in addition to promotions, opportunities to work on cross-functional projects and international assignments.

Besides adhering to a zero tolerance policy towards workplace harassment entailing anti-sexual harassment policy for female employees, we also conduct round table discussions once a quarter to address their concerns.

How do you imbue a perfect work-life balance within your workforce?
To foster better work-life integration among the employees, the managers at Aequs involve in
creating and maintaining a supportive & healthy work environment and also train them to meticulously work around their schedules so that they do not over-stretch beyond a point. Our pre-set leave policy allows the employees to spend quality time with their family and friends. We also encourage employees to bring their family to visit our facilities on Sundays or other public holidays with prior permission and approvals. We organize sports tournaments and theme-based activities at the SEZ and also celebrate birthdays of employees.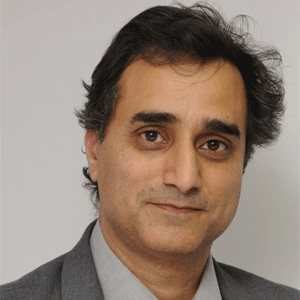 Rajeev Kaul, Managing Director, Aerospace & Group CFO
Key Management:
Aravind Melligeri, Chairman & CEO
Aravind Melligeri brings relentless focus on creating value to every Aequs endeavour. He believes that success in manufacturing is powered by two things: continuous innovation and unbridled collaboration. It is precisely these ideas that have allowed his vision - a global ecosystem driving scale and efficiency through organic growth, acquisitions, and partnerships - to become a reality.
Rajeev Kaul, Managing Director, Aerospace & Group CFO
Rajeev Kaul is responsible for the overall performance of the Aerospace vertical, driving business growth and expansion globally. He has been with Aequs since its inception and was instrumental in setting up the country's first aerospace manufacturing ecosystem. Rajeev has played a significant role in advancing Aequs' presence in India while setting up various subsidiaries and establishing Joint Ventures.
Offices:
India: Belagavi(HQ), Bangalore; US: Houston, Paris (Texas); France: Cholet, Aubigny, Besancon
Divisions: Aerospace, Consumer& INFRA
'Aequals' Speak:
"It's been over a decade that am working with Aequs and I have witnessed how this organisation empowers you to achieve organisational and personal goals simultaneously. We embrace Aequs' Core Values and they transform us into accountable, committed & self-driven professionals."
-Mohua Seal, Aequs India
"Working for Aequs has been enjoyable, the ethics code makes it nice to work for a company that cares for us as individuals as well as employees.
-Carl Allmon, Aequs Aerospace, US