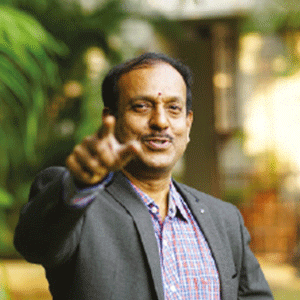 The constant pressure of dealing with work stress, maintaining family's happiness, relationships and more, while fulfilling our own miscellaneous expectations & demands in today's world have definitely escalated distress, anxiety, self deprecation and other muddling issues in our lives. Knowing well that life can be stressful, we at times seek a professional to look for some sort of advice or moral support while guiding us through the ups and downs; someone who can inspire us to maximize our personal & professional potential through thought provoking and resourceful sessions. This is where NLP Training and Coaching comes in that concentrates on creating hope, meaning, belief systems, aspirations and the future of an individual. Offering exactly the same is Life Super Academy, a Bangalore-based NLP Coaching & Training academy that excels to help people find ways and means to discover their true potential towards creating a compelling future with infinite possibilities.
Life Super Academy is the brainchild of A. G. Venugopal (Founder & Director), a Certified NLP Trainer, NLP Coach, Master Practitioner, and Holistic Life Coach. Venugopal has articulated his professional journey, his stint at Life Super Academy, as well as his other experiences in an exclusive interaction with CEO Insights. Below are the snippets!
Kindly walk us through your experiences in the process of becoming an eminent NLP trainer in the industry.
Having vast experience of 32 years in the corporate world, I have worked in Life Insurance Industry, both in public sector and in MNCs at senior leadership level. However, NLP has been my passion, for which I was preparing myself. It was my desire to build an NLP based educational academy. I started my NLP journey in 2004 and established Life Super Academy in 2013 after lot of research and experimentation on self and others. In my whole career, I have worked with more than 50,000 people. This helped me to understand human psychology. Also, being a leader, I always performed as an enabler for people around me. I was able to establish the magical blend of task orientation and people orientation, aimed at creating incredible results. That's how I realized that I have the potential to discover people's potential and NLP can be a very powerful channel to channelize their energy in the positive direction.
What strategies do you deploy to
ensure maximum client satisfaction & quality delivery of your services?
As human beings, we exist at five levels: physical, mental, intellectual, emotional and spiritual dimensions of human personality. Hence, I developed a holistic approach that deals with all aspects of a person's life. My coaching & training sessions are on workshop model, which engages people to think differently and learn experientially, and the focus is on transforming the lives of people by bringing personal excellence while changing their way of thinking, experiencing and feeling. Body and Mind are parts of the same system, and hence Physiology affects Psychology and the reverse is also true. The Training Programs and Coaching sessions are designed to enable and empower participants to create legendary possibilities for experiencing Holistic Abundance.
While designing modules for corporates, I do a series of brainstorming sessions along with them to understand the exact need
Throw some light on the challenges that you have faced, and what was you approach towards it.
Nearly 95 percent of people don't know about NLP. The mission of my academy is to spread the knowledge, skill, awareness, and art of NLP as far & wide as possible to help, enable and empower people to lead a very powerful, fulfilling, and meaningful life.
I am also a Certified Accelerated Learning Skills Coach, Hand-writing Analyst (Graphologist and Grapho-Therapist), DiSC Certified Trainer, the Law of Attraction (Abraham's) Workshop Leader and Heal Your Life Workshop Leader (Louis Hay). Blending the law of attraction with NLP, I help my clients to discover how to attract prosperity in their life. Apart from the training workshop, I also offer one-on-one coaching to my clients according to their demand. My clients are very happy and have been able to experience significant break throughs in their life.
From individual coaching to group coaching or accelerated learning initiatives for children to career orientation for youth, all of my offerings are customized & designed in tune with the knowledge and experience level of the trainees, and is highly engaging. While designing modules for corporates, I do a series of brainstorming sessions along with them to understand the exact need. This helps me craft modules that will yield result.
The human experience is complex & subjective, and it needs more than just a generalized solution. While working with clients and conducting more than 400 open workshops and
65 corporate programs in the last six years, my approach to NLP
training has been to create a unique experience for people, show them what works and make them choose what works for them. This is what distinguishes and is unique in my approach.

When I established my academy in 2013, it was a challenge to make people and organizations understand the value that I create through Training and Coaching. It took some time for me to position myself as a specialized trainer and coach in NLP. I was passionate about making a positive difference in the lives of people. It has been a fulfilling journey for the last six years and more than 4500 participants have had powerful shifts and breakthroughs happening in different areas of their life. The participants have come from all walks of Life, from CEOs to Housewives, Engineers, Doctors, Psychologists, Students and Senior Citizens. The youngest participant had been seven years, while the eldest participant was 87 years. People have been able to resolve their physical & emotional issues by making shifts in their way of thinking, being, and doing. Few participants who had come up to the level of ending their life are now living an exceptional life. Organizations have been able to see tremendous transformation happening in the performance of the participants as a consequence of attending the training and coaching sessions.

What is your future plan for Life Super Academy?

Taglined as 'Inspiring Minds and Impacting Lives', Life Super Academy aims to inspire and impact the lives of people by expanding to other cities in India as well as overseas. I have also realized that it cannot continue with few of us handling the portfolio. Hence, I am planning to build the second line of leadership without compromising on the quality of the training/coaching in terms of value creation for clients.

I am very aspirational about making a positive difference in the lives of people, and my ambition is to cover at least one lakh lives. Hence, we have started a live TV series called Arivu Jaya (Awareness victory) in Kannada based on the topic how awareness helps people to grow beyond their limitations. I have already authored a book, and the second book titled, 'Celebrate Life, Because, Life is beautiful' is ready for publication.

The DVDs of Audio and Video are now ready for release on varied topics, and a YouTube channel has also been started for social media presence.

Key Management:

A.G. Venugopal, Founder & Director

Venugopal is a well versed NLP Trainer with almost 15 years of experience in the NLP segment, and over 32 years of rich experience in corporate world both in Public Sector and MNCs at a very Senior Leadership Level.