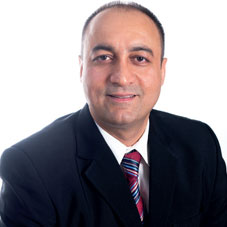 The significance of the healthcare and pharmaceutical industry is hardly unfamiliar to the world, especially after the covid-19 pandemic. Responsible for saving millions of lives almost every day, the segment however has also some gaps pertaining to the availability of OTC products for the immediate, and when the patient requires it. It usually takes not less than 12- 24 months to get the products shelf ready. Fascinated by these challenges and being eager to offer end-to-end services to the customers, Aman Madan channeled his entrepreneurial abilities to lay the foundation of Neo Health in 2010. When the world succumbed to the wrath of the COVID-19 Aman leveraged his decades-long experience across the pharmaceutical industry to make the best out of existing opportunities and streamline his business process to get an edge over the competitors. Under Aman's guidance and strategic leadership, Neo Health has not only been able to dominate the Australian OTC drugs market, but is also exponentially growing to become one of the leading forces in the global pharmaceutical domain.
An excerpt of Aman's interview with CEO Insights is given below.
Having worked in the field for over 25 years from the bottom to the managerial level, how does your vast industry experience help you to craft business modules for Neo Health today?
I strictly adhere to a couple of basic grassroots fundamentals and my first rule is time management. Time is too precious to be bought with money and I prefer not to waste it. In this busy and competitive environment, my notion is to deliver
the results within the expected time frame. Secondly, I have always remained sincere and focused on my business.Third and most importantly, I am collaborative and tend to do business deals that are a win-win for all of my stakeholders. And lastly, as a person who sees ahead and foresaw the market trends before hand, I have always been thoughtful about innovation which can add value to the business. Through all of my business dealings, I have remained abided, focused and agile with all these fundamentals throughout my professional journey.
Anything and everything that practically falls un-der the requirement for a day-to-day self-medica-ting need is developed, manufactured, and deliv-ered by us.
It's of paramount importance to have a 'customer-focused' approach when you deliver OTC products. How is this concept working for the company as well as the customers?
As we are focused on over the counter products (OTC) which form part of the self medicating industry in which the consumer chooses to self medicate themselves without the need of visiting a doctor or getting a script, we need to be extra careful by implementing innovation in product designing, packaging, labeling and delivery. Secondly, to strengthen our customer focused approach, all our inquiries are typically responded to within a single business day. Following these rules strictly, we can ensure a seamless experience for our customers.
Brief us about your flagship offerings. What innovations are you planning in the coming years?
Our product portfolio covers around 200 versatile products that we deliver across the market regularly. We are also working on continuous development in each field by promoting convenient, easy, and single dose packaging, which is easier to carry rather than a big bottle. Here, the innovation lies in
packaging and putting things together to make them suitable for the consumers who are regularly traveling. We are focusing on novel technologies and investing hugely in different projects to develop numerous OTC products such as throat sprays, nasal sprays, ointments & creams, medicated shampoos, ear care, as well as medicines for pain, allergies, infection, cough and cold, and so on. Anything and everything that practically falls under the requirement for a day-to-day self medicating need is developed, manufactured, and delivered by us.

Focusing exclusively on women's health, we have emerged as market leaders by designing specific products around iron deficiency, and it is one of our biggest projects that runs in the market. Our other portfolio is 'pain' under which we cater a variety of products ranging from diclofenac to naproxen along with various ointments and creams. Apart from these primary markets, we have a large presence in the vitamin, mineral and supplements (VMS)market, which is a very thriving area and has been booming over the years.

In your professional journey so far, which are the milestones that bestowed you with utmost satisfaction both as an individual and as an entrepreneur?
Coming to Australia in 1995 as a first level migrant with my wife and daughter, I have had a long and tough journey, but today, you can say it has been rewarding at the end of the day. To all companies I have worked for, I have given my 110 percent with full integrity and dedication. After implementing cultural change and introducing strategic sustainable growth models, I have tasted success over and over. All ups and downs I have experienced over the 25 years of my journey,are what I consider to be mile stones. Now, my wish is to give back to the community what I have learnt and experienced living in a foreign land.

Aman Madan, Managing Director, Neo Health (OTC) Pty Ltd
Aman is an experienced Managing Director with a demonstrated history of working in the pharmaceuticals industry.