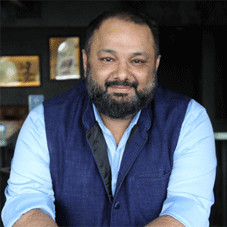 Thinktanc is a pioneering business organization that came into existence in 2010 and ever since its inception, the company has been able to carve a niche for itself in the Hospitality consultancy industry. Amit Roy and Anupam Sehgal, the brain behind the business operations of Thinktanc and their industry expertise and business acumen have been the primary catalyst behind the success of the company. Both of them have been able to complement each other's expertise and knowledge which has helped them in taking Thinktanc to greater heights.
In an exclusive interview with CEO INSIGHTS, Amit and Anupam talks more about their professional journey and how they are able to create a unique and successful business model for Thinktanc.
Kindly throw some light on your educational and professional background?
Amit Roy-
I belong to a family that holds rich experience in businesses of hospitality equipment and this motivated my to pursue my Masters in Business & Hospitality from Australia. My technical know-how on the business and later, my education in hospitality, love for food & travel paved the way towards the establishment of Thinktanc.
Anupam Sehgal-
I come from a family where-in my Dad was an Engineer & Mom an educationist. I started off educating myself as an architect and from that, I jumped to do my Hotel Management program from IHM, Goa. My education and interest in creativity, Numbers, F & B, and Management pushed me towards Thinktanc.
Tell us about the inception story of Thinktanc? Also, what were the challenges faced by your firm in the early days of its inception? And what did you do to mitigate those hurdles to evolve as a recognized name within the industry?
Amit Roy-
Thinktanc was a merger of forces to bring about technical know-how, science, numbers,
feasibilities & thus success ratio in the Food & Beverages industry.
Anupam Sehgal-
During the early days of Thinktanc, there were literally no turnkey f & b consultants in the market. The challenge was not only in the intangibles of our services but also the fact that we wanted to follow a systematic science-proof methodology for the business made things harder for us in the beginning.
Tell us about your personal achievements at Thinktanc Hospitality and the business transformation you led via those achievements?
Amit Roy-
While Anupam did his Six Sigma Training, I have been part of INCA as a committee member. Anupam is very process-oriented because of his corporate experience & Six Sigma Training and he is also an extremely creative person that gives importance to numbers. I on the other hand being part of INCA have a voice in the Industry for policies, challenges & solutions. My technical knowledge through my family business also plays a part in my growth.
We strategically study & research the market, the food, the cocktail trends, the material, the equipment, the designs, the furniture, the concepts, the competition, the spending Powers & the demographics
What is your unique proposition that differentiates you from your competitors? Explain your USP and as the founders of Thinktanc what strategies are you devising to make a much stronger position in the Hospitality industry?
Anupam Sehgal -
Our USPs are clearly being a one-stop-shop for our clients, our feasibility approach, creativity & trendsetting capabilities, strategies & research-led consulting, technical know-how, and ROI-led operations, and success ratio index.
Anupam Sehgal & Amit Roy-
As leaders in our own trade, keeping up & beyond is of utmost importance. We strategically study & research the market, the food, the cocktail trends, the material, the equipment, the designs, the furniture, the concepts, the competition, the spending Powers & the demographics. 'Each one to their
own 'is a philosophy we inculcate in the very DNA of our Creations.
What are the strategies you leverage to ensure quality services as well as the safety of your clients/customers and employees?
Anupam Sehgal-
We have an extremely quality-driven template for each & every aspect of our services especially for our employees & customers. We believe that our employees are our internal customers & our customers are an integral part of our brand. Hygiene, safety & health are extremely important to us owing to this.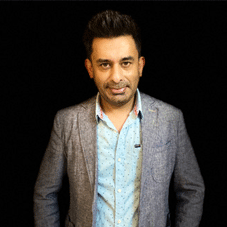 Anupam Sehgal, Founder
Mention a few major milestones achieved by Thinktanc? Also, how do you ensure to update yourself with the latest industry trends and technologies so that you could always steer your organization towards the zenith?
Anupam Sehgal -
We just opened our 200th Project in our 11th Year - which is an extremely good run keeping in mind the mammoth amount of work that goes towards successfully completing just one project. We believe in the consistency of unlearning continuously, quality of work, honest consulting, uncluttered yet a process-driven approach and just a lot of simplicity.
Amit Roy-
We travel on work & when we travel on leisure - we still work. The number of cultural influences is amazing and I believe that great ideas come from the simplest observations. As far as technology goes, we do go to a lot of Trade fairs, subscribe to a lot of leading newsletters and we use the Internet very effectively.
Amit Roy, Founder, Thinktanc
Combining his experience coming from a family of entrepreneurs with his academic and professional expertise, Amit has been able to play a crucial role in the success of Thinktanc.
Anupam Sehgal, Founder, Thinktanc
Anupam has been able to leverage his industry expertise and his passion towards the profession to take Thinktanc towards greater heights in the industry.