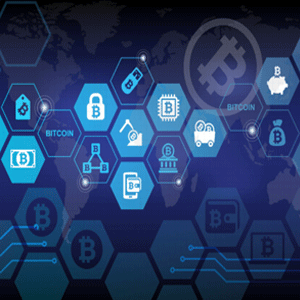 Counterbalancing the ever-evolving human resource crunches is the flexi staffing industry that prunes time and costs incurred to explore the genuine liquid talents and at times surpass the permanent employment methods. The survey data from ISF on India's IT flexi staffing industry, in fact, depicts its projected growth to reach $5.3 billion by 2021. Enlivening the flexi staffing space, Arrowbench emerged as the brainchild of Ramesh Poolakkil's (Founder & CEO) nine-year extensive research and also beheld the genesis of a unique product called 'Consultants Bench', which was then moulded by Ashok Somalraju (CTO)to convert dreams into reality. Taking pride in being the first company to build a verified partner echo system and promote independent contracting culture (a popular trend in western counties) in India, Arrowbench is relishing the unrivalled white space advantage by pioneering the world's first platform for discovery of liquid workforce on fulltime contracting – ConsultantsBench. Designed with the subtleties of AI and ML technologies, this product marshals verified and validated liquid talents to quench the immediate available contract resource needs of any industry.
When Ramesh was associated with Cognizant & Fujitsu(US),the burgeoning demand in India for validated & verified yet bespoke resources and his in-depth 19-year work experience enkindled him to fly back to India to reframe the existing Talent trends. Implanting the roots of Arrowhead merely in outsourcing during 2014, he understood that helping clients to discover right talents was mandate. Later, Arrowbench was formed in 2016 and was rejuvenated with the inclusion of Ashok Somalraju (CTO) in 2017, who holds an exemplary prowess in AI and ML. By accumulating deep insights on scalability, futuristic design, right technology and other facets, the firm earned extreme support & mentoring from Microsoft Accelerator & NASSCOM
and also financial support from many industry leaders including the Vice President of Cognizant. The following excerpts of an exclusive conversation of Ramesh and Ashok with CEO Insights delineate Arrowbench's strategies for enhancing productivity and efficiency of client's businesses.
Our passion for innovation is being translated into AI & ML enabled products that can mimic the human brain with contextual intelligence and automate the traditional interview process
What are some of the major client pain points? How are your offerings negating them?
Every day companies are growing to address their workforce management needs, as their current supplier eco system would not suffice. On the other hand, as the industry is dynamic, SME partners carry huge cost of managing the resources that are on bench and pipeline.
With fake candidates growing in profusion, we ensure to on-board verified and validated partners who confidentially upload genuine yet experienced unleveraged talent pool ready for immediate deployment into our systems. Besides, we also foster independent contractors /remote fulltime consultants to join and discover premium consulting projects. Tackling today's biggest challenge – real-time availability of skilled curated talents, our portal acts as a market place bringing together a community of liquid talents validated and verified by our AI &ML powered engine CBFy along with their interviews, video profiles, resumes and additional details for any client to utilize them to the fullest.
"ConsultantsBench is a part of our digital transformation journey which helped us to decrease the time taken to identify right talents, increase the conversation ratio from 50-80 percent and increase our bench sales & service portfolio," quoted our happy clients Sudhir Haregoppa(CEO)and Sri Hari(COO) of Evenion Technologies.
Our another client, Rishikesh who is the Business Development Head at
DynPro India, says, "We have integrated our internal system with ConsultantsBench made our vision of Digitalisation in workforce excellence. Our collaboration with ConsultantsBench increase our reach to identify right curated liquid talents and increase our opportunity to work with new customers".

Kindly throw some light on the innovations currently happening in ConsultantsBench and aspirations towards expanding the business in the future.
Our passion for innovation is being translated into AI & ML enabled products that can mimic the human brain with contextual intelligence and automate the traditional interview process. In fact, our innovation team believes that technology is not just about converting offline into online activities, but rather delivering excellence to speed up each step in the processes tenfold in order to cut down on time incurred.

Since our system is designed using micro services architecture, every piece of it is highly scalable to address huge volume. We envisage to increase our portfolio of services from IT to non-IT and scale regionally to US, Middle East, Sri Lanka and Europe. Also, we emphasize on verification engine CBFyto reduce the speed of right talent discovery to 70 percent and aspiring to become a benchmarking company in the flexi-staffing industry with predictive analytics in all levels.

Key Management:
Ramesh Poolakkil, Founder & CEO
Outshining as a passionate and strategic serial entrepreneur with more than 19 years of experience in IT industry, Ramesh heads Arrowbench in framing technology-oriented solutions for the discovery of talented liquid workforce.

Ashok Somalraju,Chief Technology Officer
A technology guru with more than nine-year experience in IT industry, Ashok leads the scientific and technological innovations of ConsultantsBench.

Offerings:
. Platform to discover real time liquid talents on contract - Only Experienced IT Professionals
. Platform for curated full time contractors
. Verification and Validation engine - CBFy
. Data Science - AI & ML

Offices: Bangalore, Ahmedabad and Dallas