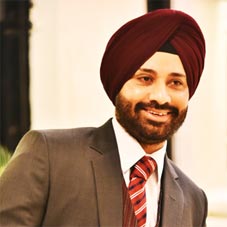 Let's face it- trends are fugacious and bound to fade into the oblivion at some point. Albeit, if there's something that seems to be unremittingly gaining momentum with time, is sustainability. The Indian government's initiative Make in India was a galvanising call targeting the backdrop crisis in the country, while aiming for sustainable economic growth. The campaign of course brought the Indian citizens, business leaders, and potential partners and investors from around the world together. Digitization and burgeoning technology, became the thrust and several SMBs and start-ups came into being, industries diversified but companies lacked a strategic and innovative ideation.
To help buttress growth in the right direction, what was required was a strategic partner who could inspire, empower and help materialize business ideations into reality, with sustainability. Arsym Consulting, a coterie of experts proved to be the most perfect answer to it. Setting its eye on prosperous development of India undeterred, the organization is dedicatedly involved in serving as a growth platform for India acquiring nonpareil global processes and technologies, prohibiting Indian exodus and facilitating upliftment of the deprived masses.
A Motivated Pack Of Propellers
The cognoscente behind this is none other than Manmeet Singh Nayyar (Founder & CEO, Arsym Consulting). Having acquired wide ranging qualifications including BE (Gold Medallist), MS (USC- Veterbi), MBA (SPJIMR) & Leadership Management Programs from prestigious global institutions including Columbia Business School and MIT-Sloan, Manmeet holds over 20 years of professional experience in performing senior management roles with giant MNCs as well as entrancing technology start-ups like GE Capital, American Express, TrustSphere, vCustomer and Global eProcure. Additionally, he is a certified ITIL and Six Sigma consultant.
Under his leadership for providing business process consulting, he engages his clients and team members internally in digital transformation of products and services, implementing design thinking and customer-centric approach. Manmeet says, "It is the time for disruption of the existing processes for huge accomplishments. If you apply innovative practices and build your product around design thinking principles then your cost is only one hundredth of the launch of the product and your chances of success are too high". For the financial part, the other subject
matter expert is Mr. Balbir Singh Nayyar (Chairman, Arsym Consulting) who comes with over 50 years of experience in Banking and Legal & Financial Management. Arsym started with vision of RACE Bharat, riding on the transformational waves of Re-engineering, Analytics, CSR and Education and has made significant contributions in each domain.

A Conscientious Approach
Arsym has helped businesses unleash the power of Social Capital Analytics with pioneering product suite from TrustSphere. Arsym has also laid down a strong foundation for the holistic development of K-12 student group in the form of SPIEQ. Working with the government, NCERT and some of the international school chains, the company is planning to come up with some new comprehensive reformations in SPIEQ to expanse the physical, cognitive, emotional, as well as spiritual limit of children, who are the future assets of the nation. Adjacently, for environmental sustainability, the company empowers enterprises through Human-Centric & Green Design Consulting. Founded in 2011, in last 10 years, besides Edutainment, Arsym has strategically partnered with many Indian and International companies for providing Business Reengineering, Automation and Analytics solutions.

However the recent COVID 19 pandemic and the helplessness of masses have drawn Arsym's attention more on their Fourth Fundamental Pillar of CSR Consulting. As a socially conscious Enterprise, Arsym has set up a Non Profit Organization, JIMS Foundation, a dream project of the company's Chairman, Mr. Balbir Singh Nayyar. The Foundation, dedicated and inspired by values of forefathers for Nayyar Family, Sdn. Jagjit Kaur Ji, Sdn. Ishar Kaur Ji and S. Mela Singh Ji, shall work rigorously in the areas of Public Welfare, Disaster Management, Students Holistic Upliftment, Human Rights , Spiritual Integration and promoting Global Brotherhood. Based on the principles of Sikhism "Ek Omkar Satnam Karta Purakh" and "Sarbat Da Bhala", with the blessings of One Universal Lord, the Foundation shall work for the betterment of needy across all religions and sects.

'We have dedicated significant funds for the Foundation and are receiving overwhelming response across sectors to support our initiative', said Mr. Balbir Singh Nayyar. "We are preparing a systemic and apolitical approach to address these problems and eliminate them from the root cause; this shall be our most convicted goal over the next few years", added Mr. Manmeet Singh Nayyar. It will also help in the upliftment and progression of the underprivileged employment categories (urban & rural) like agriculture and handicraft, and others".

Currently participating in core CSR initiatives like Education, Water Cleanliness, Tree Plantations, and Blood Donation Camps, we have been strongly trying to live by our sacred values and contribute to the betterment and wellness of the entire mankind. Imbibing such things right from the ground level, wherein everybody is a part of the
growth process. It's not only the responsibility of political leaders, but is a social responsibility in which each one has a role to play", poised Manmeet.
New Business Initiatives
Arsym is currently in the process of partnering with one of India's leading Architectural Hardware companies in a Virtual Captive Model. Bringing in the state-of-art global manufacturing practices and products to India, Arsym visions to rule-out the trial change scepticism and promote digital transformation, disrupting the existing unproductive quotients. Not affected by any macroeconomic variable, Arsym wants to be the front-runner in building and partnering with cutting edge technologies and process excellence methodologies, in bringing about the global transformation in the country. With diligence Manmeet added, "There shouldn't be any religious or cultural disharmony amongst us, if only we are together in every way, India will be able to see a new morning. We are proud enough to being able to contribute for our country's growth and we will continue doing this in the years to come, paving way through Arsym Consulting.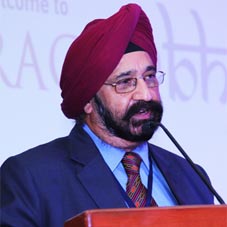 Balbir Singh Nayyar, Chairman
Manmeet Singh Nayyar, Founder & CEO
An Engineering Gold Medallist and a USC Veterbi, Columbia Business School and MIT Sloan alumnus, this Social Entrepreneur is a Digital Transformation and Design Thinking Expert spearheading Arsym team, Manmeet featured in Top 10 Global Entrepreneurs for 2017 by Silicon Review (USA)and is awarded the Most Influential Global CEO in Education consecutively from for 2018-20 by CV Magazine(UK )– Corporate Excellence Awards. He is also featured as the Most Admired Business Consultants of 2020 by Prime View Magazine and amongst the 10 Most Essential Indian Business Services Provider for 2018 by Insights Success Magazine. He has also been featured for excellence in Holistic Development Services for 2019 by CorporateLive Wire.
Balbir Singh Nayyar, Chairman
A Delhi University Hansraj College Alumnus and a Law Graduate, Having over 50 years of experience in banking, financial services and law, he is an eminent Legal, Financial and Corporate Law Consultant spearheading the financial services prospects at Arsym. He has helped many sick business units in India and abroad survive and set them on the path of a growth strategy.
Offices:
New Delhi (Headquarter), Dubai, Singapore, Melbourne and Toronto
Products:
MPO and Analytics, CRM Connectors, Yieldopedia, SPIEQ
Services:
Re-engineering, Analytics, CSR Consulting and Edutainment