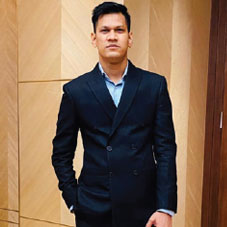 Bangladesh is one of the fastest growing economies, upping the charts by overtaking several other developing nations. The business leaders in the country are upbeat about steadfast growth strategies. The country's entrepreneurial community's contribution is boarded as an important merge for its progress. Considering the commitment shown by the go-getters for promoting an enterprising environment in the nation, CEO Insights decided to honour a few remarkable businessmen in Bangladesh. In our quest, we found that Ashik Z Zaman is one such dynamic stalwart who leveraged profuse opportunities to emerge as a leader.
Engaging in an exclusive interaction with the CEO Insights team, Ashik highlights the distinctive details of his journey.
Throw some light on bangladesh as an opportunistic space for logistics business.
Honestly, I am grateful to be born in a country like Bangladesh, which has proved its mettle, time and again. Our honourable Prime Minister, Sheikh Hasina, recently inaugurated the Padma Multipurpose Bridge, built by our engineers and our own funds. I am mentioning this at the very beginning of my interview because I strongly believe that national achievements always motivate us as citizens. To be more specific, the district I come from, Chattogram the financial capital of Bangladesh, has been playing a pivotal role in the export and import business of my country.
Brief us on your professional background & experience.
Hailing from a business family of long legacy, accomplishments, and noteworthy feats in the trading business, it was only natural for me to join the business. Before this, I worked with MGH a Bangladeshi multinational to equip myself with the corporate nuances of a conglomerate. Their ride-sharing startup OBhai seemed like a lucrative offer. After a stint of two years, when I left the company, I was the second in Command, of Customer reach and Evaluation. I must mention that I have always been a people person, and therefore communicating with clients, partners and consumers was no rocket science to me. Later, I joined
our family business Pigeon Logistics as Business Development Manager, where I focused on exploring businesses in emerging markets, managing the assets and overall business strategy. The shift helped me with a bigger portfolio and more responsibilities to quench my thirst for achievements.
How has been your journey so far and what drives you as a leader?
The journey, Alhamdulillah, has been amazing so far. As the Business Development Manager, I was looking after one or two departments, but when I started working as the MD, I got the opportunity to see it from the top. Indeed, this is an incredible view and anyone who is willing to emerge as a game changer should make the best use of it. Making agile decisions, taking risks, and having patience with utmost trust in your time tested clients, these three things helped me a lot in my journey at Pigeon so far.
Ashik is gripping the benefits of technology and smart people to bring ease & efficiency to the logistics industry
How would you define Pigeon Logistics as an organization and its unique proposition?
Pigeon Logistics is a comprehensive global logistics service with ocean, land, and air transportation expertise ensuring all international standards. It has made a mark among the top twenty legacy brands in the local market due to its commitment to putting the customers' needs first. Another attribute which sets us apart from our contemporaries is that we are one of the best companies to partner with, providing the most suitable price for buyers. The rise of Bangladesh's apparel industry, even during the COVID-19 pandemic was something that gave us hope to strive for more success. Europe is our thriving market with 90 percent of the global shipping. Our new strategies are focused to tap into the market in the US, Middle East, and Africa.
What were the challenges you experienced when taking up a leadership position at Pigeon?
Many perceive that a family business is a safe shelter. In my case, it wasn't. When my eldest brother, the erstwhile MD of the company met an untimely death, the situation became difficult to handle. On one side, I was mourning the death of my brother, a guardian angel to me, on the other side, several of our ongoing and future deals halted. My brother left too large shoes to fill in. However, with the blessings of my parents and my sister-in-law, I started to do the impossible'. Rumor mills were running amok that we were shutting
down the company, and clients started expressing their worries. Since the company lacked proper corporate communication as my brother would know each client personally, I decided to brush up on the communications and assured each one about our contingency plans.
To do so, I had to make some drastic changes. One of those was to allow more credit time to some of the clients with whom we enjoy a long-standing partnership. Internally, the team needed to be motivated too, so that the services they provide matched with the standard our previous MD has set forth. He always used to say that being truthful to the customers pays back and following his footstep, we informed everyone about the quagmire we were in. Also, shared the plan to ensure quality in service delivery. Truth be told, at times, even I wasn't very sure of the outcome but every time I tried to take a page from my brother's book, it helped me overcome the challenge. And last but not the least I want to express my special acknowledgement to our Air shipment logistic partner DSV and Kabir Ahmed, President of Bangladesh Freight Forwarders Association (BAFFA) for his valuable advice to weather the storm at that time.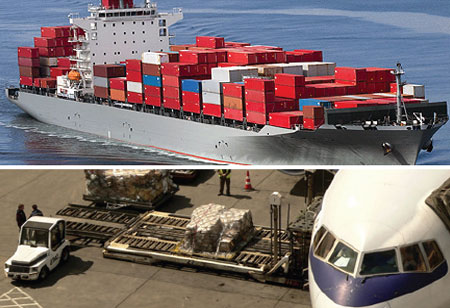 What advice would you give to the budding industry leaders?
Logistics is extremely competitive yet exciting. Here, having complete knowledge of the local and global supply chain is a must. And this knowledge must be gained while working in the field. The stuff we read in textbooks doesn't comply with what we face in the actual business. In addition, knowing about the fluctuating rates of the international market is very important. Those who have their own warehouses will certainly enjoy benefits from their competitors lacking the same. There is no alternative to being tech-savvy. To remain updated with the swiftly changing market will certainly give an upper hand.
Ashik Z Zaman, MD, Pigeon Logistics
A district level cricket player turned second generation entrepreneur, Ashik grew Pigeon Logistic's revenue by 35 percent and expanded across Europe. Ashik has huge respect and strong admiration for his elder brother and former MD of the company Late Asad Uz Zaman. Besides, he is a die-hard fan of cricketer Shakib Al Hasan and PayPal Co-founder Peter Theil. Ashik firmly believes that courage and patience are his true success mantras.