Azmal Hossain: A Market Leader Driving Brenntag Bangladesh's Success With Effective Management Practices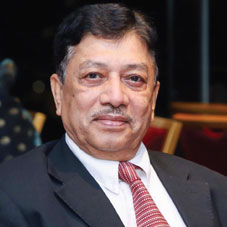 Creating a positive work environment is no longer an option. If you look after your workforce, they will look after your customers. Even if the consumer is king, brand ambassadors are the people who represent a company to the outside world. When a CEO puts his or her people first, they are enhancing customer service and loyalty. In light of this, the Managing Director of Brenntag Bangladesh, Azmal Hossain, has adopted a company strategy that combines 'People First' with 'Always Profitable Development'.
Furthermore, Azmal's focus is on developing employees that are highly engaged and driven to provide outstanding customer and supplier service while also using a wide range of Brenntag-aligned products and solutions.
Below is an excerpt of Azmal's exclusive interaction with CEO Insights magazine.
How has been your journey so far with Brenntag Bd?
I began working for ICI Bangladesh in June of 1994 as General Manager. Later, when ICI transferred its Bangladesh operations and rebranded as ACI Trading, I was made Executive Director for Trade and remained in that capacity for 12 years. In recognition of my expertise and honesty at ACI, I was sometimes granted additional duties such as Group Purchase Head. Leadership and commercial acumen were further developed by providing advice to the human resources, administration, Pharma Production planning, Product development, and domestic inquiries on non-compliance departments.
When EAC, a Danish chemical distribution firm, purchased ACI in 2007, I was designated as Managing Director and proceeded to develop their chemical distribution business by purchasing property to create a warehouse and a small formulation factory for leather auxiliaries. As a member of the EAC, I was selected to attend a management development course at the International Management Development Center (IMD). In 2010, Brenntag acquired EAC, and I am
delighted to be a member of the biggest chemical distributor in the world.
How do you define Brenntag Bd as an organization and its position in the market? What is the unique proposition that Brenntag Bd offers to clients?
As a prominent chemical distributor in Bangladesh, Brenntag has an unmatched value offer that sets it apart from the competition. We are the only chemical distribution firm having ISO:9001, ISO:14001, and ISO:18001 certifications for quality, environmental, and health/safety management systems in operation.
To ensure the company's long-term viability, look for high-potential personnel and invest time and resources to developing them into future leaders
Safety is ingrained in our DNA. We are happy to announce that in 2021, the Brenntag Global Best Safety Excellence Award was given to Brenntag Bangladesh. Moreover, with Brenntag Specialty and Brenntag Essentials with a specialized commercial team and worldwide standards warehousing and operations, we are on a rapid development path supported by our strong market presence.
What are the major challenges you have experienced in your journey so far? How did you overcome them and what did you learn from them?
As a result of the pandemic, our employees have had to adjust to new methods of working flexible hours. To ensure a smooth transition for everyone, we focused on effective change management. This included figuring out the best way to reorganize our company so that we could provide the most assistance to our workers.
In addition, retaining high-performing employees is a big challenge to address. Nowadays, workers have greater goals and a thirst for better pay, and they want these things to be achieved in a very short amount of time. This is why Brenntag provides competitive pay and benefits along with incentives for outstanding performers. In addition, we create a stimulating workplace culture in which our workers may grow professionally and contribute to the long-term success of our organization.
How do you maintain the perfect balance between your personal & professional life? What is your success mantra?
It is my personal ideology to structure my life in such a way that I am satisfied and happy in both of my spheres of influence. Furthermore, I put all of my efforts into achieving my company objectives and ambitions while at work. To make time for my loved ones, friends, and myself, I aim to keep my working hours to a minimum. And when I'm at home, I spend my time doing things like looking after the kids and taking care of the house.
Going forward, what are the changes in market behavior that you anticipate, and what opportunities do you foresee.
COVID-19 had a devastating impact on Bangladesh's economy, although the country has since recovered. With a robust business strategy and wide range of goods, we will, nonetheless, continue to keep a steady course in the face of adversity. In addition to offering a customer-centric solution integrated with the digital platform Brenntag Connect, we provide customers the opportunity to buy products online with access to personalized paperwork, historical purchasing data, and other self-service components.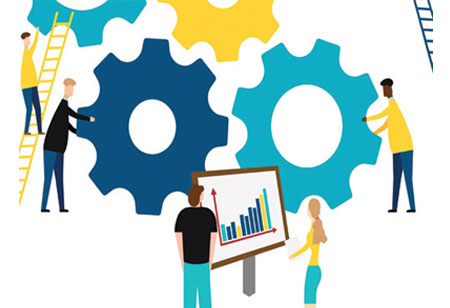 In light of your strong experience, what advice would you give to budding industry leaders?
Leaders must be devoted to the company and its employees if they want to be held responsible. At Brenntag, we believe that our employees are our most valuable resource. Brenntag's success and long term competitiveness depend heavily on its knowledge and commitment. To ensure the company's long term viability, look for high potential personnel and invest time and resources to develop them into future leaders.
Azmal Hossain, MD, Brenntag Bangladesh
Azmal began his employment with Hoechst Pharmaceuticals after graduating from college in 1974. He was eventually promoted to Branch Manager, Chittagong, where he led the company's industrial chemical trading sector. Azmal's promotion to Industrial Manager came about as a consequence of his employer's encouragement to take a German language course. Azmal joined ICI Bangladesh in June 1994 as General Manager, which is today owned by Brenntag Global. In 2000, while managing the responsibilities of his profession, Azmal obtained an Executive MBA.