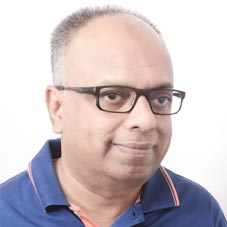 Portfolio management involves selecting and managing an investment policy that minimizes risk and maximizes the return on investments. There is an art, and science, when it comes to making decisions about investment mix and policy, matching investments to objectives, asset allocation and balancing risk against performance. This is why it is imperative for investors to partner with an expert financial advisor, who can help to navigate the tricky waters of investment in the financial marketplace.
A financial advisor is one who provides guidance on how, where and when to invest. The advice they provide could be for a wholesome financial plan, individual investments made towards a larger financial plan, or for management of portfolio and equity as well. From choosing the financial instrument; deciding how much to invest; how frequently to review, to take corrective measures if needed, these advisors can take care of almost everything. In a nutshell, financial advisors are the connoisseurs in the field of finance who simply untangle the knot of financial investment doubts of their clients.
It is all about the understanding and clarity pertaining to investment and the mechanics of wealth management, which can only be achieved through vast experience in the industry. Validating the wonders that ample industry experience can create is Aveksat Financial Advisory, the brainchild of a trusted name among many high net worth individuals for managing their Indian stock market investments. A SEBI registered Investment Adviser and NISM certified research analyst, Aveek himself has been an investor in the Indian market for 20+ years now.
Aveek's knowledge and expertise in this domain are enough to justify why his organization Aveksat outclasses as one of India's eminent financial advisory for stock market investing. Aveek firmly believes direct investment is best, safe and cost effective than mutual fund or PMS service as you have full control of your money. Aveek has exclusively articulated what, how & why Aveksat Financial Advisory can help in protecting and growing your wealth with CEO Insights.
Tell us more about yourself, the idea behind the establishment of Aveksat.
I'm not completely from the investment background, I've worked as an investor for the last two decades. Being in the corporate world, I've worked in various capacities across different geographies including role of CEO for a mid-sized company abroad which I profitably grew over 7 times in 10 years. I was always been a direct investor based on my own understanding, readings and knowledge. I started managing my own investments and that of many friends, relatives and other people who trusted my advice on investments very informally but seriously.

During this process, I learnt and realized many aspects of the investment domain. One such datum is that investment is not only knowledge dependent but behavior dependent provided you followed right and detailed basic process. Concomitantly, I also realized that there are a number of people, individuals, asset managers, organizations and others who may need the advice to manage their fund without parting their money with somebody else. That was the time when Idecided to be an advisor and set up Aveksat after coming back to India. This was the primary inspiration which ignited the idea of establishing Aveksat.

What were the challenges that you encountered during the journey? How did you overcome through those challenges?
The biggest challenge is promoting our advisory, as we don't have a marketing team. But to be fair, it's more like the strength of ours, as we firmly believe in word of mouth. We feel that getting referred through our clients is the best way to grow the 'trust circle' of like-minded investors, who tend to stay with us for the long term.

Brief us about the services that you provide to investors.
We are absolute return focused and do our own research. Not chasing relative performance compared to index or benchmark help us to unclutter our thought process though it may be relevant to mention in 95% of time we beat index level performance by very wide margin. We don't deal with futures & options or offer complex financial products, neither have we distributed any third-party product like a mutual fund or insurance.

We don't have any brokerage wing as well. We focus on portfolio and equity advisory on listed companies traded in Indian exchanges, and this is our forte. Our services are primarily designed to assist and advise all kind of investors (big or small), High Net worth individuals (HNIs), Non-Resident Indians (NRIs), Wealth Management Firms and Family Offices in creating and
protecting their wealth through direct investments in the Indian Public Equities Market.

We respect earning, longevity of earning, quality of earning and quality of reporting & disclosures by able and trustworthy management of our investee companies. But we also respect the market and occasionally do positional and opportunistic trades if situation is ripe. We don't anticipate too much but react quickly to unfolding realities and hence we dislike storifying our investments. You will not hear us pitching an investment story to potential investors but if an investor decides to partner with us, we build a portfolio based on market condition.

We don't want to pigeonhole ourselves as a believer of any particular school of investment like value, growth, GARP, strategic or any such moniker. In simple words, we look for investors who actually align with our philosophy because as a fund manager/advisor, it is vital to have likeminded clients associate with us. We try to see reality as it presents itself than imposing our thoughts to it.

Tell us about the Aveksat team along with the company's future roadmap.
We've got a small team of young as well as experienced and dedicated professionals. Each and everyone in the team is encouraged to think independently. I always endeavor to learn new things from my team though the responsibility of making an investment decision solely lies on me. But on risk management, to remain completely objective, I go mostly by automated signals which we developed mostly with long term technical indicators and macro analysis which we built over the years with experience and constant review. I seldom allow our opinion to cloud our objectivity. Fortunately we all enjoy what we do, we try to ensure we are not unduly stressed by market gyrations & remain focused on the play than on the scoreboard!

We would love to help everyone who is serious about and wealth creation (and protection)and also aligned with our philosophy, to navigate the maze of the stock market with our advice on stocks, allocation, risk management and investment advices.

Aveek Mitra, Founder & CEO
An accomplished investment maestro, Aveek is a professional who incepted his venture to share his investment ideas and philosophy with members of a wider audience who are keen to increase their wealth by investing in the Indian Listed Equities

Office: New Delhi

Offerings: Portfolio Advisory and Equity Advisory