Bahirji A Ghorpade: Leading The Royal March Towards Systematic & Sustainable Mining: The Royal March Towards Systematic & Sustainable Mining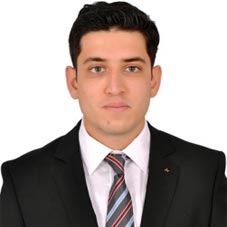 The heritage of The Sandur Manganese & Iron Ores Limited (SMIORE) goes back to 1954. Beginning the journey of legacy with mining of manganese ore, it entered into manufacturing in the '60s. With a firm belief in value addition and industrial development of Sandur, Ballari, SMIORE became a Public Limited Company in 1964 and established an electrometallurgical industry in 1968. This Company is involved in the manufacturing and production of ferroalloys. In 1977, with the addition of two more 20-MVA furnaces, the plant was diversified into the production of Pig Iron, Ferromanganese, Ferrosilicon and Silicomanganese.
SMIORE's Metal & Ferroalloy Plant at Vyasanakere, Hospet, was recognized as one of the finest metallurgical plants in the country. It gained a reputation for supplying quality low-phosphorous pig iron to the Indian foundry industry, especially for the quality-conscious automobile industry, and also ferroalloys to SAIL and other steel plants in India and overseas. After mitigating several challenges such as policy changes in power tariffs, suspension, and pauses, the Company came out as one of the few companies that are classified in 'A' category by the Central Empowered Committee, which was set up by the Honourable Supreme Court to investigate into illegal mining.
SMIORE's mines have been rated 5-Star Mines by Ministry of Mines, Government of India, and Indian Bureau of Mines for 3 consecutive years in 2016, 2017 and 2018, and also qualified for 5-Star rating award for subsequent years till date. The company built a 32 MW Captive Thermal Power Plant in 2010 to alleviate high-cost and non-availability of adequate power to meet the power requirement. To consolidate its existing business and to ensure value addition to Iron and Manganese ore, Company aimed at setting up 1 MTPA Integrated Steel Plant, resulting in long- term viability and sustainability of the Company, and improving in industrialization of the backward area, and creating employment opportunities in the local areas. In the Phase 1 of 1 MTPA Iron & Steel Project, 0.4 MTPA Coke Oven, 2 Waste Heat recovery boilers, a 24 MVA furnace is commissioned and a 20 MVA furnace is repaired and refurbished.
CEO Insights engages an interview with Bahirji A Ghorpade, MD, to know more about SMIORE as a top brand led by the Royal Family.
Tell about the brains behind the establishment of SMIORE
As per the advice of Y.R. Ghorpade (Yeshwantrao Hindurao Ghorpade), who was the Ruler (Maharaja) of Sandur from 1928 to 1949, to scientifically develop the Manganese Ore and Iron Ore mines, SMIOREwas incorporated by M.Y. Ghorpade (Murarirao Yeshwantrao Ghorpade), eldest son of Y.R. Ghorpade. He was associated with the management of the Company from its inception. M.Y. Ghorpade represented Sandur in the Karnataka Assembly for about four decades.
He was an Economics Post Graduate from Cambridge University. He served as Karnataka's Finance Minister and Rural Development & Panchayat Raj Minister. He was also a Member of Parliament. Noteworthy are his contributions in streamlining the budgeting and income & expenditure of the finances of the State.
He is still remembered for pioneering the Panchayat Raj Act and devolution of powers in the three-tier administrative and governance system. S.Y. Ghorpade (Shivrao Yeshwantrao Ghorpade), present Chairman Emeritus, younger brother of M.Y. Ghorpade, is a Metallurgical Engineering graduate from the renowned Colorado School of Mines, USA. He is recognized as one of the most eminent metallurgical engineers of the country and was largely responsible for building the Company's Metal & Ferroalloy Plant from scratch to one of the finest Plants in India, because of his principles, scientific and systematic procedures and performance oriented approach.
Brief us about your educational and professional background.
To tell about myself, I am the fourth generation promoter of the Company. I was an all-rounder in school and a district first rank holder in twelfth grade. I pursued my Bachelors in Commerce from Christ University Bengaluru. I began the journey in the Company as an Executive Trainee in 2015, where I understood the grass-root level functioning of the Company. After working for two years, I took a sabbatical and completed Masters in Finance & Management from Cranfield School of Management, UK. I looked after the finances of few projects at SMIORE for an year and thereafter served as an Executive Assistant to the Managing Director. In June 2020, I was co-opted on the Board and appointed as the Managing Director of SMIORE.
SMIORE consistently received or qualified for Five Star Rating Award, for Implementing SDF (Sustainable Development Framework)
Highlight the USPs of the Company.
We are one of India's most integral diversified and integrated commodity producers. The cornerstone of our business still lies in systematic, safe, and scientific mining without compromising on the ethos & principles set up and followed for more than six decades. Our businesses have expanded to cover mining, downstream facilities of ferroalloy & power, Coke, and hospitality. Integrating and not losing anything in the value chain is at the core of our operations. Our unique strategy is consolidating the business in a way that one product complements another, and the value addition happens in the best way possible. We do not compromise on the quality and ensure safety & best policies for our employees.
As part of Supplementary Environment Management Plan (SEMP) prescribed by the Indian Council of Forestry Research & Education (ICFRE), Dehradun as per the orders of the Hon'ble Supreme Court, we are implementing SEMP at an estimated cost of about ₹ 71 Crore, by undertaking Waste Dump Management, Water flow Management and Green Cover Management. As a result, more than 35 lakh trees have been planted. We
are committed to continue to do mining with the heart and concern for environment.

Several welfare programmes have been carefully planned and effectively implemented over the years, which include over a dozen educational institutions, from primary to the graduate levels, a sophisticated polytechnic college, scholarship to merit students, mid-day meals to school children, housing loan subsidy, gratuity, healthcare and sports and recreation facilities. Our most popular welfare programme, implemented effectively for last 45 years, is supply of subsidized food grains, at prices prevalent in 1972. A package of rice, jowar, wheat, 3 types of pulses, oil, chillies, jaggery, sugar, poha, groundnuts, fried gram, sooji, etc., is provided which meets the needs of a family for one full month at a total cost of ₹ 145, to every employee. Thus, largely insulating them from inflation and protecting their real wages and quality of life.

We have been consciously and generously contributing towards Social and Environmental improvement by its contribution towards community health centres, compensation to farmers, desilting of tanks, environment protection and forest conservation activities, construction of houses for flood affected victims, construction of roads, drains, community centres, temples, mosques, churches, individual and community toilet blocks, etc. We are also committed to nurturing and development of traditional handicrafts, and strive to preserve and foster traditional skills and art, through its Sandur Kushala Kala Kendra.

We emphasize on the purpose of business, by being Specific, Measurable, Actionable, Repeatable and Time bound (SMART), so that we adhere to our responsibilities of taking care of all the Stakeholders mainly Employees, Investors, Customers, Social and Environment Responsibility, and Ethical Governance.

What plans does SMIORE have in place for the future?
SMIORE has plans to further pursue its policy of value addition. Presently, it has the approval to establish a 1 MTPA Integrated Steel Plant from the Government of Karnataka. In the Phase 1 of this Project, 0.4 MTPA Coke Oven, 2 Waste Heat recovery boilers and 24 MVA furnace are commissioned, and a 20 MVA furnace is repaired and refurbished. We will be focusing on expanding and upgrading the operations for manganese and iron ore, along with establishing further downstream facilities at the plant in phases. This expansion will enable us to add value to both manganese and iron ores produced at the mines.

Looking into a more diversified future, we aim to expand and upgrade the current facilities to amplify our current business. To do this, with the current technical and infrastructural ability, we will be able to get to achieve new heights, milestones sooner and offer an expanded efficient workflow with new products, leading to greater value for shareholders and the other stakeholders. This, in turn, will lead to sustainable growth of the Company in the long term.

Bahirji A Ghorpade, Managing Director
Bahirji inculcated the hobby of wildlife & landscape photography from his grandfather. The young leader is an all-rounder proving his best both in academics and extra-curricular activities. He plays Golf and Tennis in his leisure.