Being a leading manufacturer and exporter of steel and other metallic alloys, the Indian Metal and Mining Industry has always been considered the backbone of the Indian economy. One of the few stalwarts who are leveraging this vast industry through their impeccable professional proficiency, Prateek Agarwal is currently coxswaining the steel production and manufacturing of the country as the CEO and partner of VRKP Steel Industries. Under his guidance, VRKP Group has emerged as a foremost steel manufacturer of TMT bars by consistently delivering high-quality products, services, and solutions through innovation and integrity.

In an exclusive interview with CEO Insights, Prateek Agarwal, CEO of VRKP Steel Industries depicts the perks and privileges of influencing one of the domineering sectors of India through his brand VRKP Steel.

Give us brief details about your educational and professional background. How do you leverage those learning to lead your organization?
From an early age, I had foreseen myself pursuing a career as an industry professional, which drove me to get a degree in Industrial Engineering and Management from RB College of Engineering, Bangalore. Following that, I did my MBA in International Business from Nottingham University, UK, as it would have helped my business to grow globally as well as on the national scale. After doing a nine-month course on mastery of the business management program, I completed a course from the Indian Institute of Management, Bangalore in marketing stream. I continuously learned and acquired the industry trends, so that I can remain on the top of my game while doing the business. Whereas people run away from challenges, I like to face and embrace the challenge by educating myself, so that I can grow out of them easily.

What different roles have you been undertaking at VRKP Steel Industries? How did you manage to overcome the various challenges encountered during your professional journey?
I have been associated with the VRKP group for the past eight years and have gradually seasoned myself to become a CEO in a short period.
My family, especially my father who was a shrewd man with eminent business ethics from day one of his life, has been a constant support for me. I was eager to follow his footprints from my childhood and was much ambitious to envision myself as a great industrialist. Staying focused on my goal throughout my student life, I had planned my education accordingly which made it easier for me to rise as a successful CEO in a very short period.
Whereas people run away from challenges, I like to face and embrace the challenge by educating myself, so that I can grow out of them easily
When it comes to the role of a CEO, you wear multiple hats in a day functioning as Purchase Manager to Financial officer, General Manager, President, as well as Vice-President. As a CEO, the foremost thing that you should know is about the basic operations happening at a particular time, so that you can give the right instructions to your subordinates. The position of CEO is not merely a name tag but a designated position forged with the respect and consideration of your employees.
Give a brief account of the strategies that you have laid to transform the entire work culture and client relationships of VRKP Steel.
Focused on the commercial end from the very beginning, we were determined to make it a profitable business. As an industrialist, my notion has always been to check the commercial end of every business, along with its cost price, selling price, cost of procurement, and cost for construction. We primarily focus on the cost of the unit along with our expenditure and quality to yield better results for our clients.
Adopting an improved and stress-free work culture, I have ensured an 8AM to 5 PM schedule for everyone in our organization. This routine compels our employees to follow a healthier lifestyle by sleeping and rising early along with more time to spend with their family. Among the other benefits of implementing this
particular timeframe as working hour includes the planning and completion of almost 80 percent of our daily work in the forenoon, instilling a sense of domination throughout the day. Reducing our workload to the bare minimum, this helps us in taking a lot of decisions very fast along with a better vision.
How do you manage to balance your personal & professional life?
Being very much compassionate about my professional life, I like to keep myself as much scheduled as I can. My daily routine comprises waking up at 4:30 in the morning followed by checking emails and workout. From 8 AM to 8 PM, I take over my office work and try to spend time with my family when I go back home. Adhering to my timetable stringently helps me manage the company very well as I like to have better control of my day rather than the day having control over me. I believe in balancing the personal and professional life, which I achieve by indulging myself in weekend outings or dining out now and often.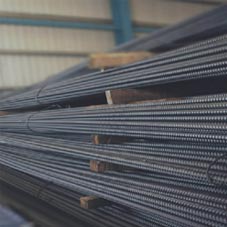 Prateek Agarwal, CEO, VRKP Steel Industries
Supervising 3 companies seamlessly at a young age, Prateek Agarwal was appointed CEO of VRKP Steel Industries in 2013to oversee the principal business activity of the company. Under his guidance and supervision, the plant is emerging as a leading steel manufacturer of TMT bars across the country. He is also the director of Agarwal Sponge and Energy where he administers the production and manufacture of Basic Iron & Steel. Prateek holds the designation of the Director at Aryavarth Express, an English weekly and one of the bourgeoning Indian printed media.
Hobbies:
Snooker, Table Tennis, Rifle Shooting, Listening Music, Reading Books
Travel Destination:
Norway and Finland