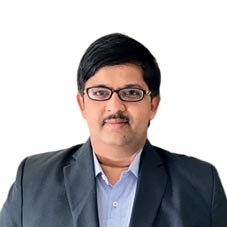 In the past few years, the world has witnessed exponential growth in the engineering sector owing to a number of factors such as development in urbanization, advancement in technology, investment in infrastructure, industrial production and more. Consequently, Engineering R&D (ER&D) has picked up pace and has become the fastest-growing segment within the engineering sector due to the growing need for high-end engineering services. According to NASSCOM, the ER&D segment is expected to grow to $35 billion by 2020 and reach $70 billion by 2025. India, a pioneer and leader in the global sourcing industry, remains a dominant player in the global ER&D services market, and contributing to this industry is Belcan, a global supplier of engineering, supply chain, technical recruiting, and IT services.
Headquartered in the US, Belcan has 60+ offices globally. The organization's Indian subsidiary - Belcan India Private Limited, situated in Hyderabad and Bangalore, is an endeavour of the company to expand its ability of providing the best solutions to their customers by leveraging its global expertise. Starting from 2016, Belcan India has been focusing on skill development initiatives in India; under the aegis of its Managing Director, Naveen Munnangi, the firm has emerged as the country's leading provider of engineering services, and etched a name for itself as a trusted partner amongst its clients. Explore the following snippets of an exclusive conversation of Naveen with CEO Insights to gain great insights on Belcan India and its unique offerings.
Give us an overview of Belcan India and its role as an engineering services provider.
Belcan India was started as an engineering solution provider and over the years, we have built a reputation of being one of the most reliable and innovative organizations in our field. Combining Belcan's extensive industry domain knowledge with India's rich
engineering talent we developed our world-class capabilities, and today we are reckoned for providing the greatest value offerings to our customers. With over 60 years of experience and working in 30+ countries, Belcan has attained the excellence of offering top-level engineering, consulting, and recruiting solutions, with full customizability.
Tell us about your offerings and the service portfolio that you bring to the table.
We are offering fully integrated, end-to-end engineering services to our clients; but to be specific, we operate in three categories, which are - design engineering & analysis, manufacturing & supply chain services, and systems & software engineering. Under the design engineering segment, we cover all the services starting from conceptual design to aftermarket support. Leveraging the multi-industry experience as a global supplier of engineering services, we provide the best quality resources that our client needs.
Our customers partner with us to accelerate timelines and drive success at every stage of the project lifecycle: from initial analysis, to design, validation, and beyond
In the current business scenario, organizations have to face and overcome various manufacturing complexities in order to stay in the forefront of the industry, and by partnering with our clients, we help them to achieve their manufacturing and supply chain requirements while attaining business growth. We address various areas including manufacturing process development & improvement, tooling engineering & design, ground support equipment, product & customer support, CNC/CMM programming, repair documentation & tech pubs, and work instructions.
Through our systems and software division, we strive to deliver outcome-based solutions over the entire product life cycle to our clients. Our forte is in areas such as product systems, test systems, verification & validation, and industrial internet & engineering analytics.
Belcan's industry expertise includes automotive, heavy equipment, life sciences, and industrial markets, but
we particularly cater to the requirements of the aerospace and defense industries. With longterm relationships and preferred supplier status with many aerospace companies, as well as extensive experience working with leading defense contractors, our experience across aviation, defense, and space is unmatched.

What are the differential factors that helps Belcan to achieve customer satisfaction and retention?
At Belcan, our culture is paramount – we live by our principles of earn trust, people first, performance driven, and passion with purpose, and this culture is what helps us to provide the highest quality services every day. We invest in the advanced training of our key engineers to ensure we bring maximum value and core competence to our clients and partners. We also pursue agile environment at our organization, which helps us to enforce flexibility in our service processes and respond to our customers' demands, constantly improving the product with great ease.

Basically, for our clients we act as the extension of their engineering capabilities. Our customers partner with us to accelerate timelines and drive success at every stage of the project lifecycle: from initial analysis, to design, validation, and beyond. The trust we have built with our customers is responsible for retention. We are able to provide experienced engineers for both full-time and contract work, providing our customers access to unparalleled flexibility & agility, shortening time-to-market and supporting their business goals.

What is the future roadmap set for your company?
As industries are witnessing major shifts due to the advancement in technology, our endeavour will be upgrading ourselves to offer the best solutions to our clients. Our future plan is to create superior value for our customers and build our global capability, community, and customer offerings through a culture of trust, innovation, quality, and productivity.

Naveen Munnangi, Managing Director (India)
Leveraging his 20+ years of experience in heading and directing organization, Naveen is engendering significant growth to Belcan India.

Office: 60+ locations worldwide, Hyderabad & Bangalore (India)

Offerings: Design Engineering & Analysis, Manufacturing & Supply Chain Services, Systems & Software Engineering.