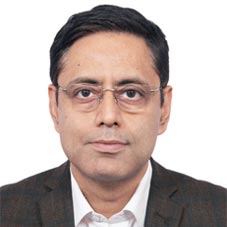 Back in 2014, most organizations in India were posed with diverse challenges with regards to sales management such as target achievement, sales coaching, data analysis, time management, maintaining consistency, alignment with marketing and many others. A team of eight professionals, who are currently in the management board of Bizwin Consulting, was greatly triggered by these challenges. They realized that most of the consultative or skill-based inputs deployed by the contemporary third-party interventions became out dated in just a span of few months. Even today, this is a common issue which almost every organization faces, thereby witnessing a meagre 15-20 percent knowledge retention rates.
Hence, Bizwin's team came together to research on this issue and realized that there was a dearth in proper handholding of sales function in most organizations. That's exactly why Bizwin Consulting was established in 2014 as a highly specialized Sales Management Consulting firm for B2B companies. Apart from Bangalore, Bizwin has presence in New York and Sweden. The company stands an edge above its peers by handholding its clients in not only delivering effective sales management consultancy & training, but also being their extended arm and guiding them towards achieving time-bound and quantitative outcomes.
To learn more about the firm and its excellence, peruse the following snippets of an exclusive interaction between Aurijit Ganguli (Managing Director, Bizwin Consulting) and |CEO Insights.
Brief us on the characteristics of Bizwin Consulting.
We are the only company in India and one of the very few consulting firms in the world to focus on strategic, tactical and administrative aspects of sales & marketing under one roof. Our comprehensive SAGE (Sales, Acceleration & Growth Enablement) framework and unique ADVICE methodology help us in
diagnosing the root cause of our clients' challenges, implementing customized solutions, and producing time-bound outcomes at a speed and cost that guarantees maximum RoI for our clients. Besides, we handhold them throughout the entire engagement journey by inculcating sustainable habits in their team members which continue to ensure consistent performance and target achievement.

In short, we deploy a six-point approach – Spending time to understand clients' problems; Improving strategic, tactical and administrative aspects; Designing a solution, applying simple and innovative thoughts; Ensuring competitive advantage engendering profitable growth; Enabling them to win fairly and consistently; No lecture, no heavy reports, and focus only on results.

And every project that we undertake, is driven by Bizwin's intrinsic values: Empathy, Energy, Excellence, Ethics and Effectiveness.

How has your company's journey been so far?
Today, we are a lean and mean sales transformation consulting firm with the prime objective of value creation for our clients. In our corporate careers, we have worked with a swarm of advanced technologies, processes, methodologies, tools, techniques and trainings available in the sales management field across the world. We bring-in 250 man-years of collective wisdom, combine it with our SAGE framework and deliver measurable results for our clients. We take utmost pride in the fact that almost all our clients would be happy to refer us to other people and organizations. Behind this excellence stands a team of eight experts with 25-40 years of leadership experience in small & medium-sized enterprises as well as Fortune 500 companies across the world.

Walk us through the diverse solutions that you offer to clients.
We offer completely customized solutions to our clients under three categories – Silver, Gold and Platinum, based on the gravity of their problems. Right from Demand generation and Prospecting to Negotiation and Closures, we handhold our clients all along! We also offer a comprehensive solution for Key Account Management and improvement of Customer Lifetime Value. Companies who have worked with us have seen 30 to 60 percent improvement in their sales growth in 12 months.

Generally, we start with Desired Future State (DFS), wherein we learn about where the client wants to
reach in the next three years. Then we work backward to chart-out the plan for the next 12 months. Like a doctor, we diagnose the ailments & the gaps, and offer the right dose of our prescribed solutions so that the client can safely be on its way to achieve the Desired Future State.

In the course of this journey, we help them improve their Value proposition, Customer profiling, Competitive positioning, Demand generation, Proposal conversion, Channel ecosystem, Sales skills, Metrics, Forecasting accuracy and Thought leadership.

What are the major challenges that your clients face?
The biggest challenges that our clients comeup to us with are in the areas of sales growth, demand generation, price pressure, sales cycle, skills and account churn. But many a time, we find that these are the symptoms and not the actual problems. Hence, we ensure to leverage our holistic expertise to diagnose the root cause and enable our clients to overcome these challenges more effectively. Even during the recent Covid-19 lockdown, we conducted a series of six webinars in association with NASSCOM to guide SMEs overcome the crisis and successfully handle their business.

Cast some light on your future plans.
Currently, we are in the process of introducing new training product on a micro learning platform. This product will ensure personalized, adaptable, gamified and AI-driven bite sized learning on diverse Sales topics, along with spaced repetition to assess each individual's learning and confidence levels. We would also be building a new, sophisticated and AI-driven Sales forecasting tool in the near future.

How do you stay updated with the industry trends?
We all are avid readers of books and blogs while we participate in regular knowledge sharing sessions. Our long-standing experiences with top global MNCs give us an additional edge in staying abreast!

Aurijit Ganguli, Managing Director
With over three decades work experience with multiple medium and large-scale companies across the world, Aurijit is a well-versed Sales expert who currently works with his team of other business leaders and oversees the operations at Bizwin Consulting and upscales it to newer heights.

Quick Facts:
• Offices: Bangalore, New York & Sweden
• Solutions: Consulting & Training