Brain Click: A Comprehensive Neuro-Directory Simplifying Healthcare Research via Technological Integration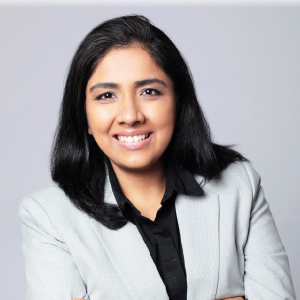 Since 1990s, healthcare entities have actively embraced technological takeaways for rendering patient-centric applied services worldwide. Growingprogressively, numerous tech-oriented platforms leverage communication networks for fruitful exchange of healthcare information between the patients and concerned /specialist doctors. Of late, availability of efficient and modern infrastructure has created new paradigm for affordable and appropriate healthcare solutions and adding substantial database to this vast healthcare setup is Mumbai-based Brain Click, an online access portal providing e-counseling solutions from neurologists, neurosurgeons and psychiatrists to patients.
Ensconced in 2013 under the aegis of Dr. Sweta Adatia(Specialist Stroke Neurologist), Brain Click is the answer to people's concerns of understanding brain & mind related problems and enables them to wisely choose not just a good but right doctor for their problems. Pillared on the concept of patient-centric approach, the platform provides prolific database of medical practitioners, investigation centers and hospitals to choose from and assists patients to undertake suitable treatments in their respective region, hence simplifying healthcare search.
Knowing that urban regions are equipped with super specialty help while rural India struggle for medical aid availability, Dr.Sweta introduced Brain Click as a connective medical online platform and explains how it is simplifying healthcare look out by connecting with the doctors online, in an exclusive conversation with CEO Insights.
How is your rich educational background instrumental in the inception of Brain Click?
Post MBBS, I choose to pursue MD in Internal Medicine followed by studying Neurology from National board of examination, New Delhi. During this time, I authored 'Viva Voce in Neurology' which contains over 1000 neurology questions and caters to the needs of MD/MBBS students undertaking exams in the subject. However, the quest for medical education didn't end here. During my neurology residency, I became deeply interested in pain & stroke medicine and hence undertook fellowship in pain medicine under the guidance of Dr. Pradeep Jain, pain specialist at Sir Gangaram Hospital, and concluded a two-year fellowship in cerebrovascular strokes from University of Calgary, Canada.

"Brain Click is the answer to people's concerns of understanding brain & mind related problems and enables them to wisely choose not just a good but right doctor for their problems"

After returning to Mumbai from Canada, I was aghast at people's ignorance about strokes and how they were confused with heart attacks. As a result, I and my close friends developed a Hindi acronym 'BACHAV' for mass use, which helped people to understand stroke symptoms in simple terminology. The acronym was presented at a national stroke conference and was adopted by a renowned pharmaceutical company for the public and disseminated across India. The scenario further propelled the need for development of an online access portal for patients to easily connect with doctors and hence Brain Click was established in 2013.

How is Brain Click creating a niche in clinical search segment through its cutting edge solutions?
Brain Click was developed as an online access portal for patients where neurologists, neurosurgeons and psychiatrists could be easily reached for video or e-counseling sessions. Being one-of-its-kind website in India to showcase individual specialty specific data in neurosciences, the platform is dedicated to connecting various neuro-doctors to society who offer free brain health advice virtually as
well. Every doctor is provided with individual dashboards to update their contact information, hence provide updated information to patients. Additionally, Brain Click answers brain related disorder queries cost-free; each day nearly five-seven queries are received and appropriately handled by in-house experts.

What are your strategies to instill customer-oriented approach in Brain Click's framework & create sustainable ecosystem simultaneously?
At Brian Click, stringent regulations are followed for maintaining patient's confidentiality while strict policies are put into action for not sharing patient's data with any external agency. The patient's profiled information is shared with concerned doctor only after receiving the patient's permission. As we receive several queries from patients requiring doctors' appointments and services (unavailable in their region), in-house experts caters to each enquiry individually while our brain store delivers latest instruments for brain health treatments. Besides, each clientele feedback is carefully considered and worked upon for improvements and advancements.

Since five years, Brain Click has been a cost-free service platform that aims at being the most updated and latest neuro-directory of India. However, we intend to monetize it by charging appropriate posting fees from the doctors. Besides, the company has revenue sources from MyMedtor website, projects and sale of Cefaly& David instruments. All thanks to our sophisticated workforce wherein the leaders are doctors themselves who work hand-in-hand with Brain Click's trained team who excels in delivering standardized quality services with excellence at par.

Key Management:
Dr.Sweta Adatia, Specialist Stoke Neurologist
A young& dynamic neurologist, Dr. Sweta Adatia specializes in stroke treatment and focuses on creating rich learning environment for enhanced research. She is a very passionate neurologist and looks for opportunity to help as many people in need suffering with neurological disorders.

Headquarter: Mumbai
Offerings: Online Brain Clinic, Doctor Listing& Educational Services