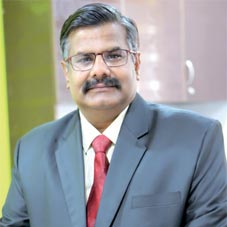 With new medical discoveries, we are marching towards a better healthcare system. However, the process of manufacturing new medicines is not easy. The clinical-stage of drug discovery needs huge resources, it is complex and highly risky. Clinical research organizations are being the rescue of these intricate procedures. However, the number of CROs in the market is growing and it is a critical decision for the clients to pick the great service provider for them. It is important to choose an organization that is a great one that adds value to the medical research of pharma and bio firms. One particularly fine example for such an organization is Croissance Clinical Research - Biopharmaceutical Service provider and full-service CRO, providing services to pharmaceutical, biotechnology, and medical devices companies. The company applies innovative technologies, therapeutic expertise for maximizing the returns on R&D investments of the partners. It also has an impeccable commitment to quality for helping the clients and partners accelerate the delivery of safe and effective therapeutics.
Under the aegis of an avid leader Satish Marakurthi, Croissance Clinical Research breathes customer satisfaction, quality, integrity teamwork, open communication, and constant improvement. In the following snippet of an exclusive conversation with the Founder & CEO Satish Marakurthi, CEO Insights presents interesting facts about him and his brainchild.
Give us brief details about your educational and professional background.
With vast experience of two decades in the pharmaceutical industry, I observed an accomplished global career and successful track record at various levels of establishing and growing business.
I am an ambitious and passionate professional with more than 25 years of international Business Development experience in the Pharmaceutical, IT, and Clinical Research industry. Over the years, I have successfully built and managed Business Development, functional, and Strategic sales teams along with laying out processes for effective sales and partnerships across the globe with enhanced customer satisfaction. In past, I have held various senior management business development and marketing positions with various large global CROs and have also served in senior management for many pharmaceutical companies. Currently, I am serving as a founder and CEO of Croissance.
Customer satisfaction, quality, integrity teamwork, open communication, and constant improvement are at the core of Croissance Clinical Research
Explain your current role & responsibilities at Croissance and how are you leveraging the best of these elements across your Clinical Trial operations?
My role is in the development and growth of the Croissance. I am responsible for overseeing the business operations, focus on stable growth of the Croissance, client satisfaction, and long term relationships.
Elucidate the unique selling points that segregate you from your competitors and help you to attract more customers?
Croissance Clinical research is a full-fledged CRO providing services for Pharmaceutical, biotechnology, and medical devices companies. Being a mid-sized Clinical Research Organization, we provide a broad range of services in multiple geographic regions. We have an experienced team and broad-based expertise, with long-standing therapeutic experience and depth of clinical trial knowledge.
We have a 90 percent repeat business year after year. We have been successfully built on quality and timely delivery. With regards to quality, we have robust SOPs and processes which comply with the regulatory guidelines.
Throw some light on your high-performing team.?
Our Clinical study teams are highly qualified and are of pharma and life sciences domain professionals (MBBS/BDS, B. Pharma/M. Pharma, B.Sc/M.Sc). We have a diverse and talented team of clinical development professionals who have been exceeding client expectations. Our experienced project managers and the team leaders will ensure, that all the services are conducted in accordance with the study protocol, ICH-GCP guidelines, and applicable regulatory requirements.

Tell about a milestone that bestowed the utmost satisfaction in your professional journey?
Recently, I have been awarded the most prestigious award of the "Pharma Leaders Innovative Leadership in Clinical Research 2019" at Pharma Leaders Power Brand Awards 2019.

Name some of your clients, along with a case study with regards to your clinical trial services.
Croissance Clinical Research has been supporting its client in conducting phase trials which include II, III, IV, Observational, and investigator-initiated studies with a focus on clinical operations, Data management, Biostatistics, and Medical Writing. Clients like Cipla Ltd., International Vaccine Institute, Bharat Biotech, Smith & Nephew, Lupin Limited, Dr. Reddy's, SUN Pharmaceutical Pvt. Ltd., Novo Nordisk India Pvt. Ltd., Abbott Healthcare Pvt. Ltd., Bayer, Zuventus Healthcare ltd., Indian Immunologicals, Biological E. Limited, Glenmark, Pulse Pharmaceutical, Sanzyme, Biogen Idec, Merck, Servier, Themis have joined their hands with Croissance.

Satish Marakurthi, Founder & CEO
Specialties
Communication, being product and people's manager, negotiation, leadership, conflict resolution and organisational skills
Expertise
Sales, Business Development, Management, Marketing, Proposals and Contracts, Pharmaceuticals, Biotechnology, CRO Services, and more
Date of Establishment: 16 May 2013
Number of Employees & Office Locations: Located at the heart of IT hub in Hyderabad, with the capacity to hold over 40 clinical research professionals
Awards & Recognition: Pharma Leaders Innovative Leadership in Clinical Research 2019