CyberPower Systems: Incorporating Green Practices into Manufacturing of Top-Notch, Reliable, Cost Effective & Durable UPS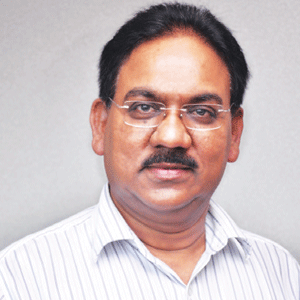 Arun Ghosh, Managing Director
The excerpts from 'India UPS Market Overview, 2018-2023' report casts light on the surge in UPS solutions due to the proliferating demand for electricity as well as quality power amongst consumers and enterprises. Consumers, especially with the knack for technology in this market are clearly on the hunt for products that are enriched with high quality, reliability, green performance and many other attributes. Thanks to CyberPower Systems India Pvt. Ltd.,one of the industry's leading Uninterruptible Power Supply (UPS) manufacturer at the international space for designing an efficient GreenPower UPS energy-saving technology to quench the growing demands among customers for green IT products.
Pledging 'Green Commitment' throughout the manufacturing process, the firm incorporates a bevy of green practices into each of its operations to craft advanced energy solutions for the environment with high quality, reliability, durability and less cost. Arun Ghosh (Managing Director, CyberPower Systems) is enacting a crucial role in managing the businesses of the firm since its establishment by leveraging his prowess in strategic planning, business strategy and project & sales management. The following snippets of an exclusive conversation of Arun with CEO Insights delineates the methodologies followed by the firm in manufacturing the most advanced green energy products.
With the global CyberPower Systems etching its expertise since 1997, how did CyberPower Systems India emerge from this group and reach an entrenched position in less time?
Harbouring a world-wide presence across 60 countries, CyberPower Systems instituted the business in India from 2013 and expanded to over 125+ cities through B2B and B2C product lines in just five years. Our associations with national distributors like Ingram Micro, Redington and Supertron, 1500+ channel partners and regional distributors, eases the merchandising of our wide range of products carried out via the traditional way of distribution. To
further augment our channel partners and customers, we reinforce our online digital presence for Tier III & IV channels, conduct ATL/BTL activities, primary & secondary schemes and also regular extensive training & demos to edify them.

"Our award-winning engineering team meticulously designs and engineers every product on the grounds of outstanding performance and international safety & environmental standards"

Kindly articulate the strategies followed for design till after-sales service of your products.
To minister the needs of customers that rely on quality power protection, power distribution and virtualization products, we design and manufacture UPS systems, PDUs, remote management hardware, power management software, surge protectors, mobile chargers and connectivity products. While our award-winning engineering team meticulously designs (new designs within 20 days) and engineers every product on the grounds of outstanding performance and international safety & environmental standards, our implementation teams at company-owned factories produce it to exact specifications for complete customer satisfaction.

Furthermore, the products that are free from defects in design, assembly, material, manufacturing and workmanship will be subjected to the 'Limited Warranty' stated by the firm. In cases of defective products, we replace them with new or refurbished products during the warranty period. Besides acquiring 102 patents across many countries, we also craft all these products based on green practices by complying with RoHS, WEEE protocols, ISO 14001, ENERGY STAR and IECQ QC 080000 HSPM.

With our customer base entailing enterprise, corporate, government, education, data centres, SOHO and other sectors, our reliable service network assures that these products are available through authorized distributors and sold by VARs, system integrators, MSPs, e-tailers and retailers.

What have been your biggest milestones so far in the UPS industry?
Maintaining high quality, reliability and less cost(15-20 percent less than competing brands) has always been the three primordial aspects that we embed in our services to delight customers and bolster long-term relationships with them. Besides silhouetting as the first company in the UPS market to integrate LCD screens on UPS systems for user-friendly battery
backup management, we devised Patented GreenPower UPS technology, one of the first solutions to attenuate the energy & cost savings up to 70 percent annually over conventional UPS systems. We were also the first in the industry to offer a three-year warranty (including batteries) with our award-winning product line. To illustrate, we have grown to be one of the leading brands globally, No. 3 brand in the world as power systems provider and lately been declared as No. 2 brand among power solution providers in the US.

Enumerate the recent innovations at CyberPower Systems. How do you manage to stay outclassed among your competitors?
With seamless innovations engraved in our DNA, we have recently unveiled highly innovative products under the brackets of UPS, solar and mobile power solutions. For instance, CyberPower Long Backup UPS (UPS + Inverter) deploys the state-of-the-art microcontroller technology for lighting, generator, heater, refrigerator, motor, computer and other sensitive equipment while Modular UPS Systems are embedded with hot swappable feature, scalability and flexibility in terms of redundancy. On the other hand, CyberPower Power Banks are built from UL & BIS certified premium LiPo battery cells to present the fast charging technology with faster recharging at 2.5A and faster output charging at 2.1A, thereby saving time on recharging multiple devices.

To become a true global leading UPS provider as well as power protection provider, we continuously make feature improvements in our UPS and other products to bring maximum value to customers and also create win-win situation with our channel partners.

Key Management:
Arun Ghosh, Managing Director
Equipped with profound managing experiences from Tata Liebert and Hita Technology, Arun joined CyberPower Systems in 2013 and presently stands as the linchpin of its manufacturing operations.

Offerings:

• UPS Systems
• Inverters
• Solar Energy
• Surge Protectors
• Mobile Accessories
• Racks
• Power Distribution Units
• Smart Management Solutions
• Software
• Energy Saving

Office: Taipei, Taiwan(HQ), Mumbai, India (Head office)