Ecoren Energy: Integrated Renewable Developer & High-Performance Asset Owner of Projects at Low Cost of Energy & Unparalleled Efficiency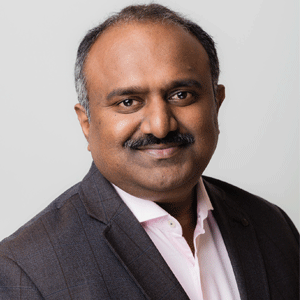 Sunil Kumar, CEO
In 2010, most of the start-ups in the renewable energy space were solely concerned about asset play and deployed a financial approach towards business wherein they raised capital and deployed their assets at scale. Despite being entrenched with similar timelines as that of these start-ups and a two-decade history of OEMs, Ecoren Energy silhouetted as a premier developer and owner of renewable energy projects in the then marketplace with a completely resource-based view and an industrial approach towards developing resource sites.
Post this startup phase, the firm has built in-house competencies for development and construction of projects thereby having complete control on the project economics, resource upsides and development play to launch top-notch and proprietary pipeline while its peers were dependent on OEMs to develop projects with more focus on scaling up the capacity of projects. Prominently, Ecoren Energy deals with renewable projects up to 750 MW capacity which entails almost 400 MW for third-party clients and 350 MW for asset business. Moreover, with the prowess of Prasad Yerneni(Chairman & MD) and Sunil Kumar(CEO)the firm has grown by leaps and bounds and today stands as the perfect manifestation of a start-up that has made great strides through unconventional efforts across uncharted paths. Sunil and Prasad shared their experiences and role with respect to upscaling this company in an exclusive conversation with CEO Insights.
Could you shed some light on your notions about the current green energy sector? Also, please elucidate your methods to outshine amidst the rising competition.
Energy sector is going through a major transformation; globally and in India and that too at a brisk pace. Fuel play, Technological deployments, Industry structure, market framework–all key variables are driving this transformation. With respect to green energy, the market has moved away from Feed-in-tariffs to GW scale auctions including wind sector. The only way to differentiate in such an environment is to have deeper control on the resource and have an integrated approach for development and execution.
Ostensibly, the market penetration of Renewables is significantly burgeoning thereby stressing the
need for smarter and integrated grids that can be incorporated through technological as well as business transformation. In fact not just in India but globally too, companies in renewable sector are striving to achieve this technological transformation in order to sustain the evolving competition. Additionally, the energy sector has clearly metamorphosed from a centralized system to a distributed system with focus on customers, distributed energy resources and renewable penetration.

"We stay as a technology agnostic player and integrated solution provider to end customers by deploying technologies like AI, ML, IoT and others besides providing them lower energy costs"

To cope up with these scenarios, we stay as a technology agnostic player and integrated solution provider to end customers by deploying technologies like AI, ML, IoT and others besides providing them lower energy costs. Further more, with deep perceptions about the regulatory framework, industry structure and value drivers, we have been delivering value for some of the top clients in the energy sector and also creating value to their businesses.

Kindly delineate the types of services that you deliver in the renewable energy space.
Firstly, we prospect high profile resource sites by employing Computational Fluid Dynamics(CFD)model on a microscale to efficiently prospect on-shore renewable projects. Once the resource sites are chosen, we proceed with offering two kinds of services to our clients in the solar and wind domains. On one hand, we craft development services that include development, construction, commissioning and delivering projects to customers;on the other hand, we provide power to our customers via Energy-as-a-Service(EaaS) model at lower costs than the other players in the market.

What are the potential reasons that accentuate the need to incorporate regulatory compliances into your renewable energy services?
Electricity is a concurrent subject having the influence of State as well as Central regulations. While bridging the thin gap between conquering the competition in retail space and promoting utilities to offer power solutions to end customers, we come across few uncertainties in terms of what regulatory policies need to be promoted. In fact, there is a grave need to conform to the requisite regulatory compliances due to the huge advent of pre-eminent long-term capital investors into Indian markets for financial pursuits. Illustrating this need is the case when few companies failed to follow the regulations or made retrospective changes to those
regulations and were posed with unnecessary inflictions in the investment space and many uncertainties. Also, I believe that the energy sector today lacks a comprehensive plan that can take it forward and hence ought to tie up all its loose ends very soon.

How do you innovate to render the best in class services to the end customers?
With the first process being prospecting resource sites, we utilize scientific tools & methodologies unlike our peers who follow a trial & error method, placing us way ahead of them. Besides innovating (in-house)and employing a fleet of atmospheric models at both meso & micro-scale levels, we also ensure to infuse latest technologies like IoT, AI and ML as well as modern applications right into asset management and energy delivery. Then we meticulously try to comprehend various generation and consumption patterns to deliver the most effective solutions.

Kindly shed some light on your avenues to cope up with the advancements in the market along with your future plans for the firm.
I lead the core team at Ecoren Energy from the forefront whose prime job is to discern the new value areas in the renewable energy realm. To stay abreast of the technologies and innovations in this field, we associate with a lot of start-ups and work with many technology proofs trying to understand the advancements across value chain sector and accordingly imbibe them. Moreover, I frequently attend leading workshops and conferences across the globe to keep myself updated on what is happening around in the market.

In view of the future, we envisage to escalate the features of development and EaaS platforms while endeavouring to execute renewable energy projects up to 1 GW.

Key Management:
Prasad Yerneni, CMD
His Core experience coupled with a vision to build superior quality development and asset portfolio in the renewable space led to formation of Ecoren Energy. Prasad is a first generation entrepreneur making new strides in the energy space.

Sunil Kumar, CEO
Post leading the Renewable Investment Practice at PwC India, Sunil joined Ecoren Energy and presently outclasses in the deepest valued markets of Renewables with distinctive development capabilities and track record of quality execution.

Office: Hyderabad
Offerings:
• Solar Power Projects
• Wind Power Projects