GSE Renewables: Boutique Consultancy, Development firm & Investment Banking services company Assisting Clients with Turnkey Renewable Energy Solutions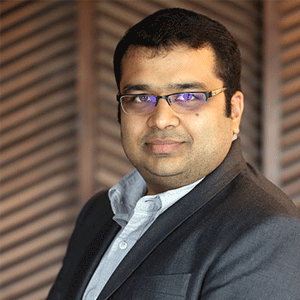 Sahil Kejriwal, Director
In the contemporary world brimful of ever-evolving laws and legal conditions, appraisal of renewable energy projects along with the execution of due diligence is highly imperative prior to finalizing transactions. Revolutionizing the ecosystem of renewable energy projects with group expertise in legal, financial, commercial and technical due diligence, GSE Renewables (GSER) is making great strides towards delivering financially and professionally competent values to clients as well as turnkey solutions since its establishment in 2016. Enriched with deep fervour for attaining an entrenched position in the renewable energy space while ensuring long-term investor wealth, GSER silhouettes as a niche consultancy and investment bank assisting clients in project selection, financing, due diligence and overall project management. Currently the company is also strengthening its Development arm of the business.
Under the leadership of Sahil Kejriwal (Managing Director, GSER) who embarked on managing the business of this firm in 2016 with great insights on solar technology, finance and public equity markets, GSER has closed $45 million worth deals with the support of top industry professionals who harbour a combined experience of 100+ years in disparate fields while its development arm has closed up to $8 million worth deals. The following excerpts of an exclusive conversation of Sahil with CEO Insights articulate how the firm adeptly blends the clean & sustainable renewable energy solutions with its investment rationale.
As India is expected to more than double its current renewable electricity capacity by 2022, how do you leverage opportunities akin to these in carving the path for GSER?
The entire green energy industry is subject to rapid evolution, maturity and consolidation, and hence we must stay on pace with these changes to keep GSER nimble, agile yet robust. We are also carving our path towards sustainable growth by fusing right strategy, timely execution, focused capital allocation and right talent hiring. Helping our clients invest in wind, solar, energy efficiency, water resource management and other smart energy efficient technologies, we contribute a great deal in combating India's electricity demands, thereby unveiling a sustainable future for all the people.

"GSER silhouettes as a niche consultancy and investment bank assisting clients in project selection, financing, due diligence and overall project management"

Kindly cast some light on the diosyncrasies of your financial advisory and its role in the timely fruition of your clients' projects.
As a specialized firm with 360 degree framework in renewable energy consulting and development, our industry and domain experts endeavour to comprehend the nuances of this industry and continually enhance financial products. Backed by industry and domain knowledge with thorough due diligence across commercial, technical and legal spaces, our financial advisory structures investments with high pedigree off-takers and ensures to mitigate their risks at all times. Our advisory platform also guides developers on PPA development, market entry and company/product structuring. Besides honest advisory and independent due diligence, we are also recognized for project conformity and scheduled commission within promised time frames along with good output & returns for investors giving us an edge over the competitors.

Under what domains do you offer the renewable energy solutions? Also, enumerate your services offered in this sector?
Holding a comprehensive expertise & industry experiences in solar, wind,,and energy efficiency, we act as an internal 'CFO for clients'(mostly reputable HNI's and family offices) projects and present them a transparent, cost effective, highly efficient and hassle-free experience that can make their portfolio
greener and richer. With deeper focus on solar, we develop, finance, engineer, construct, sell and operate India's efficient and most advanced rooftop & ground mounted PV power plants as well as devise configurable renewable energy solutions. We further design OPEX models at 20-30 percent lower than grid rate solar plants for off-takers and also OPEX models of solar investments with high IRR for investors. Apart from this, we deal with investment banking on large renewable energy projects up to 10 MW+ and also give loan assistance to clients for all the above products.

With the advent of new products & technologies in renewable energy space, kindly elucidate your strategies to innovate and stay abreast. What do you foresee as the future of GSER?
As we are a financially focused firm in the renewable energy industry, we are presently engaged in creating new debt models to fund solar and other renewable energy products and also working in the wind and water domain. We seamlessly update ourselves and our teams through conferences, trainings and hiring young & energetic talent. While developing expertise in PV, storage, water and energy efficiency, we are envisioning to become one of the best and most efficient renewable energy companies which give its partners a great experience.

Key Management:
SahilKejriwal, Managing Director
Relishing experiences from diverse domains, Sahil emphasizes on the strategy and right levers to create renewable energy products that allow fund flow with mitigated risks yet high returns for the investors.

Offerings:
• Rooftop Solar Plant Project Development, Consultancy & Project Execution
• Financial Investment Energy Efficient Products in Solar, Wind
• Advisory on PPA Development, Market Entry, Company/Product Structuring for Developers
• Loan Assistance for all above products
• Investment Banking and Deal advisory

Office: Mumbai