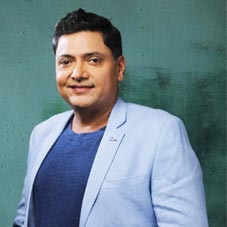 Your business realm is patently your asset, but transforming it into a setting that is vital to both employees and customers is what really matters! First impressions are inevitably vital, thence the biggest stimulant of the designing job primarily follows the understanding of client's business strategy for creating an appealing yet engaging space. A corporate interior designed keeping in mind the types of business functionalities (meetings, presentations, cubicles, and collaborations) practically incises an impactful delivery (functional, inviting and comfortable) for the purpose (efficient and productive) and significantly amplifies one's brand reputation. To solve such a challenging interior designing task, enterprises nowadays are hiring or outsourcing their work to freelance corporate designers or design service providers. But if a company wants the long term value for its money, then engaging with a professional corporate interior design services company is worth employing.
Poised perfectly in the prospering environ of corporate interior design industry is Mumbai-based D'fine Art, a syndicate of innovative minds who are enlivening the client's brands by exactly recognizing the clout of a meaningful and impactful designing. Designing office interiors and every inch of the space, while also giving importance to the aesthetic values is where D'fine Art's expertise lies. Initially, designing the television themes and film shades until 2015, D'fine Art, under the aegis of Narendra Rahurikar (Managing Director), has today evolved into a boutique designing and build company where it outclasses other players in the field of corporate interior designing. Be it any requirement of the client, the company stands at the forefront to address them and also resolves every concern, if pointed. D'fine Art understands how the space needs to be configured in sync with the company's functions, hence, as a good partner has been instrumental in the accomplishment of several corporate interior designing projects, till date. Look into the following snippets of an exclusive conversation of Narendra with CEO Insights wherein he elucidated about D'fine Art's craftsmanship in creating incredible yet highly functional corporate interior designing projects of all time.
Kindly elucidate on your journey with D'fine Art since its inception. What were the challenges encountered while constantly maintain the standard of the deliverables?
I am a Bachelor in Fine Arts, Arts &
Advertising, and the amazing learnings I had there are the building blocks of what I am today and my capacity extend. D'fine Art is the resultant of my spirited endeavour. I started on this enriching journey accompanied by my fellow team members around 15 years back.
Carrying on the same vision, we worked towards a common goal of making the company a multitude caterer of a catalogue of services in the media & entertainment industry beginning from Storyboards, Pre-visualization, Graphics, Animations, apart from our basic specialty of production designing requirements for film & television fraternity. It was in 2015, having accomplished several huge projects (55 films and 200 television shows) in the Production Design & Art Direction field, I set my foot firm in the Corporate Interior Design space.
Having completed several corporate interior design projects for clients like Edelweiss, Bank of Hyderabad, and more, including celebrities offices, today we are an ac knowledgeable solution provider in the industry. Striking aside the typical coloring theme or cubical space modelling, we are known for our unique and different corporate interior designing work.
In the times of COVID pandemic too, an array of new design concepts have flooded the industry
Challenges were of course there alike other industries, as our clients tend to be skeptical at first concerning the conception, modelling to execution, including material used. Fortunately, we have been successfully overcoming all such concerns, along the years giving client a walk through deploying 3D models, material and finish of the design carved.
Expanding as a strong & reliable Corporate Interior Designing Solution Provider, what opportunities do you foresee in the Corporate Interior Designing market, and how are you moulding your company with respect to this?
Corporate interiors are changing continually. From being a space of cubical structures with straight line designs, and typical colouring, it has diversified significantly after the introduction of Google interiors and more. Also, co-working space concept has also propelled the market. In the times of COVID pandemic too, an array of new design concepts have flooded the industry.
Standing on the front foot, we are proficiently succouring the prospective clients using a comprehensive suite of editing and annotation designing tools, software application, technology-induced furniture and structures, and deploying a well-equipped manufacturing unit with CNC machine and FRP fiber machine, painting and carpentry unit. We have around 50-60 labours working for us everyday and we hold collaboration
with many top industry manufacturers, suppliers & vendors for the supply of quality materials, modern technology furnitures, IoT driven products, and more. Here, we provide our customers with the latest and looked-for services in the corporate interior design industry.

Starting with brainstorming with clients we share a mood board with them for further references, lay down 3D design (to let them choose from), take them on walk through for inspecting & selecting materials, followed by other things. It entirely a customer's choice to use imported or our inhouse manufactured furniture or metal products for designing purpose. However, in case of importing items, we help in procurement too. Doing all sorts of things in the process, we also help them perceive the BOQ of things, and then decide on budget. Our approach is quite transparent although.

Are you coming-up with any innovation or up-gradation to enhance your existing corporate interior design services portfolio?
Witnessing every space getting overhauled by technology, we have also incorporated some technology driven solutions in our designs like AI and voice command (Alexa) regulated things which can help change or close curtains, lock doors or PCs, monitor windows & AC (on/off), and many more, from remote places.

Also, presently, in the times of COVID, when people are very conscious about the hygiene, we have come up with infinite assimilation in our services and approach. Some of which are UV corridors, sensory door handles, antenna scanners, and more that entirely help avoid touching. Using virus free sofa cushioning & covering, virus free paints, fire proof paints, and more, we are trying to provide more client-centric solutions.

What is the future roadmap set for your company? How are you updating yourself with the latest technologies/ industry trends in order to make D'fine Art reach its future goals?
We have a lot of projects in hand which we plan to finish putting in our best. Also, this year we wanted to double our revenue, but affected by COVID, we lost in the first two quarters. However, we were able to pursue only 25 percent of the expected target. But, further we plan to cover for the losses in the remaining two quarters and relish good revenue.

Out-and-out, growing along with the futuristic technologies like IoT, AI and more, we at D'fine Art want to ensure that we are always scaling-up our capabilities to new horizons, bringing us challenging projects.

Narendra Rahurikar, Managing Director
A Bachelor in Arts, Fine Arts & Advertising, Narendra has impeccably grown the with D'fine Art over the last 15 years, accomplishing multiple projects as a boutique corporate interior design and build company.
Office: Mumbai