Dr. Syed Mazhar Mohiuddin: Endeavouring To Improvise Health Claims Administration To Help Members Behind & Beyond Insurance Approach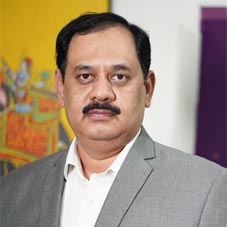 It was years ago in 1986 that the health insurance sector was launched in India, liberalization of economy and general awareness has had an overwhelming effect leading to unprecedented growth of the healthcare insurance industry. According to the statista.com, the health insurance sector which valued Rs. 370 billion in FY18, has been now projected to cross over two trillion rupees in 2030.
Hence, this growth requires the appointment of maestro leaders in the healthcare who can help in delivering this burgeoning demand of healthcare, while maintaining quality. This is exactly where Dr. Syed Mazhar Mohiuddin (CMO, Family Health Plan Insurance TPA (FHPL)) has been playing a significant role at FHPL, helping people with his very deep knowledge in the Health Insurance field.
In an exclusive conversation with the CEO Insights, Dr. Syed talks about his approach and his journey at Family Health Plan Insurance TPA Limited (FHPL) so far.
Delineate on your educational & professional background prior to joining FHPL?
I am an M.D. Physician from Lviv State Medical University, and also hold a Post-Graduate Diploma in Diabetes from Chennai, along with a degree in Law (LLB) from Osmania University. Having worked as a Sr. Resident at Mahavir Hospital overseeing Casualty department, and at Satya Kidney Centre managing the Renal Transplant patients, besides running a self-managed Clinic, I bring along an overall experience of 21 years now, of which more than 16 years I have dedicated in serving the Health Insurance sector.
How are your experiences helping transform the company's offerings for the betterment of the clients?
I have been part of FHPL team since its initial stages and have witnessed the company growing from the
ground level when processes like enrollment, data receipt from insurer, complete claim processing till payment to the insured were manual. But now every process has moved to digitization, which has brought speed and efficiency into many processes. Secondly, apart from only serving as backstage insurance support to the insurance companies, FHPL now also provides a gamut of wellness and preventive healthcare services to corporates, which helps them in ensuring good health of their employees.

The life lessons that I carry with myself are integrity and timeliness, which are of utmost importance in any profession. More so, in medical profession where a difference of even few seconds often save lives, I strive to never miss out on things at FHPL. Also, Preventive Wellness is extremely important and the benefits of good diet are abundant which the masses need to be made aware of. Also, everyone should imbibe physical activities/Yoga into their daily life right from a young age to ensure lifetime wellness.

How does FHPL operate in the health insurance industry? Delineate the portfolio.
Incorporated in the year 1995 and licensed by IRDAI in the year 2002, Family Health Plan Insurance TPA Limited is today one of the largest and most reputed IRDAI Licensed Third Party Administrator (TPA) in the country. It caters to the needs of Health Insurance benefits administration for individual customers, corporate clientele, and State/Central Government sponsored Health schemes.

It is the first licensed TPA to be certified with ISO 9001:2008 for quality standards & processes, and ISO/IEC 27001:2013 for Information Security standards. Driven by its ambitious goals and continuous innovation in processes and technology, FHPL has developed & launched its own mobile app 'FHPL Mobile Sparrow', which is accessible on all IoS and Android devices. This benchmark product in the health insurance industry provides a comprehensive range of services like access to policy wordings and benefits, e-cards, network hospitals, claim documents and many other features.

With presence in over 55 locations and 25 states PAN-India, FHPL is backed by a strong & highly experienced management team, over 200 qualified medical personnel and 1600+ expert work force. It brings forth a range of allied healthcare and wellness service offerings focused on delivering a
holistic set of services to its members. Due to its consistency and endeavor to render services par excellence, today FHPL stands tall relishing spectacular growth where it has touched over 65 million lives through its service.

What are the various responsibilities that you hold at FHPL? What are the strategies you follow to manage your organizations' health insurance portfolio?
At FHPL, first half of my working hours go into monitoring the health claims processes in a clinical setting and the other half into discharging administrative responsibilities. Monitoring clinical health claims involves finding ways to improve it both administratively and clinically. I ensure that the new on-boarding Doctors are well trained on our quality processes, develop deep understanding of our various insurance policies. We equip the processing doctors' team with latest medical updates by aiding in medical seminars/orientation by leading clinicians.

Are you involved in any form of innovation at FHPL that could help augment your services?

Innovation is the need of the hour, be it any industry. AI and digitization of processes in healthcare are the new big thing and it has been helping in enormously proliferating the dimensions. At FHPL, I have also been involved in setting up auto adjudication of claims so that we are able to render much better services with enhanced efficiency, accuracy and convenience to all our stake holders.

What plans have you in box for the company?
Currently, we are focused at maximizing automation of processes through AI. For instance, mentioning proper diagnosis along with the details of procedure using ICD and Procedure codes, the system will identify the details, match it with the hospital tariff and auto adjudicate the claim along with the amount which needs to be approved to the hospitals.

Dr. Syed Mazhar Mohiuddin, Chief Medical Officer, Family Health Plan Insurance TPA
An M.D. Physician from Lviv State Medical University, Dr. Syed has worked as a Sr. Resident at Mahavir Hospital overseeing Casualty department, and at Satya Kidney Centre managing the Renal Transplant patients, besides running a self-managed Clinic.

Office: Hyderabad