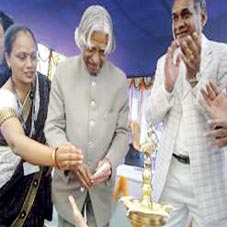 With the increasing incidence of lifestyle diseases, rising demand for affordable healthcare delivery systems due to the increasing healthcare costs, technological advancements, the emergence of telemedicine, rapid health insurance penetration and government initiatives like e-health together with tax benefits and incentives, Indian healthcare is experiencing a new wave of opportunity. However, the huge contributors of this burgeoning growth in medicine and healthcare are the healthcare and clinical research leaders who play a vital role in devising, managing, discovering and implementing precisions in healthcare or medicine.
Dr. Sabita Swain, Chief Medical Officer at Vedanta Aluminium is also one among them who is on this treacherous path comprehending healthcare with her 28+ years of experience in the industry. She currently outclasses as a doyen in the niche healthcare segment due to her countless achievements. Wait no further and delve into the following excerpts of an exclusive colloquy between Dr. Sabita and CEO Insights wherein she describes at length about her life as well as Vedanta Aluminium.
You hold years of experience in the industry. Highlighting your professional journey, tell us about the important lessons you carry with you till date.
My professional journey has been quite intriguing, I don't know where to start from. However, there are some that have contented me and aggrandized my portfolio. I started my career, working with HZL (Odisha) where I had the opportunity to work single handedly carrying the health delivery system at the underground mines site. Then I was also a part of onsite support campaigns which was arranged for the super cyclone affected people (from Odisha coastal villages).
Later, at HZL (Vizag), I designed occupational health MIS. At the time, I had conducted research in effect of sulphuric acid fume in dental erosion as an independent factor, which was chosen to display in poster presentation in International occupational health conference, Milan, Italy. At Vedanta Lanjigarh also, I indulged in providing healthcare to community including enrolling persons of the entire Lanjigarh Block in State
Health Insurance scheme helping the BPL families in need. Worked hand in hand with District administration during Anthrax and Cholera epidemic. Also, involved diligently in reducing Malaria burden and Tuberculosis treatment and prevention of HIV/ AIDS with help of OSACS. I even received award from State for training 3,000 Anganwadi workers in First Aid in one year by St. John Ambulance. There were many events at the company that have appeased me greatly.

As the CMO at Vedanta Aluminium, Jharsuguda and Head Health of Vedanta Group, working diligently I ensure to make zero occupational disease, implementing the best practices, deploying coach doctors, developing health task force, promoting industrial hygiene capability, and designing community care in line with National Health Mission. Working together with District Health Officers at the headquarter, I helped in providing necessary technical support to establish COVID Hospital at JSG in COVID pandemic, establish 100 bed capacity COVID Care Centre at our campus and ensured business continuity during the pandemic. I have also received award from State for best occupational physician, best occupational health centre, first aid training to persons by St. John Ambulance, for Voluntary Blood Donation, multiple CII, Greentech and Apex Awards, Chairman Award for sustainability and ensuring COVID 19 business continuity.

Working alongside community, I became proactive, learned how to strengthen my team, apply change strategy as per the changing scenario. My decision making skills improved. Keeping myself professionally adept and adopting new technologies, I prevented, promoted, counselled, rehabilitated and engaged with multitude of persons from different field. My best moments in life were to be with the great men for hours, translating their speech to the local community (from English to local language). I admire their strength and attitude to inspire all to achieve personal excellence, but with a strong commitment to overall growth and wellbeing of society. A visionary I missed every second.

What role do you play as the CMO to ensure quality of care provided by Vedanta Aluminium? How are you using technology to accomplish this?
As the CMO at Vedanta, I am bestowed with a huge responsibility to manage and improvise the system. I have been doing this by deploying software, telemedicine and full-time specialist, visiting consultants, and upgrading infrastructure. However, for constantly upgrading my professional knowledge, I have been engaging myself in continued in-house training and external training organized by Apollo Medvarsity, SRMC Chennai, BOHS, BMJ, and Fortis Hospital. Looking after
seamless integration and liaison with corporate hospitals and medical colleges, I am promoting positive health through lifestyle modification, nutritional counselling and rehabilitation service. I have secured advanced life support ambulance and air ambulance service, community mobile health care, training and support during disasters, epidemic, pandemic, by working along with district health professionals. In lined with National Health Mission programs, I thereby am helping provide preventive, promotive, diagnostic and rehabilitation service; arranging treatment at doorstep, nutritional counselling, life style modification; and preserving local food species & medicinal plants for personal care.

Being in such a responsible position, you surely need to keep yourself abreast of all the trends and technologies. How do you achieve this?
To stay at par with the industry requirements, I have been upgrading my professional knowledge by self-educating myself, learning about occupational medicine, occupational hygiene BOHS modules, Diabetology, Paediatrics, and HSE management. I also keep attending and arranging workshops, seminars, webinars, conferences, conducting on site surveys and trend analysis, HIA, and HRA.

How are you strengthening the team at Vedanta Aluminum through the best of hiring, training, and evaluating them?
Appointing Apollo Hospitals as our knowledge partner, adopting BOHS, OSHA, NIOSH, CDC, WHO, ILO, ACGIH guidelines, assimilating industry best practices, benchmarking & developing technical standard, management standards & performance standards, I have been able to improve healthcare services on continual basis.

What plans have you chalked out for the company?
We plan to implement the use of Tele Health in order to upgrade our health care system and build competency across the healthcare industry. Emphasizing on occupational hygiene, we will be organizing robust industrial hygiene programs for employees and thus reduce exposure to work place hazards and its long term health effects. Prioritizing community healthcare, we will be promoting diagnostic service for community in collaboration with SRL Ranbaxy. Last but not the least, we are also upgrading our medical insurance and life term insurance scheme.

Dr. Sabita Swain, CMO, Vedanta Aluminium
With over 28 years of experience in the healthcare industry, Dr. Sabita has been playing a major role and creating benchmarks in training, motivating and overseeing all health care providers and support staff at Vedanta Aluminium.