EFC: A Consortium of Affordable, Smart & Functional Workspaces Transforming Your Business Goals to Fruition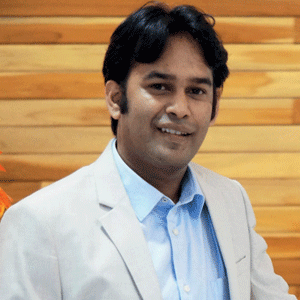 Bygone are the days when almost all businesses, right from startups to well-established ones, were battling against numerous aspects to acquire the perfect workspace. But Entrepreneurial Facilitation Centre (EFC)forayed as a unique workspace provider in India in 2014 that created a world completely devoid of brokers, landlords, lawyers, overheads, legal expenses, IT expenses, furnishing expenses, utility bills, maintenance bills and many other aspects for the emerging businesses. All that a business ought to do is emphasize on its targets and goals while EFC eliminates the stress involved in setting up and maintaining an office space through minimal costs, greater flexibility, diverse networking and increased productivity.
Today EFC silhouettes as the hub of smart and sophisticated workspaces that is seamlessly addressing multiple demands of individual entrepreneurs as well as behemoths in accordance with the global standards of co-working. This Pune-based firm is in fact the brainchild of Umeash Sahhaaii, an entrepreneur, businessman,investor and philanthropist, who is living his chief grail of creating exemplary business and incubation centers to foster the entrepreneurial culture in India. The recent lease of two business centers in Navi Mumbai spanning across a combined 62,000 sq. ft. of area, stand as one of the biggest milestones in EFC's life thereby totalling its business centers to a stunning 12. Here are the snippets of an exclusive conversation of Umeash with CEO Insights which will walk you through the excellence of EFC and its services.
Kindly shed some light on each phase of your entrepreneurial life that led to the establishment of EFC?
From the age of 18, I had this unswerving zeal to become an entrepreneur and hence founded Welken Electro Mechanical to manufacture UPS inverters. Following this, I played significant roles at Maverick Software in 2007 and USAT Web Inc. in 2009 and eventually became an industry leader in their respective verticals. Success and experience I earned from these firms indeed motivated me to lay the foundation for Elves Technology, a software development company in 2010 and also transform it into a global web products company in less time. It was during this entrepreneurial phase I learnt the hardships in launching and running a new business which entails the biggest onus of finding the perfect office space. All my efforts right from buying a new office, renting an office place and buying new furniture for it to searching for alternate solutions ended in vain. I then realized it was not just me but almost every entrepreneur facing similar issues in finding a good, ready-to-use and affordable office space. Post exploring different plans for an incubation center, I set up EFC in 2014 which provides a fleet of beautiful, functional and affordable workspaces furnished with tools and services that can help you in attaining your business goals.

"Today EFC silhouettes as the hub of smart and sophisticated workspaces that is seamlessly addressing multiple demands of individual entrepreneurs as well as behemoths"

How do you ensure to eliminate all the fundamental hassles involved in setting up a new workspace?
Firstly, our clients can communicate directly with the concerned members at EFC instead of associating with brokers or landlords to procure a new office space. Secondly, we ascertain to create fully functional offices on flexible leases that are equipped with a spectrum of amenities including HVAC, housekeeping, and electricity with backup, high-speed internet, conference & meeting rooms with latest equipment, shared concierge, gourmet cafeteria, round the clock security &access, and much more. Besides infusing a creative and innovative ambience, our workspaces conform to the global trend of collaborative business spaces to
encourage collective work powered by cutting edge technology. Clients in fact can avail the best plan & services of their choice at affordable rates and are never entitled to any agreement or contract. We never leave them dissatisfied with our services by ensuring to engage at least one EFC support staff on each floor to address their grievances. In a nutshell, we present our clients with the luxury of choosing from 5000+ well-appointed workstations entrenched at the best locations in India.

Besides creating office spaces, how do you manage to support businesses throughout theirjourney?
We at EFC basically strive to deliver infrastructural and service level assistance and other back-end support to clients who approach us with just a business idea or product prototype. With an attitude of welcoming challenges, EFC's team of like-minded and fervent professionals always think out of the box to discover innovative ways of executing the projects. Be it serviced offices with 'Get Started Now' workspaces, co-working office suites motivating you to be more productive, virtual office services to stay connected, well equipped meeting & conference rooms, or sophisticated training rooms, we leave no stone unturned to give our clients the best. In fact, every square inch of our workspace is designed in a strategic manner to generate maximum returns for your investment as well as place your business at the zenith.

Key Management:
Umeash Sahhaaii,CEO& Founder
Aiming to boost the entrepreneurial culture in India, Umeash has grown from a tech-savvy professional to an industry leader who currently supervises the creation of multiple, fully functional business & incubation centers under the brand EFC for both startups and behemoths.

Offerings:
•Serviced Offices
•Co-Working Spaces
•Virtual Office
•Meeting & Conference Rooms
•Training Rooms

Office:Pune