My Branch: Ensures Hassle-Free Business Expansion via Provision of Personalized, Fully Furnished Branch Office Spaces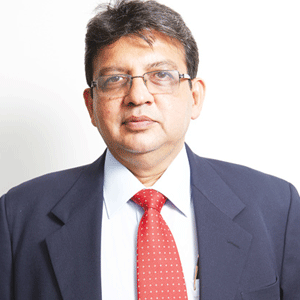 Entrenched primarily across the megalopolises of India, business centresare available as pre-forged offices to customers with no option of branding, shops & establishment registration and customized furniture. Addressing this prevalent issue, My Branch Services Private Limited outclasses as the first Indian company that offers fully furnished branches for businesses across both the megalopolises and Tier II & III cities of India and abroad. In contrast to business centres, My Branch creates customized office branches with furniture, interiors and branding as per the clients' desires, thereby presenting them the feel of working at their own office. For instance, business centres do not allow banks, insurance and mutual fund companies to operate as separate business entities while My Branch's model proffers them their own personalized offices or branches. Basically this firm is a conglomerate of services for clients' business expansion, analogous to a shopping mall that is a conglomerate of commodities from different brands.
No wonder My Branch is presently relishing long-term associations with multiple clients, especially the well-established companies by enlivening their expansion phase and etching their presence over the industry in the shortest time possible. My Branch, a Narayan Bhargava Group company, was founded in 2015 by Narayan Bhargava(Chairman & Managing Director),a highly knowledgeable entrepreneur who has not just enlarged a single member team into 10,000+ across India by 2018 but also been the driving factor behind its growth. Narayan has articulated his role in uplifting My Branch and also its distinctive services over an exclusive conversation with CEO Insights. Here are the excerpts!
Kindly shed some light on your business model and its role in
creating personalized office spaces for clients.
Qualified as a chartered accountant and cost accountant, my strongest motto always was to launch a new venture every three-four years over diverse lines of businesses. While overseeing the business at My Branch, I witnessed that most of my clients were longing to open their branches in as many cities possible but were alarmed by the huge hassles and costs involved with it. Hence I came up with a unique business model that can assist clients throughout their entire process of office expansion with at affordable costs.

" I witnessed that most of my clients were longing to open their branches in as many cities possible but were alarmed by the huge hassles and costs involved with it"

With the recourse of vast experiences in setting up BPOs for the domestic market, we firstly take a larger space of about 5,000-7,000 sq. ft. area in a smaller town and create offices with common amenities like training rooms, meeting rooms, single sitting spaces, virtual offices, cafeteria, reception, security, housekeeping and many more, for clients to avail them as long as they require. In addition, we manage to provide personalized furniture, interiors and other essentials for a new office. Our branch offices are ready just in a span of 3 weeks from the time we sign on the dotted line with the client.

What other benefits do your clients relish with respect to office expansion?
Over the past 39 years, I have forayed into numerous fields like BPOs, HR, IT and others. 'Calibehr' is my other company which is a professional business services enterprise coalescing the synergies of people, process and technology. Our Calibehr team helps clients with compliant services, back office activities, hardware, technology-oriented projects, logistics and other facets entailed in opening an office at significantly low costs.

On the other hand, we safeguard people as well as their data at My Branch via establishing office spaces comprised of servers with secured data, doors with access control, specific compliances like two lifts, two exits, fire sprinklers, fire safety devices & others, and buildings with fire NOC and occupancy certificate.
Could you illuminate your strategies to stay conversant with the influx of customers' demands pertaining to the attributes of an office space?
Deploying robust mechanisms, we pledge to incorporate feedbacks from customers on a monthly basis, address their challenges proactively and accordingly resolve the upcoming issues. Furthermore, I supervise My Branch's entire business and encourage my team to constantly innovate and enhance our business with regards to information flow, technology, reporting, customer experience, seamless process, office interior design and other attributes. Especially our in-house architects collaborate with their peers outside the firm to come up with better design, quality, look and feel of interiors for our office spaces.

How do you envision the business operations of My Branch for the upcoming years?
Being the only firm in India with business expansion services spanning across many cities and towns, we believe that a great future is set ahead for us wherein clients, being SMEs, Large corporates, Government Institutions, Foreign Companies etc,will seek us for their expansion needs while many others might choose India to establish their business. We envision expanding across 50+ cities by this year-end and also 300+ cities of India within the next three years.

Key Management:
Narayan Bhargava, Chairman & Managing Director
A first generation entrepreneur and an ideal visionary, Narayan ascertains to craft end-to-end services with each service accentuating My Branch's core motive of addressing clients' business expansion needs.

Offerings:
•Branch Offices
•Virtual Office Space
•Meeting, Conference & Board Rooms
•Managed Services
•Shared Services
•Support Services

Offices: Allahabad, Ahmedabad, Bengaluru, Bhubaneswar, Bhopal, Chandigarh, Coimbatore, Goa, Guwahati, Jaipur, Jamshedpur, Ludhiana, Lucknow, Mumbai,Pune & Ranchi