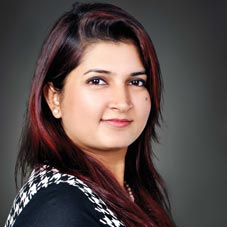 There is no doubt about the fact that the success of any enterprise is directly proportional to the ups & downs of its employees' performances, and the performance of an employee depends on their training. This is why training & development program plays an important role in the comprehensive development of an organization. Though training programs were developed many years ago, in the current era of the competitive business environment, it has become a crucial factor in companies with certain objectives in mind. Consequently, today, an employee training program is called successful if only it can cater to the ever-changing business requirements and help employees learn about developing operational processes and technologies while enhancing their overall skills. Offering exactly the same is Elaan Training Private Limited, a Mumbai-based Corporate Training & Coaching firm.
This 2018 established organization believes that corporate training is beyond enhancing qualities or skills; rather, it is the ability to help capable candidates build relationships and careers that achieve a positive impact on the business. Under the aegis of Devanshi Sharma (Co-Founder & Director), Elaan Training has carved-out a niche for itself in the corporate world. Known for its workshops on effective communication, image management, leadership programs and many more for corporate and business houses, Elaan Training, in a short span of time has established its name in the industry as one of the leading corporate training service providers that operates as a highly professional partner for training and coaching solutions. Talking to CEO Insights, Devanshi shares in detail about her organization, its offerings, and future plans.
Tell us more about Elaan Training and its distinguishable aspects.
Elaan Training is an organization that is into the business of transforming lives. We believe that employees are the base of an organization, and we strive hard to make that base stronger by offering the best training & development solutions.
The sole aim of Elaan Training is to enable leaders and executives to become the best they can be, and we passionately believe in the infinite potential of human spirit and capability. Though we are known for our effective communication, image management and other corporate training services, we also believe in keeping-up with the changing environment at the workplace. So currently, we are proud to introduce more behaviour-based topics and specially designed modules such as Brain Gym, Energy Medicine, Happiness Quotient, Personal Branding, Emotional Intelligence, Creative Problem Solving and many others.
We believe that employees are the base of an organization, and we strive hard to make that base stronger by offering the best training & development solutions
We work with a panel of experts in each field who execute our trainings and workshops. Moreover, we are the only training company in the industry that deals with the wellness vertical. Our solutions are crafted to cater to all of the employee engagement related requirements of an organization, and this is what segregates us from the crowd.
Throw some light on your professional background and experience that helps in moulding strategic business modules for your organization.
I started my career as an Image Consultant at ICBI and an international facilitator in the US for Image Consultants from India. Post-ICBI, I went-on to do my certification in Brain Gym and Happiness. While working in the personal & corporate training industry for almost 10 years, I interacted with individuals from across the world. This helped me to understand, interact and guide people of all ages and diverse backgrounds.
My biggest asset I would say is the ability to create customized modules to fulfil the specific requirements of companies. This has paid-off well, as Elaan Training has conducted workshops in about 56 cities across India and transformed over 6,000 lives in its inception year.
Tell us about your offerings and the service portfolio that you bring to the table.
We are a one-stop-shop for corporate training services. For skills up-gradation, we design and execute programs on behaviour, soft
skills, image management, leadership, customer relationship, sales, creative thinking, stress management and more. Under our wellness vertical, we offer workshops on glass bowl gardening, brain gym, the art of manifestation, storytelling, movement therapy and more. The wellness workshops are targeted towards employee engagement and stress management.

The other factor that differentiates us is our methodology. Our workshops are experiential – whether they are online or classroom-based. We design our sessions to be extremely interactive, where the trainer is more of a facilitator. This method enables the participants to be involved in the workshop from start to finish. We also provide individual participant feedback to the company for a few selected workshops.

What opportunities do you foresee in the current corporate training industry, and how are you moulding your training centre with respect to the same?
Currently, in our country, we are happy to notice that companies are giving a lot of importance to people management and their up-gradation & well being. They also want to focus on the wellness of their employees in both mental as well as physical perspectives, with key emphasis on stress management. So, there is a huge opportunity as well as requirements in the industry, and we at Elaan Training have created modules that aim to fulfil these requirements.

What is the future roadmap set for your organization?
In order to cover a larger number of audience in the current scenario, we are planning to make a few of our training modules online. We are also in talks with the state and central governments to launch programs on their behalf. Apart from that, we are focusing on 2020 to being the year of wellness, during which we hope to conduct as many programs as possible to help corporate professionals achieve emotional and mental wellbeing.

Devanshi Sharma, Co-Founder & Director
A committed trainer with dedicated goals, Devanshi is a qualified Image Consultant, Brain Gym and Happiness Coach. She has been an alumnus of AIESEC, the biggest youth management organisation in the world, and MILT, one of India's foremost communication forums.

Office: Mumbai

Offerings: Programs for Happiness, Brain Gym, Art/Drama/Yoga Therapy, Personal Branding, Motivation, Image Management & many others