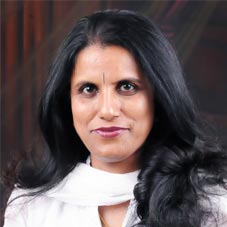 The Indian technical communication sector is booming since the last decade. It has grown from an unfamiliar profession to occupation with great demand. Professionals like technical writers, and instructional designers are gaining popularity, and organizations are looking for experts to manage all the technical communication processes with greater efficiency. However, to fulfil the requirements and excel in the industry, just like other professionals, the technical communication professionals also need training and development. Unfortunately, there exists a gap – the technical communication training industry is highly unorganized and there is a lack of formal training providers in the country. There have been some attempts to include technical communication as a subject in colleges, but so far, it is only offered as an optional subject. This gap is filled by private institutes that offer a range of courses from the basics of technical writing to detailed training in specific tools & technologies. One such organization is TechnoKraft, a Bangalore-based training hub dedicated to impart training in technical writing and instructional design.
Initiated in 2003, the training centre was established to mentor aspiring technical writers and instructional designers to enrich their skills. Since then, the firm has grown as a leading centre to impart high-end technical writing training and is the first in India to impart classroom training in instructional design. Under the aegis of Anita Sadashivan (Director), the company has cemented its hold in the training industry as one of the best institutes that provides exactly what it promises. Talking to CEO Insights, Anita shares in detail about her organization, its offerings, and future plans.
Tell us more about TechnoKraft and
its distinguishable aspects. What are the services that you offer?
We are renowned in the industry for our high-quality training coupled with innovative learning modules, and this is the factor that has led us to what we are today. Consequently, TechnoKraft has become the ultimate destination for professional training and is considered as a maven in providing technical writing and instructional design training. Today, major IT companies entrust their documentation work, corporate training, and placement services to TechnoKraft. We have provided corporate training to premier companies like Wipro, Oracle, Mysis, GenPact and others.
After analyzing the need, we prepare the training module according to the required outlines & deliverables and then the training process is executed to bridge the gap that the client wants to fill
Talking about the services, our forte is technical writing and instructional designing. We help technical experts like technical writers to comprehend a subject/solution/product and describe the information in the simplest form that can be understood easily by the end-users. We help instructional designers with various activities like recognizing their roles & responsibilities in an e-learning organization, perform client's need analysis accurately to mitigate risk, design the most suitable learning architecture for an e-learning course, and much more.
How has your training centre's journey been so far?
We have been doing this for the last 17 years. We started in the year 2003, and to date, we have trained more than 5,000 individuals. I have also been a visiting faculty for some colleges like Christ University, Mount Carmel College and St. Joseph's College. The objective is to provide effective education and meaningful learning to the upcoming generations, while grooming them to become future-ready technical communication experts. As part of our training, we also provide placement, wherein we have been able to accomplish more than 80 percent placement for the
students who have taken-up the course.

Tell us about TechnoKraft's working methodology.
Our process is simple yet effective. Whenever a client approaches us, we first understand the client's requirement and the need for the training. After analyzing the need, we prepare the training module according to the required outlines & deliverables and then the training process is executed to bridge the gap that the client wants to fill. This is what makes our training unique and effective.

How do you deploy your training programs? Also, tell us about the training pattern and pricing associated with your programs.
We have been offering classroom training sessions at large. This means we go to our client's facility to provide the training. The training program is mostly for three to five days based on the client's requirements. The training pattern and pricing depends on the complexity of the training and the number of participants.

Tell us about your team and their commendable facets.
We are a team of skilled trainers comprising professionals who have worked in the industry. Our trainers have in-depth expertise in writing and have the skill to teach. They are highly dedicated and adept at imparting training on software applications, writing concepts, global technical standards, project management, domain knowledge and more. Indeed it is the team that is responsible for the success of TechnoKraft that it is today.

What is your future roadmap?
As of today, we are offering classroom training programs; however, very soon, we will introduce web-based training. Furthermore, we are now focused only on Bangalore; but we would like to branch-out to other cities also.

Anita Sadashivan, Director
An enthusiastic trainer with passion for writing and training, Anita applies her writing skills and aptitude in the field of technical writing to groom aspiring technical writers, and has made a niche in the field of technical communication.

Office: Bangalore

Offerings: Programs for Technical Writing, Instructional Design, Software training, Documentation & many others