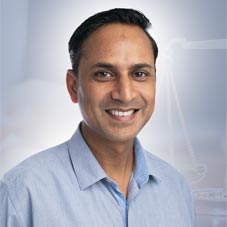 In India, the alternative legal service provider (ALSP) industry is on its track maturing since inception. Businesses are finding value in these innovative companies for their capability in delivering legal services with the combination of technological adoption. It is the high quality of work offered by ALSP that has proven itself over time. Elevate is a law company headquartered in Los Angeles, contributing its best to this niche market. With its one-stop approach in assisting companies in outsourcing an array of legal functions, the company has evolved as a leader in the category of ALSP within a short period.
Elevate offers improved planning and execution of Legal Operations through its consulting team with nearly a century of combined experience in assisting General Counsel and law department Operations Managers achieve operational success. The company is considered as the pioneer in the legal outsourcing industry and alternative legal services industry. Pawan Kumar, the VP Operations & Country Head (India), joined Elevate in 2018 and is delivering an incredible experience to customers. For its service centers in Gurgaon and Chandigarh, Elevate has secured a firm hold as a reliable company under his stewardship. In an exclusive discussion with CEO Insights, Pawan shares the company's offerings and market position.
Tell us more about Elevate and its various offerings.
Elevate is a law company predominantly catering end-to-end solutions for consulting and technology services to various law
departments and law firms. Our main aim is to help them bring forward practical ways to increase efficiency, quality, and business outcomes. By providing solutions that increase legal staff efficiency, we help law departments and law firms use technology and roll out information-driven activities smarter. Our Ecosystem Legal Management (ELM) platform enables users to help corporate legal teams and law firms bridge the multitude of applications and carry out tasks such as reporting and budgeting. We collaborate as a vendor partner, offering strategically integrated enterprise systems that act as a key differentiator in delivering the best value to customers.

We are dedicated to funneling our multi-disciplinary careers and years of experience to improve the legal industry. People in our team enjoy working with like-minded individuals in the legal communities.

What is the idea that drives Elevate in achieving the pinnacle of success?
We do not make any false promises, which is one of the values that have been led by our management team. Our key focus has always aligned with the everchanging market base. It is the work done by our dedicated management team that helps in solving complex issues to law firms and law departments. With a significant service experience of deep practical insight in the industry, our team has a rigorous idea of what is achievable and how to develop meaningful business outcomes to customers. Our approach to service delivery is rooted in efficiency and value creation. We delegate practices that put us through planning, execution, and management. These are some of the areas where we try to bring in our prowess and support our customers, eventually helping us render success stories for organizations.

Kindly narrate the overall journey of the company on how it nurtured itself since inception.
Elevate was established in 2011. As an alternative legal service provider, we offer integrated consulting technology and solutions that extended in ensuring the
performance of law departments and firms worldwide. Over the years, our solutions helped people get data that enable organizations to optimize and practice according to their requirements. Consequently, we brought incredible outcomes and granted fruitful benefits to the customers. Today we have offices outside the US in India, Australia, U.K, and Switzerland. Our years of delivering valuable services enabled us to perceive a long-term vision and focus on customers, helping them in decision-making and ensuring best-fit, scalable solutions. Our indepth industry knowledge and the ability to serve customized solutions made us the preferred partner for customers.

What have you planned for Elevate in the days ahead?
Elevate is looking at data field paradigms to integrate legal activities across law departments and law firms. As every business field moves into digital spaces exploring innovative approaches to exercise their operations, there will be a rising demand for technology-enabled solutions. Towards such a space, our Ecosystem Legal Management technology will help law companies to work smarter and achieve better results. It is built with the idea of seamless collaboration among different organizations and integrates different modules across various components of the law department. There has been a lot of traction and opportunity for our technology solutions in the market.

Pawan Kumar, VP Operations & Country Head (India)
With a professional experience that spans over 20 years, Pawan Kumar has also specialized in Legal Operations and Legal Technologies. Before joining Elevate Services, Pawan worked as the COO of Sumati Legal responsible for the strategic and operational leadership in planning, executing, and spearheading key account management and delivery operations. He holds a Masters in Business Administration from Symbiosis International University.

Specialities: Legal consulting, Legal services provider, Legal technology provider, Managed services, Medical claims and litigation, Procurement analytics, and Legal talent acquisition