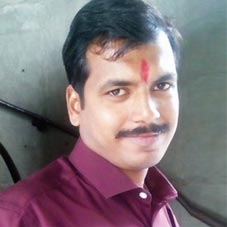 Law firms have long-been a business with one task; legal services. But, the emergence of technology is resulting in some firms expanding their business offerings. Many law firms are expanding to include legal technology and consulting services. In 2019, revenue for legal services was up about 6 percent over the prior year. However, the revenue growth was driven mostly by increases in fees, rather than increased demand. It may grow in 2020 due to a predicted increase in business litigation demand. With over ten years of experience in the legal industry, J B Legal Consultancy is a reputed law firm from Ahmedabad with specific specialization in law such as administrative law, corporate law, etc. Their team consists of experienced and highly skilled professionals practicing in different courts such as session courts, high courts, the supreme court of India. The company is supervised under Dr. Ashutosh Mishra, the Senior Vice President of the company, who has abilities in expanding the market, brand building, generating new business, and targeting potential customers. To know more about the legal trends and the company, CEO Insights had a brief conversation with Ashutosh, where he explained how they aim to achieve the highest standards in the industry at a cost effective manner.
Tell us about J B Legal Consultancy as a company. What kind of services does your company offer?
Our expertise in corporate law & civil cases offers free legal aid to people who do not have access to the judiciary. Our services include corporate planning, consulting, lesioning, corporate loaning, business funding, corporate
mediation, strategic planning services, and legal clearances. Secondly, we do a lesion with government officials for startups and corporate. Startups are part of the organizational structure only, so we provide them funding and licensing, which are the core specializations of our firm.
What benefits do your company's legal services offer to customers that other companies in the market fail to deliver? Explain your USP.
We focus on rendering high quality and timely service to all our clients. We understand our clients' problems and situations and provide a customized solution for each client by maintaining confidentiality, commitment, and dedication in our work. Unlike other consultants who charge corporate clients separately for every case, we cover all the cases in one annual membership program. In this program, the client signs MOU with us for their legal matters, and we charge only a retainer fee, which depends on their company's turnover. This service is provided to the first 100 customers of the year.
We have worked with many clients like Way-2Hosting, IIMT Group of Institutions, Dainik MAS, Jagran Times, Sampan Bharat News, MegaShopping
Further, we offer internship training for law scholars. We have 7 locations over the country and 185-panel lawyers. We hire trainees, and associate them with panel lawyers, to nurture them and boost their confidence. And, those who perform good, we hire them as a law executive or law officer. That's why, we continuously update our knowledge and skill base in the laws to provide the client with the best possible results and services.
Brief us about your accomplishments, which become a turning point for your company.
We have worked with many clients like Way2Hosting, IIMT Group of Institutions, Dainik MAS, Jagran Times, Sampan Bharat News,
MegaShopping, and many more. One such company is Kaytee Holidays (tour and travel company) and Kaytee Pharma (research company). Kaytee pharma was the prime business, but due to pharmacy council rules and regulations for manufacturing the drugs, there were various complications. Also, they were facing storage of money because they had invested all their money in the tour business. Because of this, there was no inflow, but the outflow was more than expected. They called us to wind up the company, but we instead suggested some business ideas. Firstly, we advised them to change the mode of operation where they get involved with other companies to do their research work. Secondly, they started working with other companies who manufacture medicines. They provided the proper combination of drugs approved by the government and company manufacturers medicine under the name of Kaytee brand. This whole process took at least two years, and the company was not able to pay us on time, but we never gave up on them. Earlier, the company's turnover was a few lakhs, but now it has crossed 50cr.

Tell us about your future aspects.
In the future, we are planning to open 4 International offices in UAE, USA, Canada & South Africa & 14 Domestic offices in India to reach to max part of society. The purpose of opening international offices is to support those clients who want to extend their business outside the country and also help outsider companies to invest in India.

Dr. Ashutosh Mishra, Senior Vice President
A dynamic professional with around seven years' experience, including the last three years in practicing subjects like human resources & management, customer relationship management, organizational behaviour, corporate law, labour law, basics of marketing, etc. He is skilled in managing teams to sync with the corporate set parameters & motivating them to achieve business goals.

Offerings: Corporate Planning, Consulting, Lesioning, Corporate Loaning, Business Funding, Corporate Mediation, Strategic Planning, and Legal Clearances.