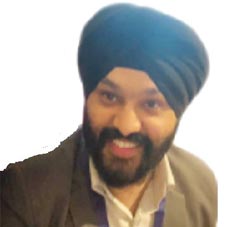 Lend your ears to the CTO of one of the leading Laptop manufacturers of Taiwan who echoes his sentiments over the exceptional services he received from PatentManiac Consulting: "The product identification and its analysis is really nice. It seems that we need to get into patent litigation and file a lawsuit in the court. Your analysis was terrific." While living in a world that constantly pursuits overwhelming experiences with everything, the prowess to transform its Intellectual Property (IP) knowledge and services into providing its clients with amazing experiences has been the winning formula for PatentManiac.
Be it Patent Searching, Analytics or Filing, the company leverages its tremendous knowledge-base to understand the IP holders' sophisticated requirements and provide highly customized solutions. No wonder PatentManiac is one of the fastest growing companies in the industry with over 2000+ clients served. CEO Insights interviews Nitin Pal Singh and Jatinder Kumar, Co-Founders & Managing Partners, PatentManiac Consulting Pvt Ltd, which is headquartered in New Delhi, India.
Nitin, what was the inspiration behind starting this organization back in 2012? How has been the journey so far?
Right after I finished my engineering, I joined one of the leading IP solutions firms, and had a good foundation for my career in the industry. But during those four years, I could big time experience the gap between clients' expectations and the general tone of deliverables. That drove me towards creating sophisticated and highly customized IP services and establishing PatentManiac, along with my friend and business partner Jatinder Kumar. We started from a single room, and had a slow and steady growth initially, but soon hit the express highway and there was no turning back. We have grown exponentially ever since then and today, most of our new clients come through reference and they include many Fortune 500 companies, law firms, IP brokerage houses located across the US, Europe, and Asia. We are a well- trained and highly skilled 40+ people strong team today. Even amidst the pandemic, we are looking forward to almost doubling our team strength by September
and probably 100+ by the end of the year.
I think Jatinder could take this one. IP services over the years have grown as a mature industry with a fair amount of competition present. How do you stay ahead of the competition?
The first and foremost USP is our 24x7x365 availability. We have also built a robust team structure, comprising dedicated teams and subject matter experts catering to different verticals and technology areas. In addition, it's embedded in our culture that we respond to our clients' queries on an almost real-time basis. We further ensure regular multichannel communication with our clients, including meeting them in their office. This ensures that we understand their requirements & targets to the finest of details, renders highly focused & customized services, establishes a unique level of transparency, and thus ensuring a repeated cycle of IP support to our clients. Furthermore, we have also developed a few Artificial Intelligence powered tools in-house, in addition to a bundle of third-party tools that we have purchased, which collectively help us enhance the results and experience delivered.
Our passion for innovations goes beyond the organization itself
This provision of experience largely depends on providing 360 degree services. How comprehensive are your services?
From Patent Search, Analytics to Filing solutions and an entire gamut of value added services, we cover the entire spectrum. This further includes supporting our clients in illustration services, including Utility Patent Drawings, Design Patent Drawings, Trademark Drawings, Chemical Structure Drawings, and Chemical Sequence Drawings. In addition, the services also incorporate Trademark Search, Trademark Filing, IP Docketing (IDS/ADS), Brand Enforcement, and IP Translation.
What is the kind of infrastructure that protects the confidentiality of information, Nitin?
We work in one of the most sensitive industries. An ISO 2013:27001 and 9001:2015 certified company, we sign NDAs with our clients. A high degree of redundancy is built into the security infrastructure. We have a strict policy that does not allow any electronic gadget, including smartphones, within the office premises, in addition to CCTV surveillance that covers the entire office. We are also a paper free organization protected by a robust physical security infrastructure with guards having access to state-of-the-art equipment. Moreover, we
deal with billion-dollar-ideas and all our actions strictly revolve around that fact.
New innovations integrated to the existing experience is a crucial aspect of moving ahead of the curve. How do you cater to this need, Jatinder?
Innovations move the world forward. Our passion for innovations goes beyond the organization itself. We have joined hands with a few NGOs and endeavor to support innovations and inventions from small-scale companies and often without charging them. As a matter of fact, we (me and Nitin) have filed a couple of patents in the US as well.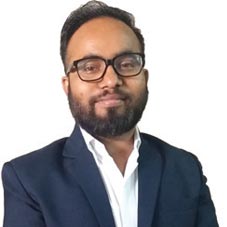 Jatinder Kumar, Co-Founder & Managing Partner
Nitin, could you tell us about the company's future plans?
We have recently opened our office in the US, hiring our own patent attorney. Sooner, we are looking forward to having an office in London which will have the presence of a dedicated European patent attorney. Our localization plans, which are largely about opening offices in different states in the US and hiring local attorneys, are also on the cards. We are on our way to surpass the $1 million revenue mark by the end of this year.
Nitin Pal, Co-Founder & Managing Partner
A B.Tech in Electronics from Bharati Vidyapeeth, Nitin possesses 13+ years of experience in the IP industry. His passion for innovations and technology is unparalleled. He, along with the company's co-founder Jatinder, has filed for two patents in the US.
Jatinder Kumar, Co-Founder & Managing Partner
Jatinder Kumar, A Bachelors and Masters in IT from Chandigarh University, Jatinder possesses 15+ years of experience in the IP industry. He along with the company's cofounder Nitinpal, has filed for two patents in the US.
Offices:
New Delhi, India North Carolina, USA
Offerings:
• Patent Searches and Analytics
• Patent Prosecution Support
• Patent Litigation Support
• Patent Drafting and Filing
• Patent and Design Illustration Solutions
• Trademark Solutions
• Translation and Interpretation Solutions